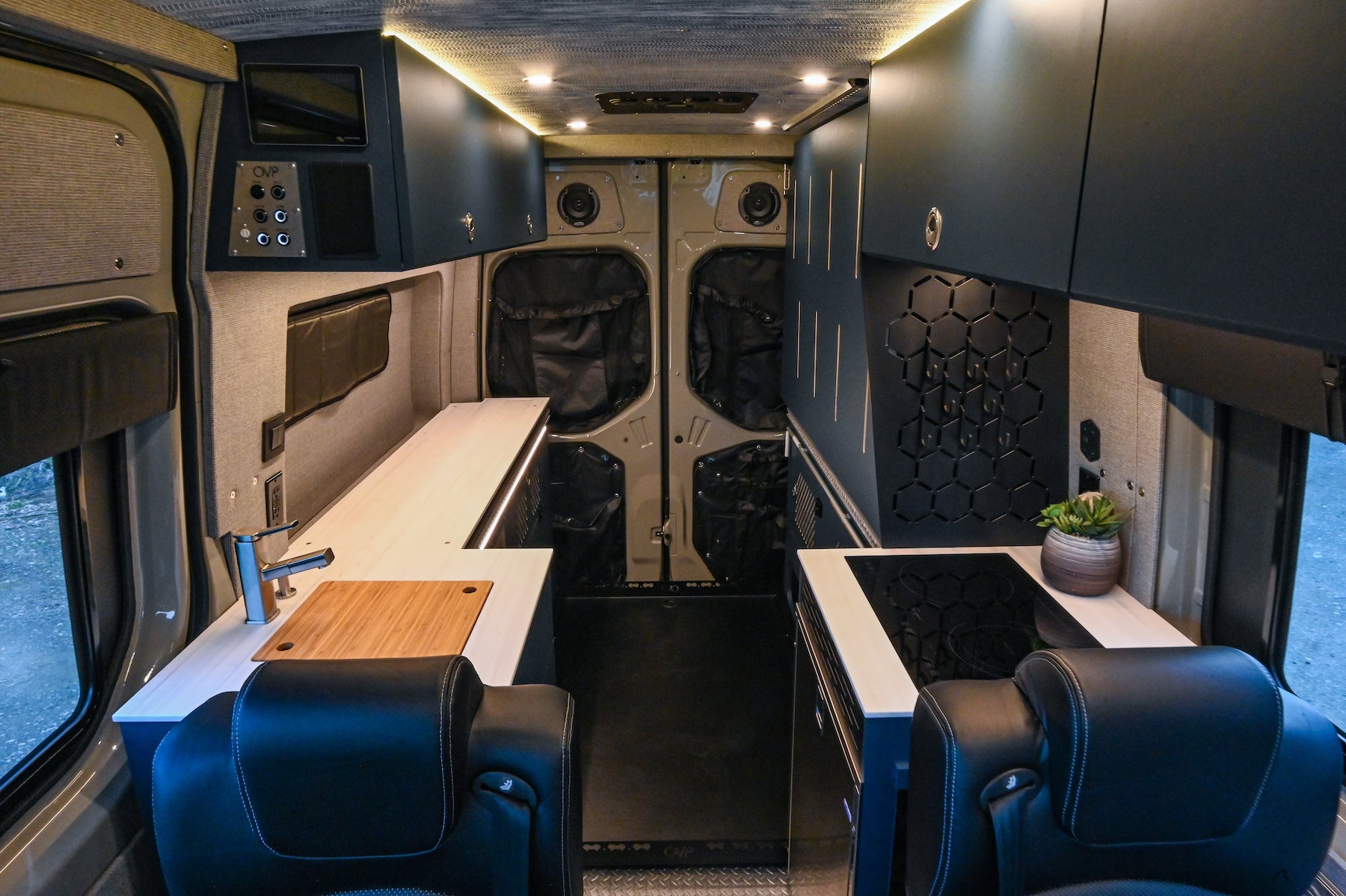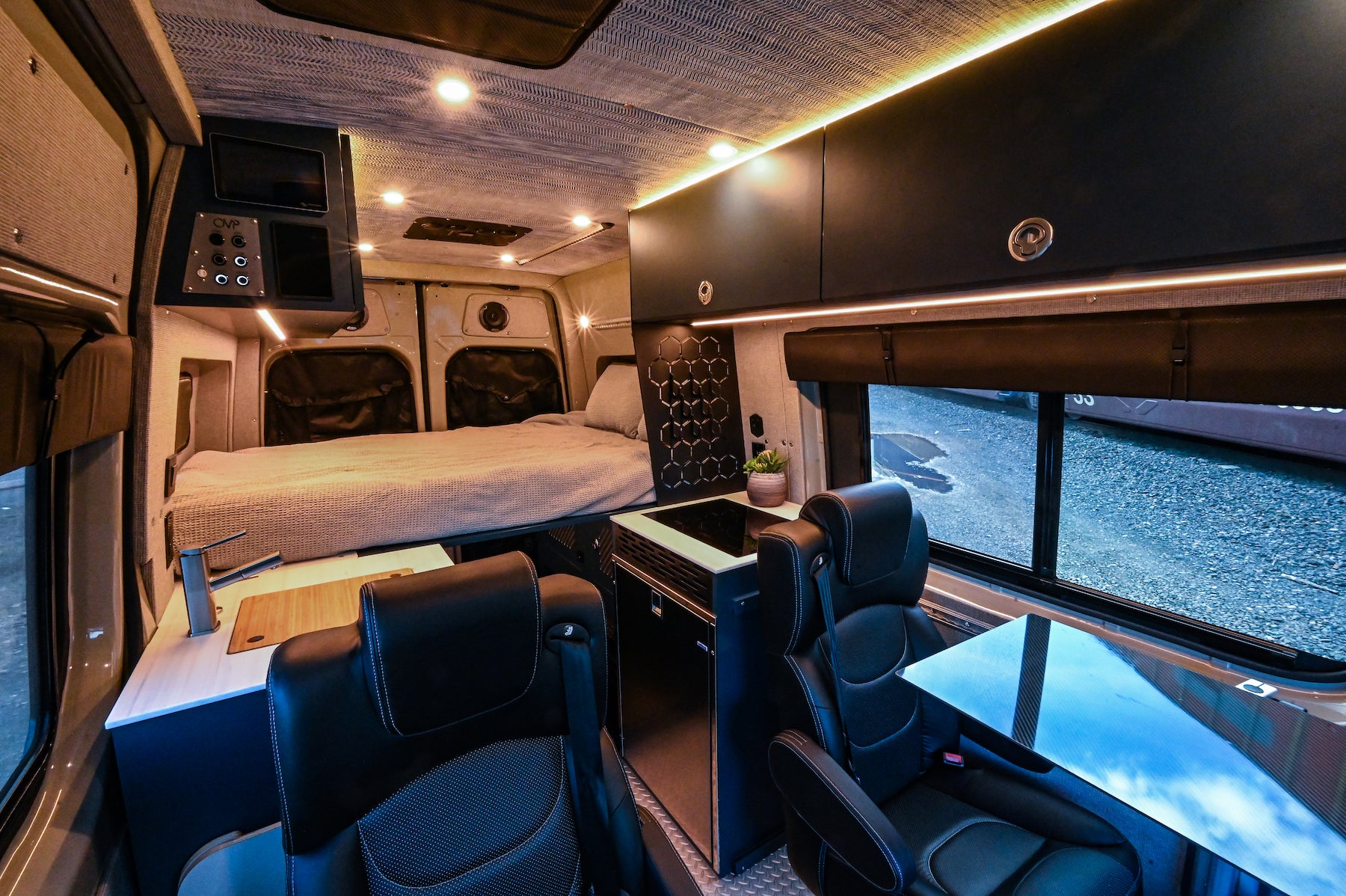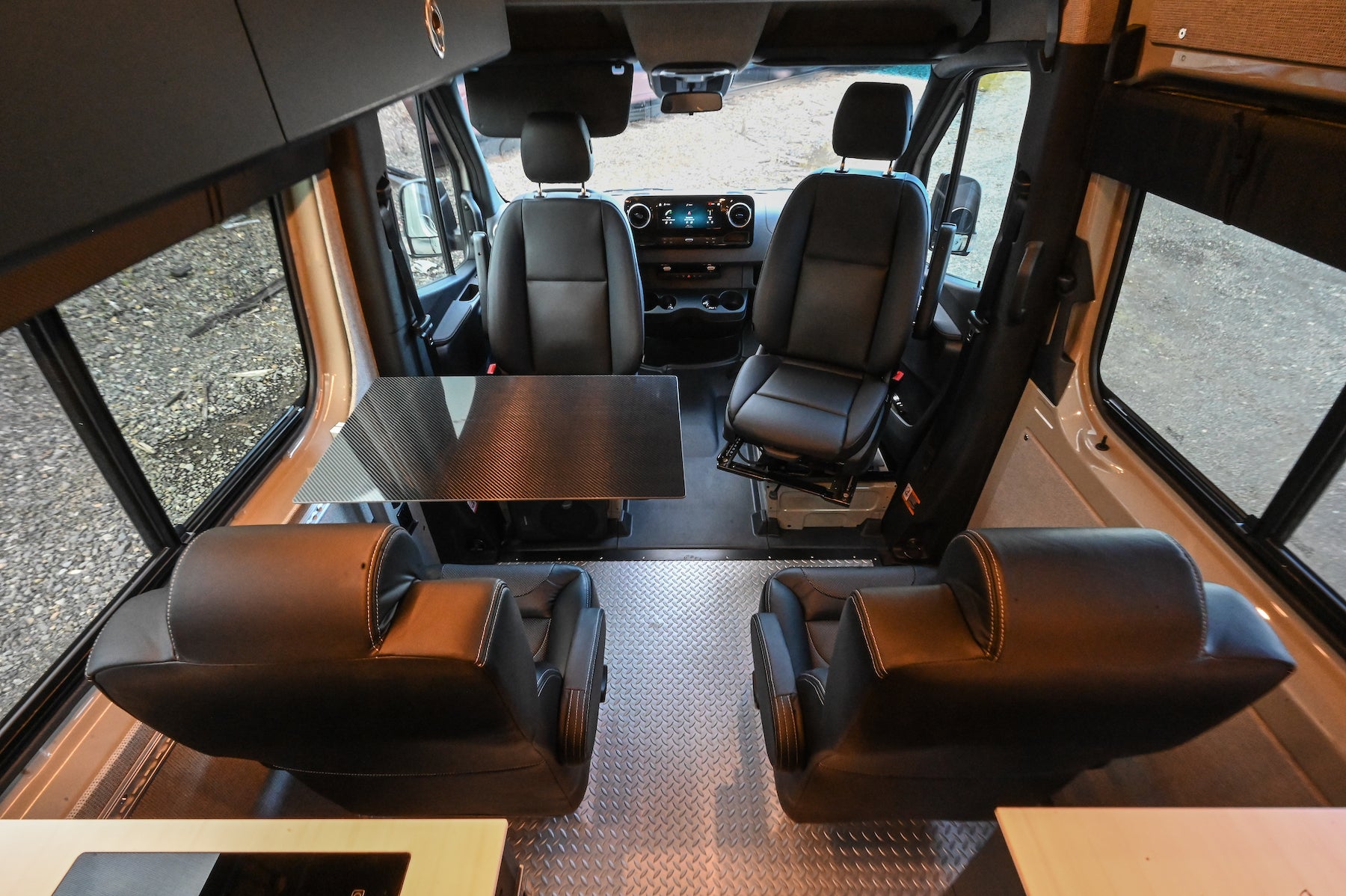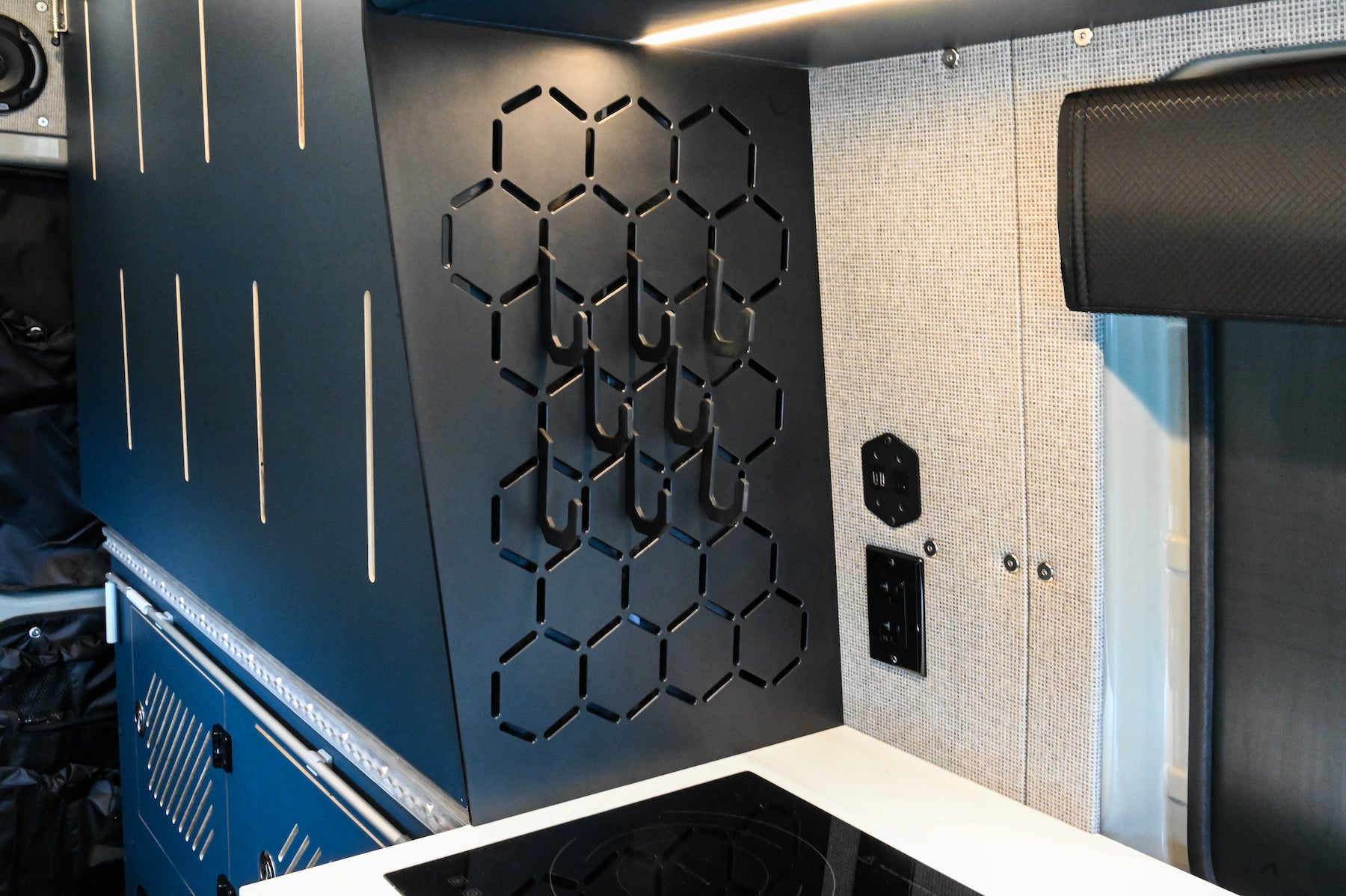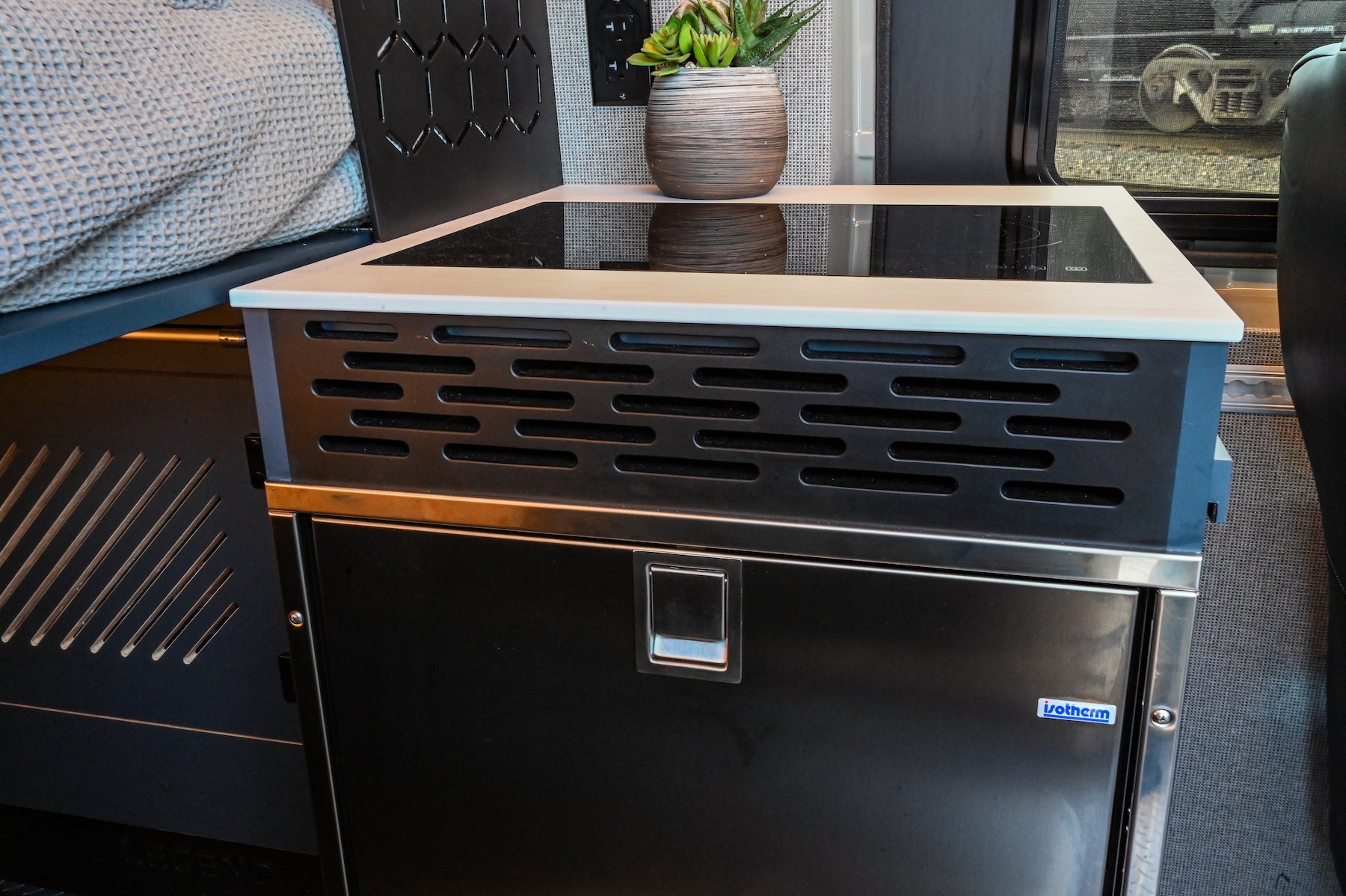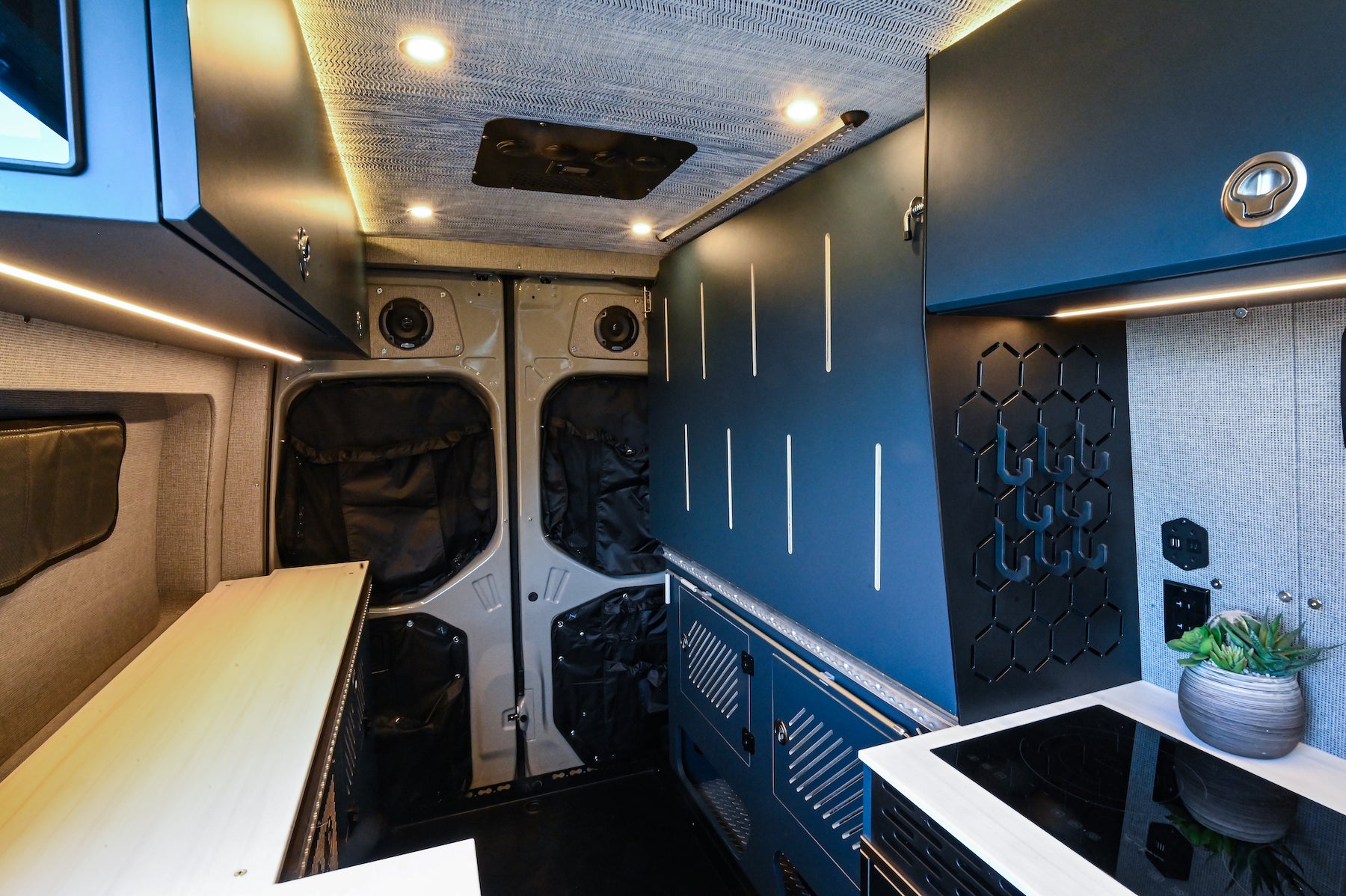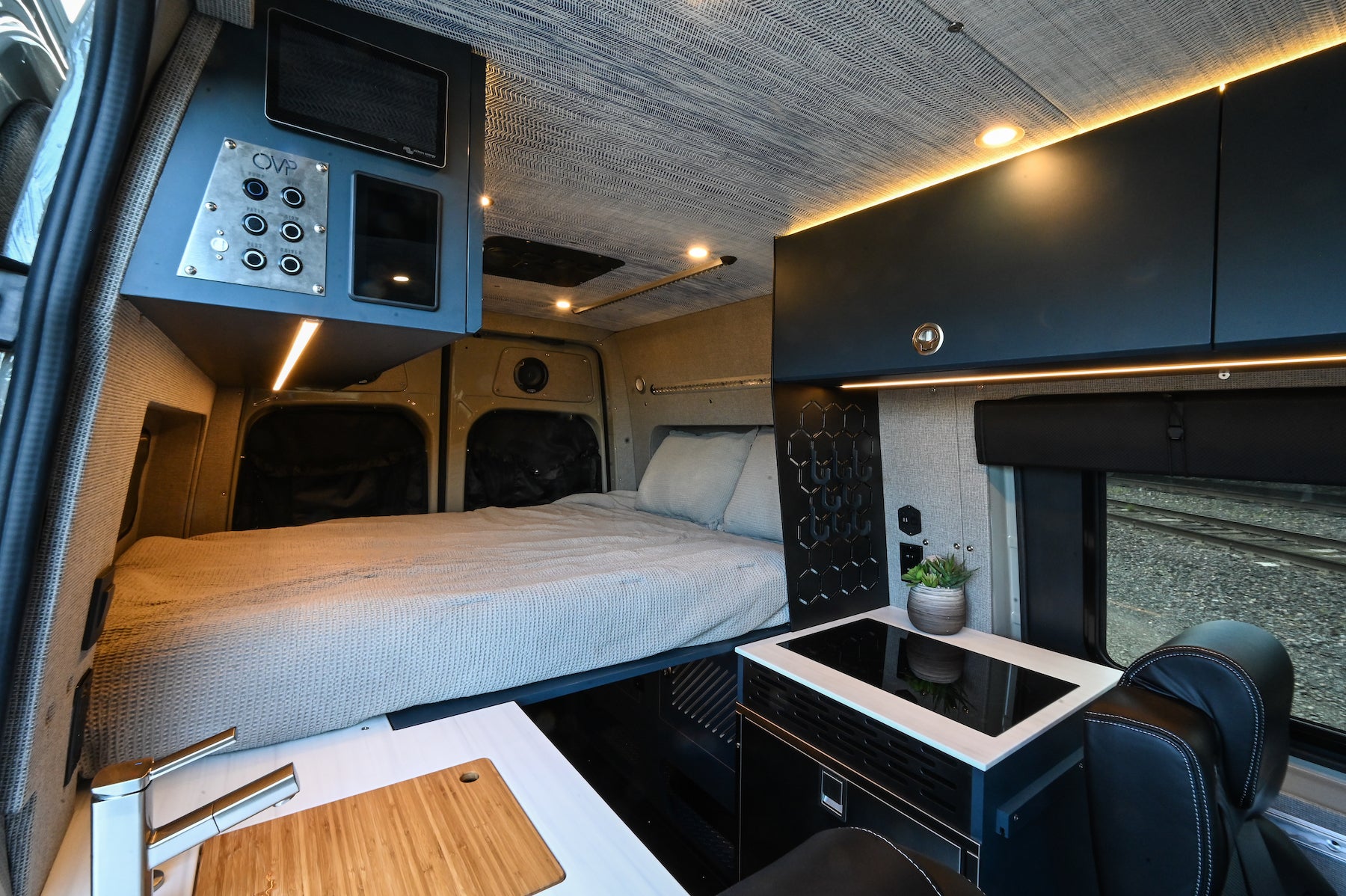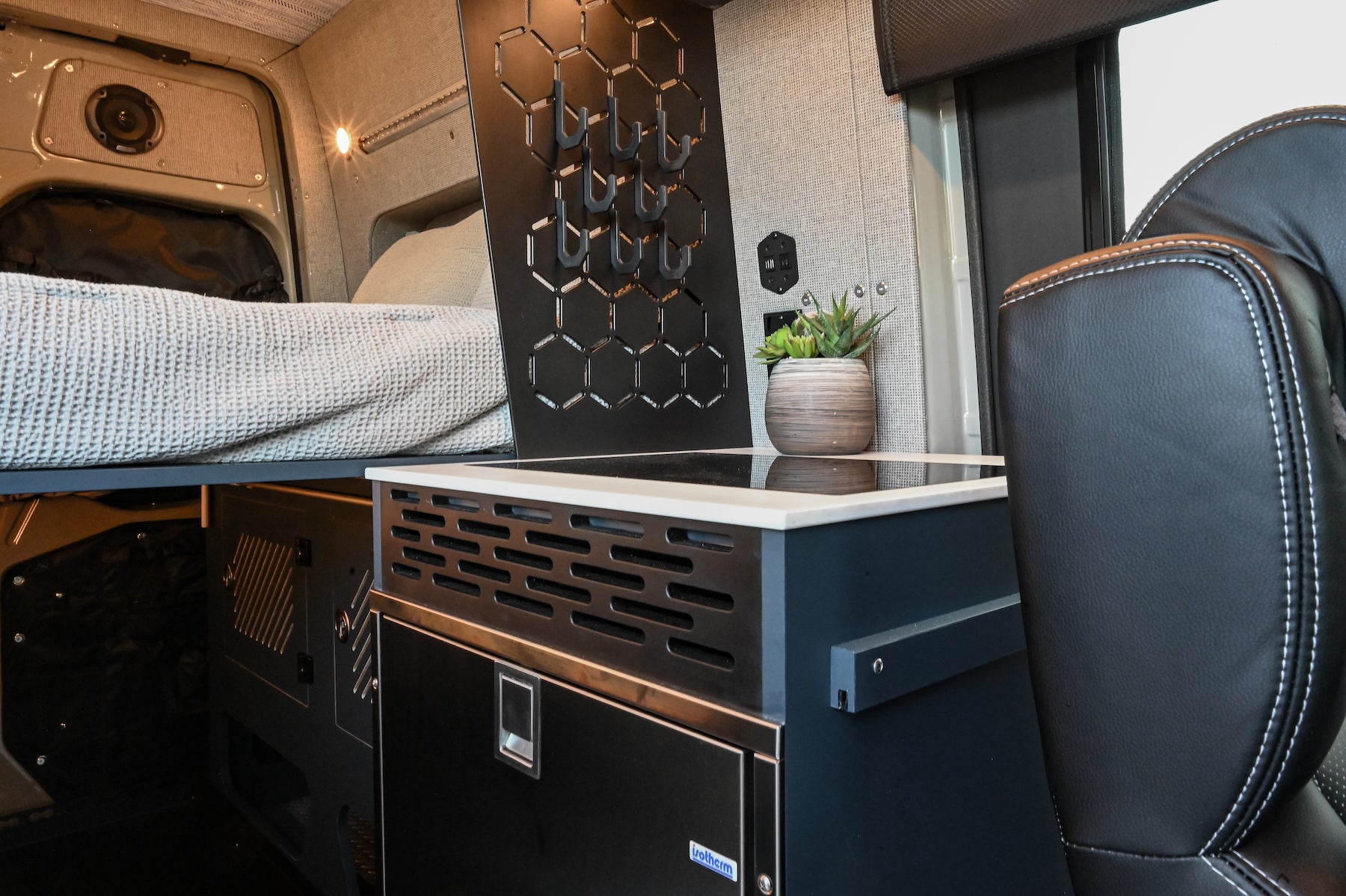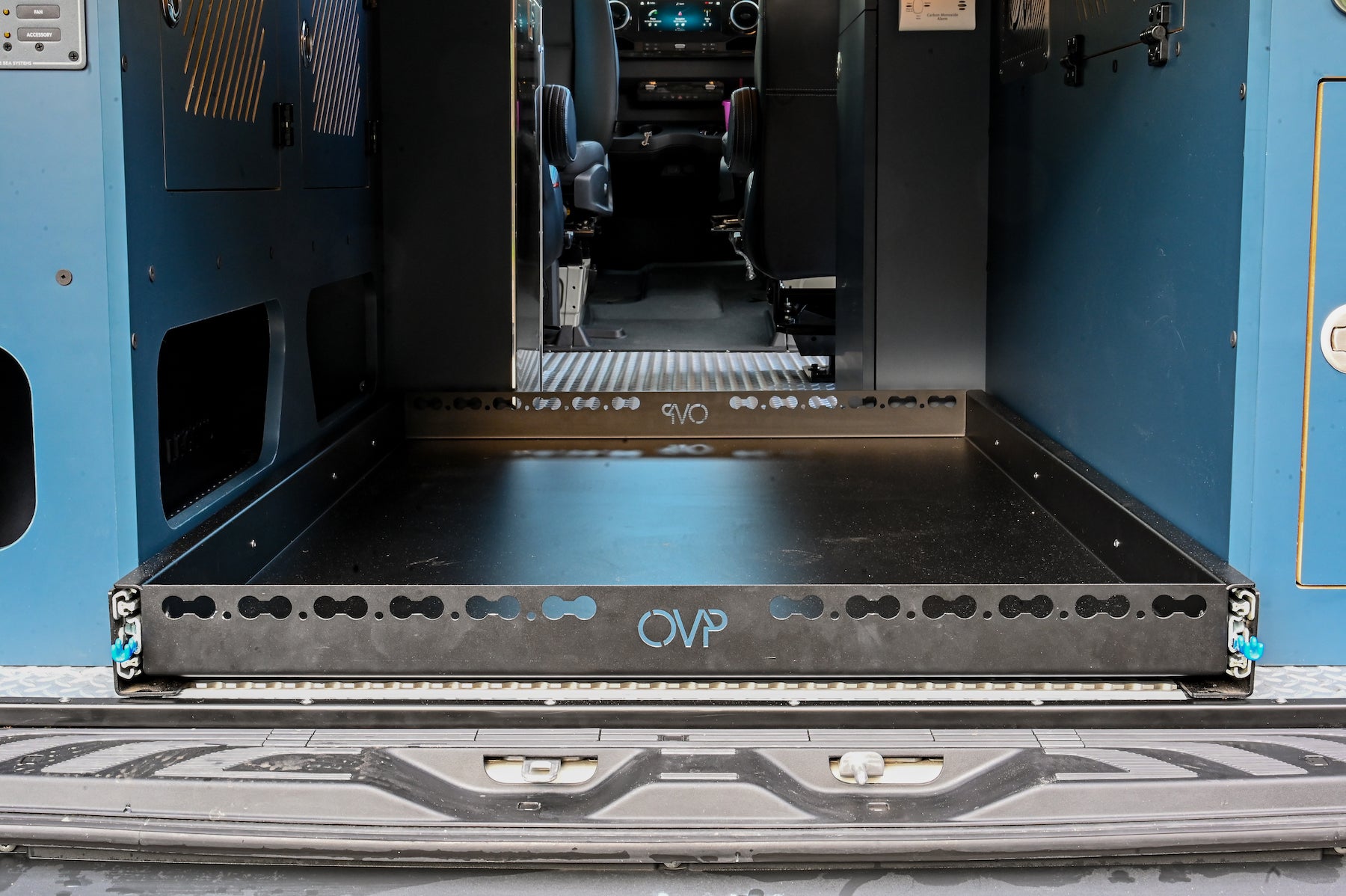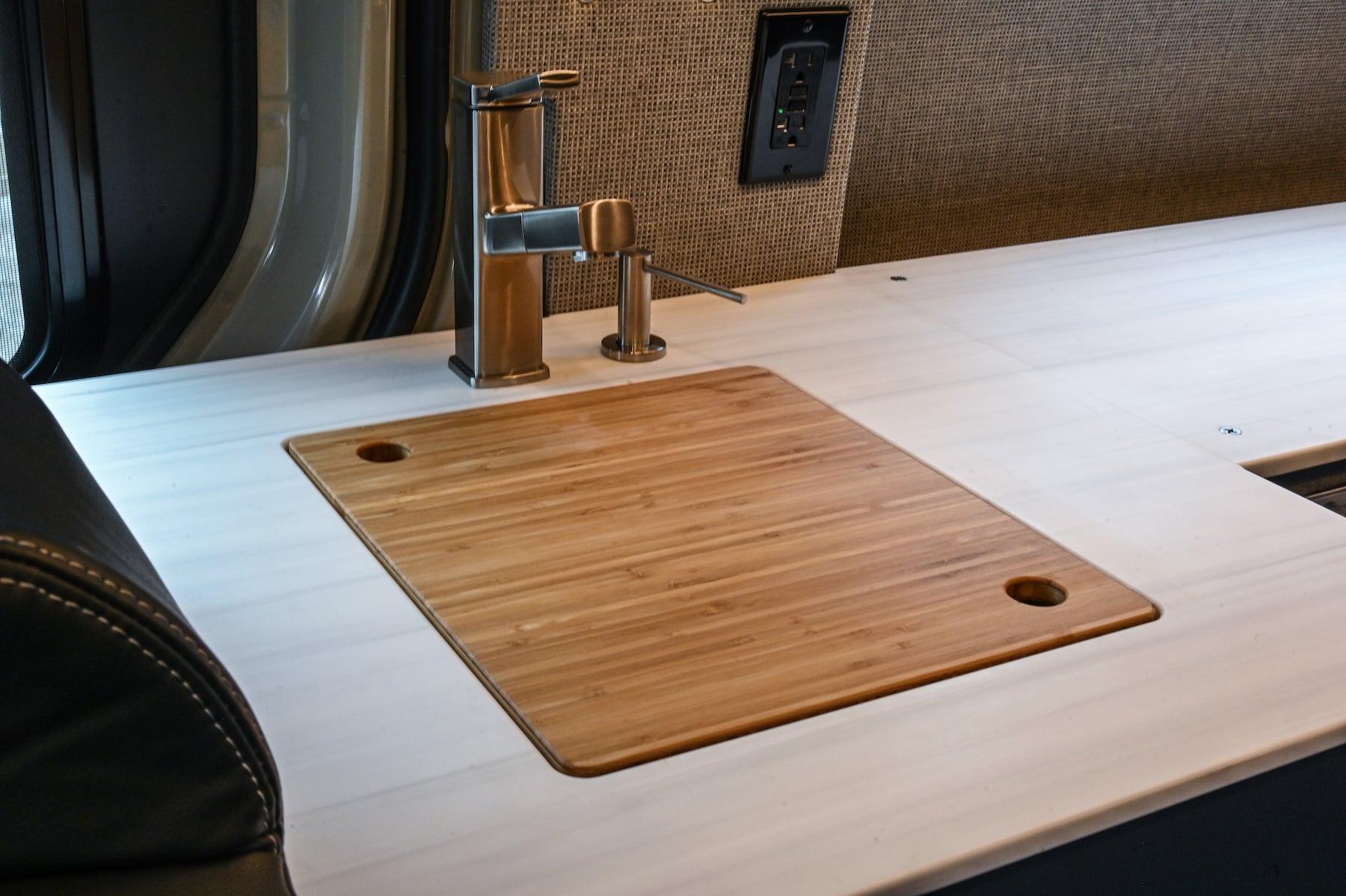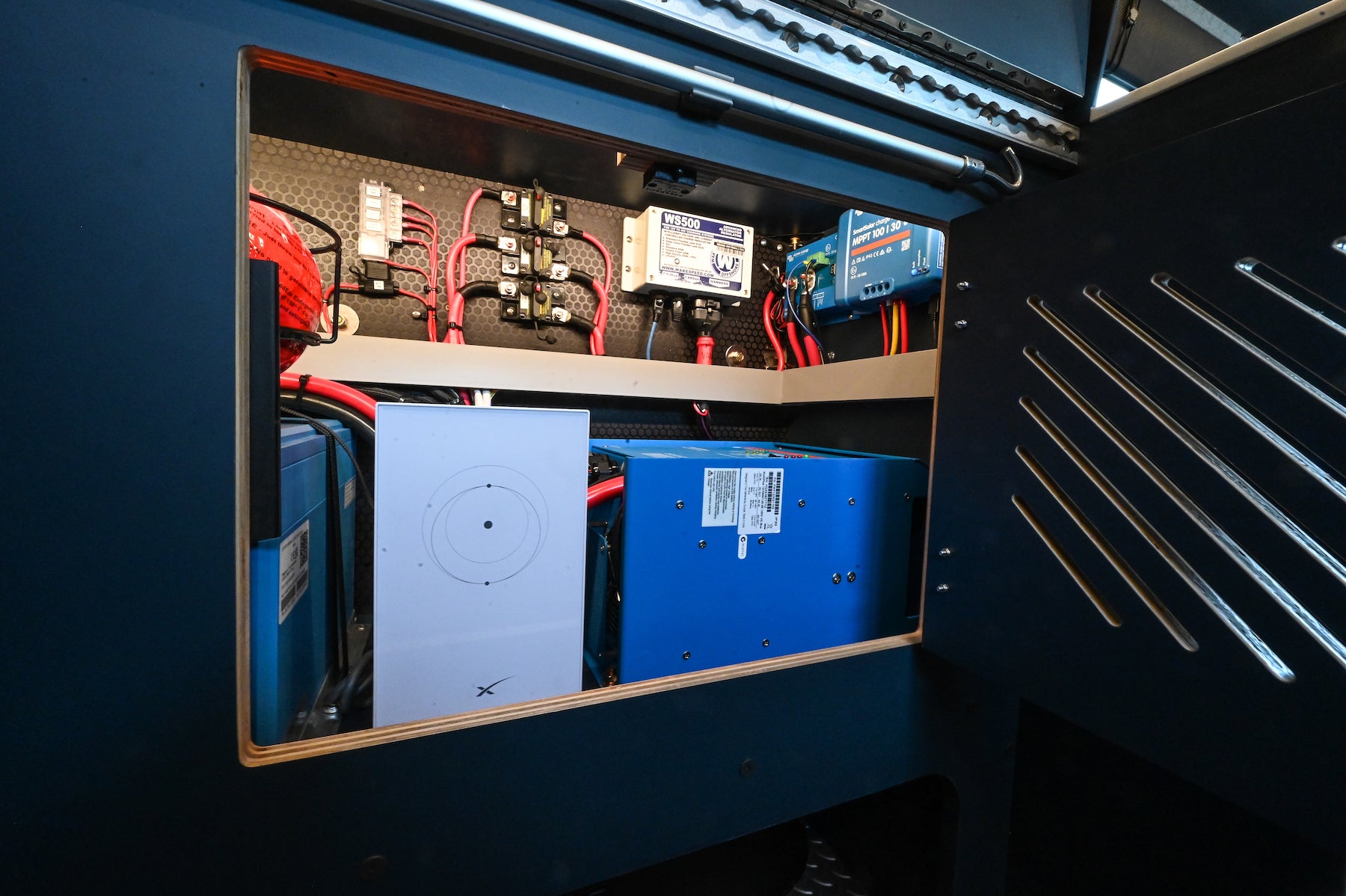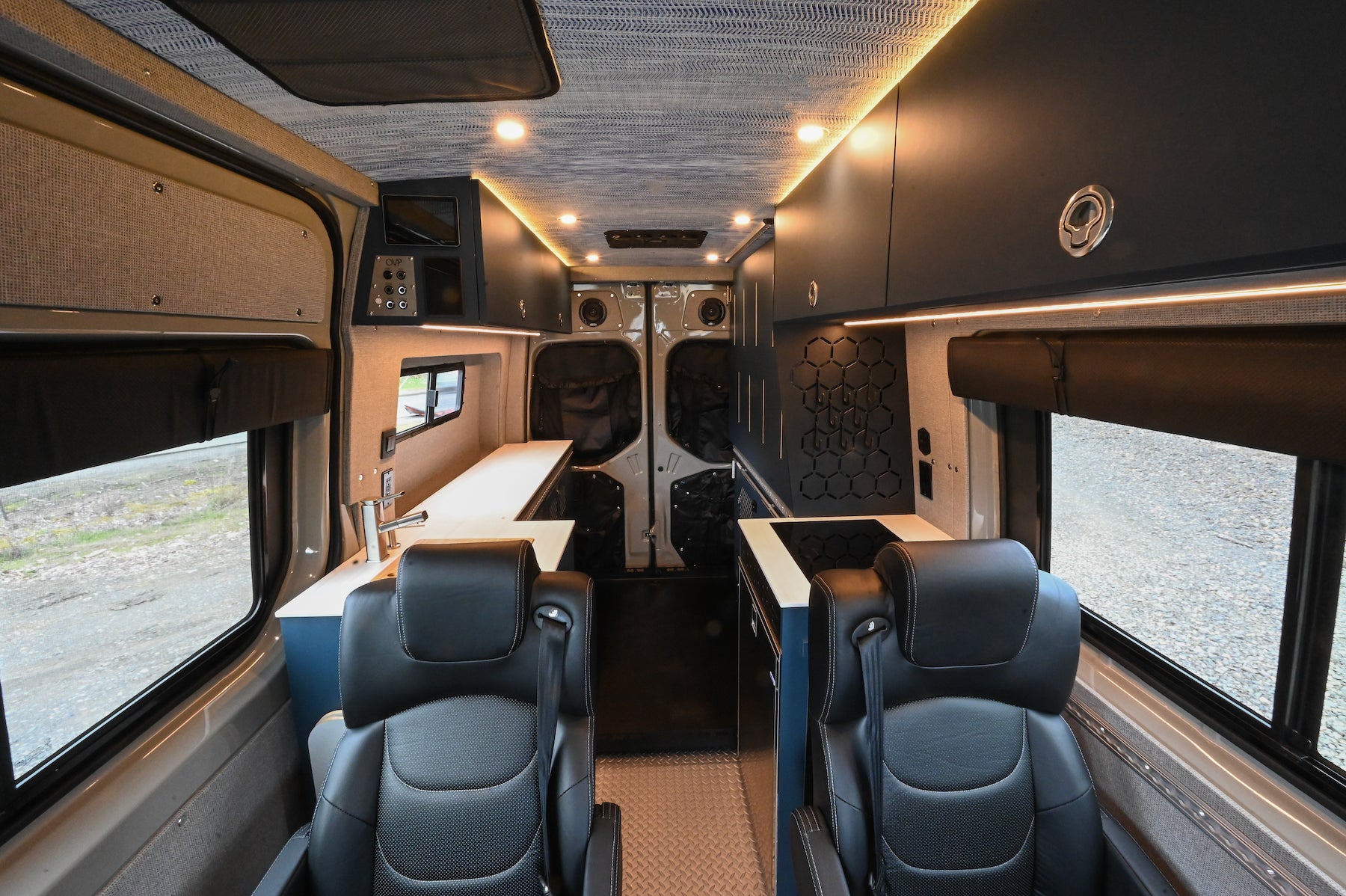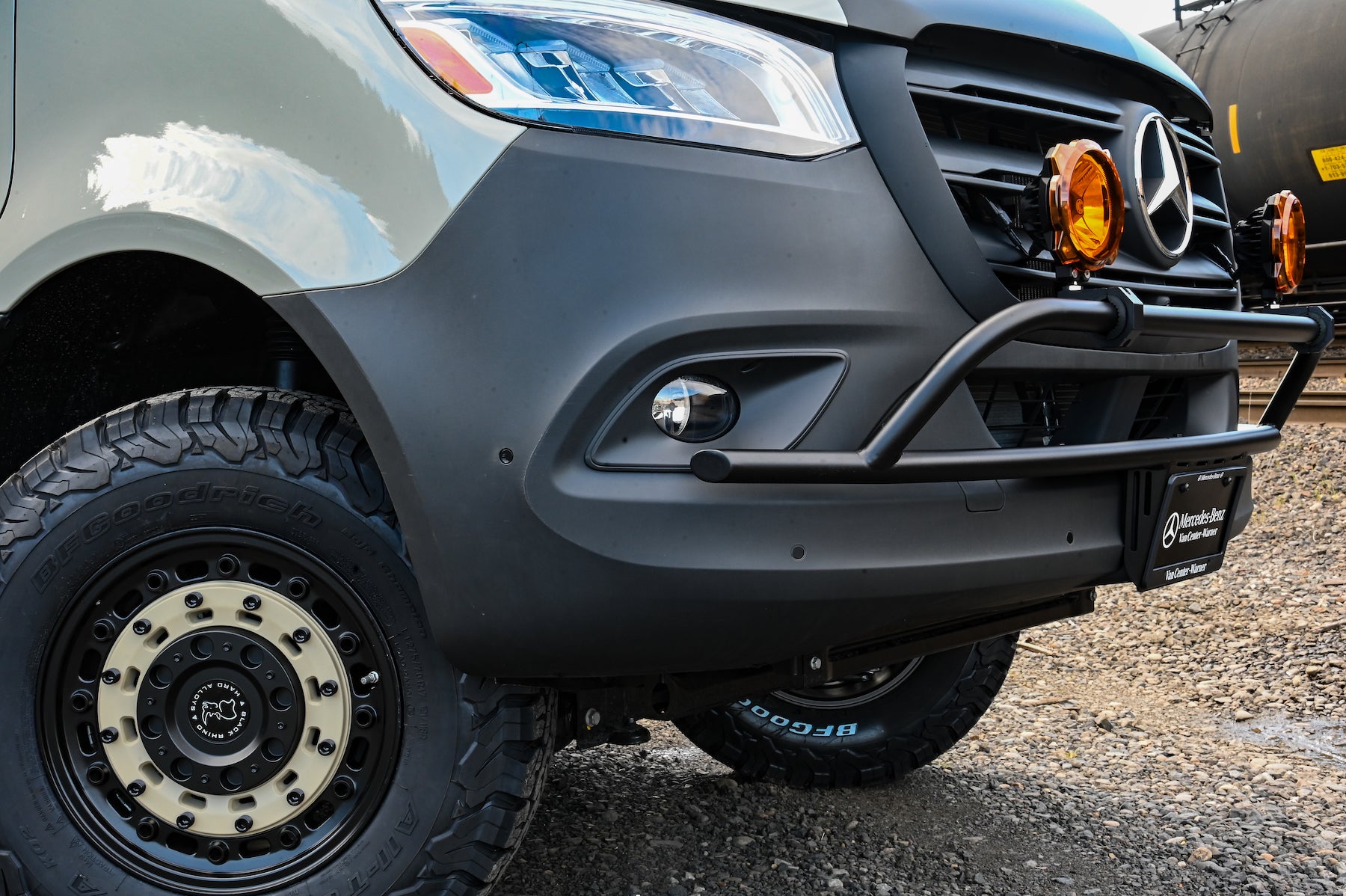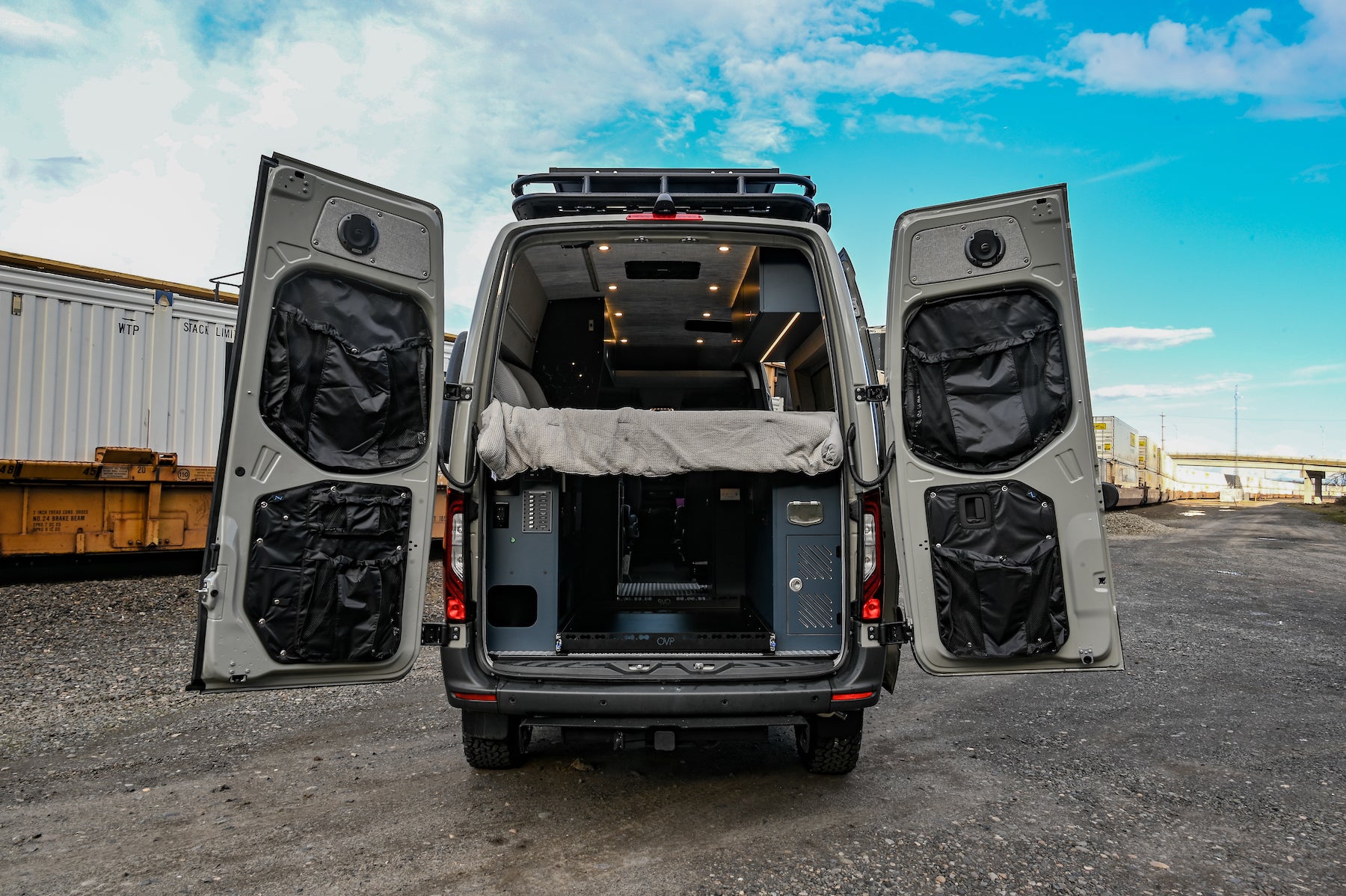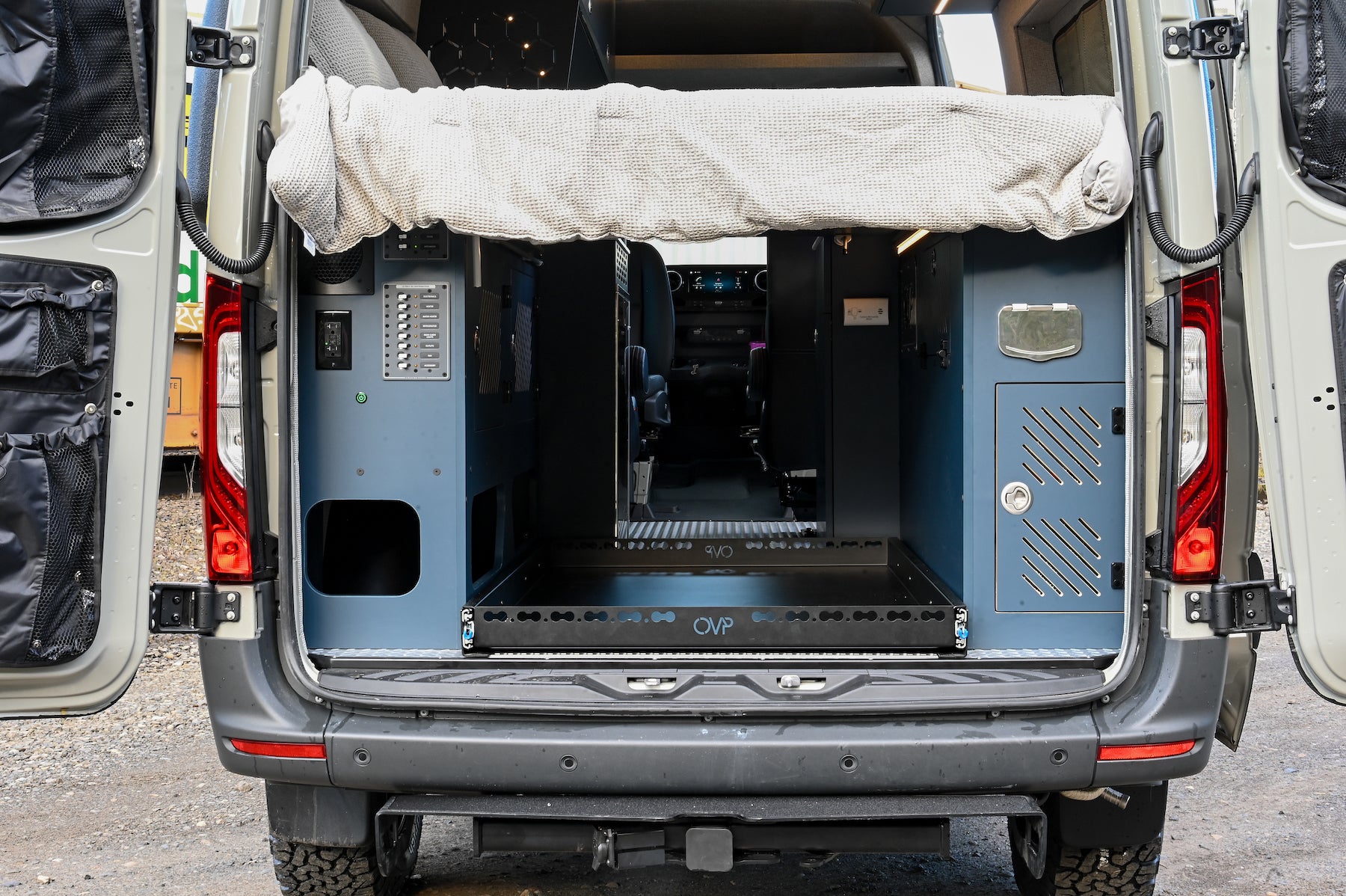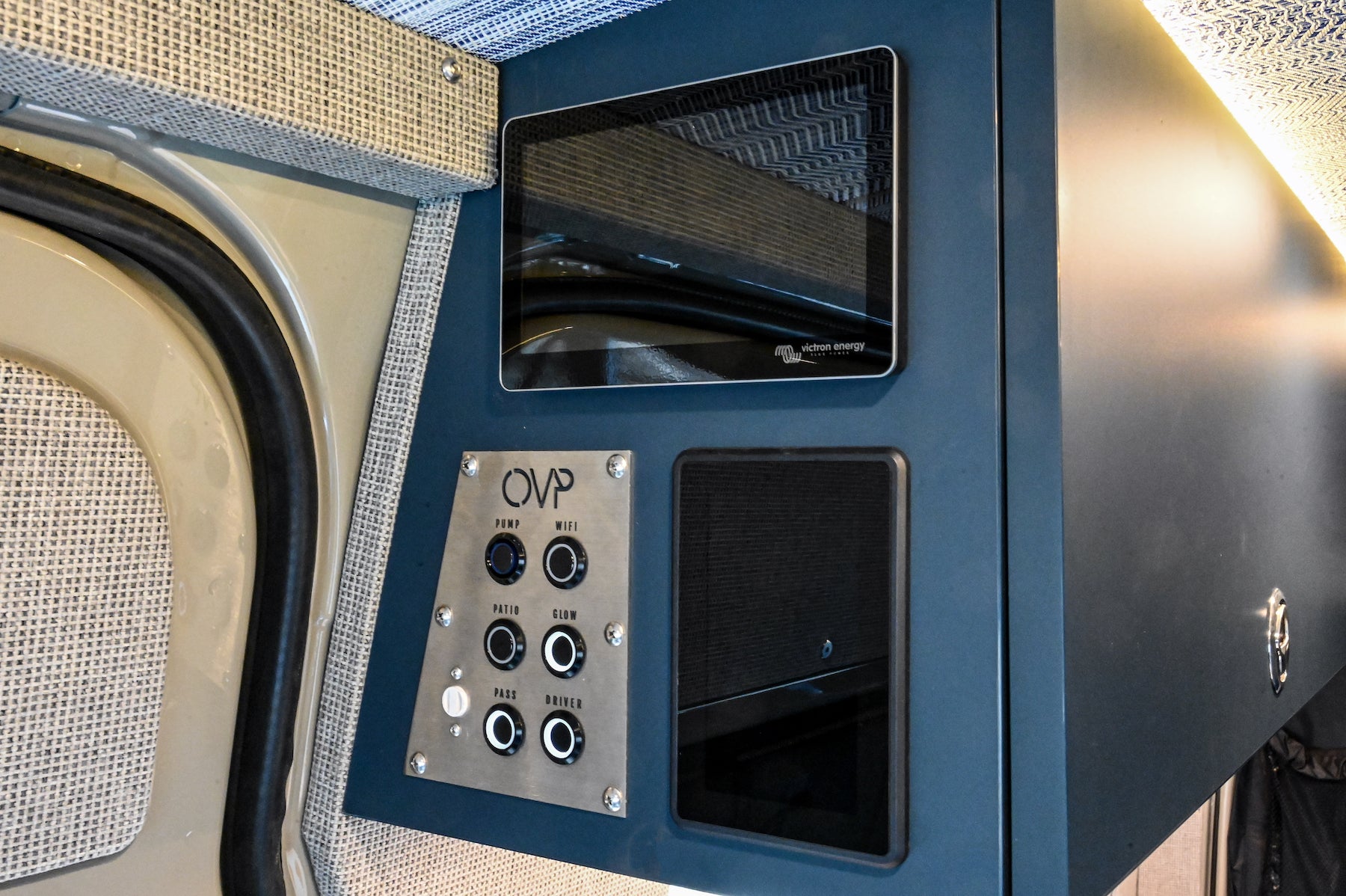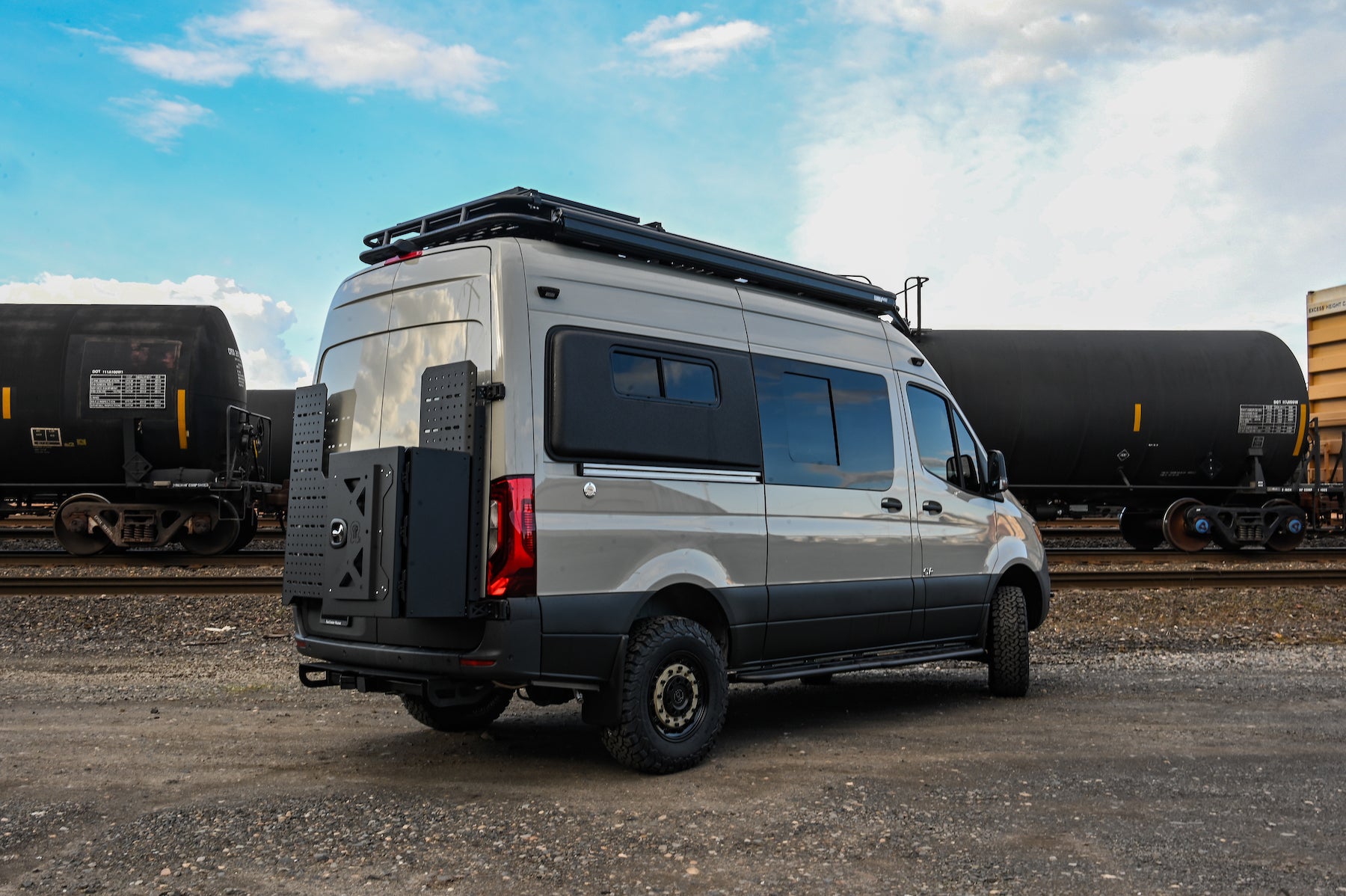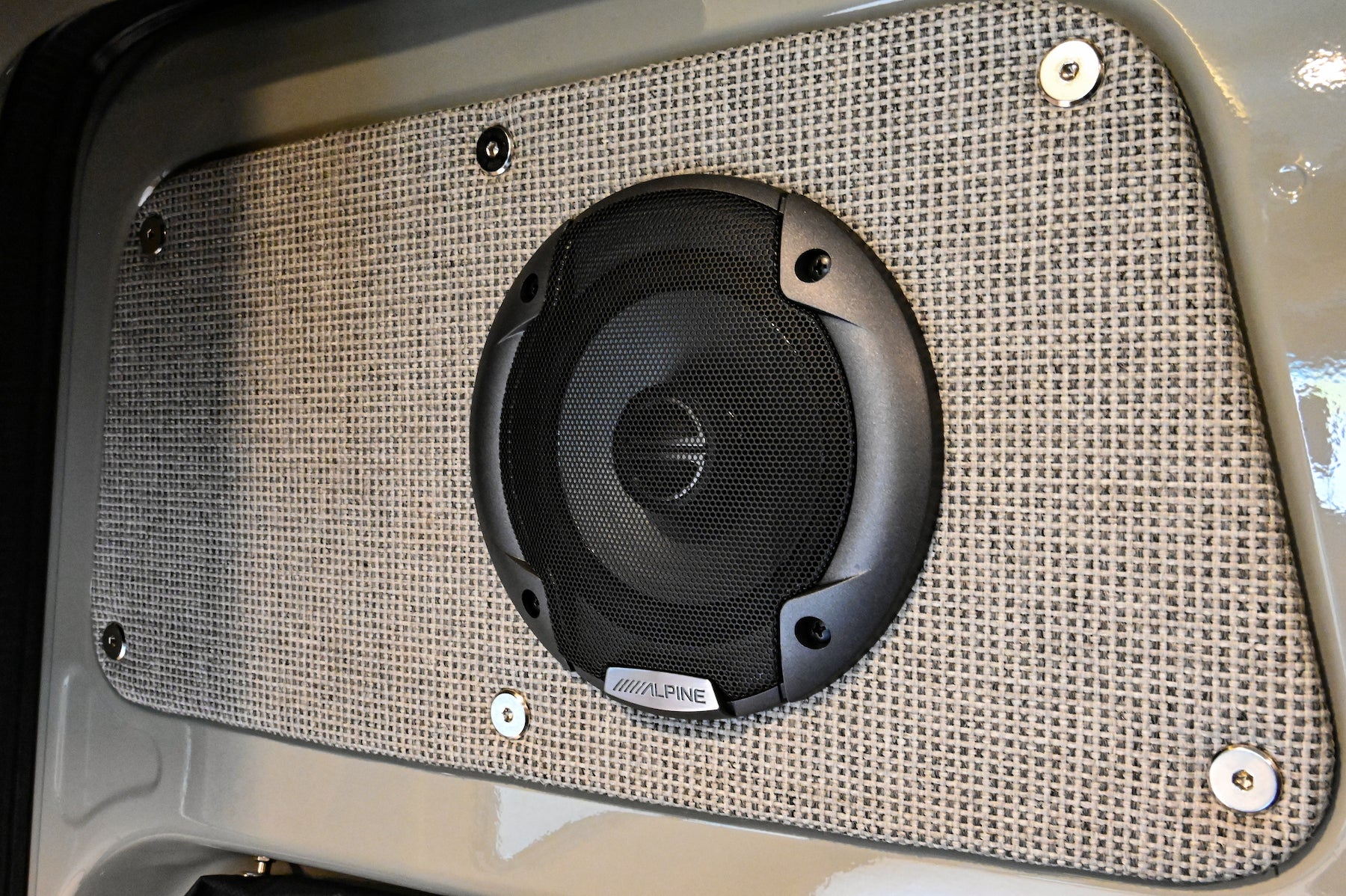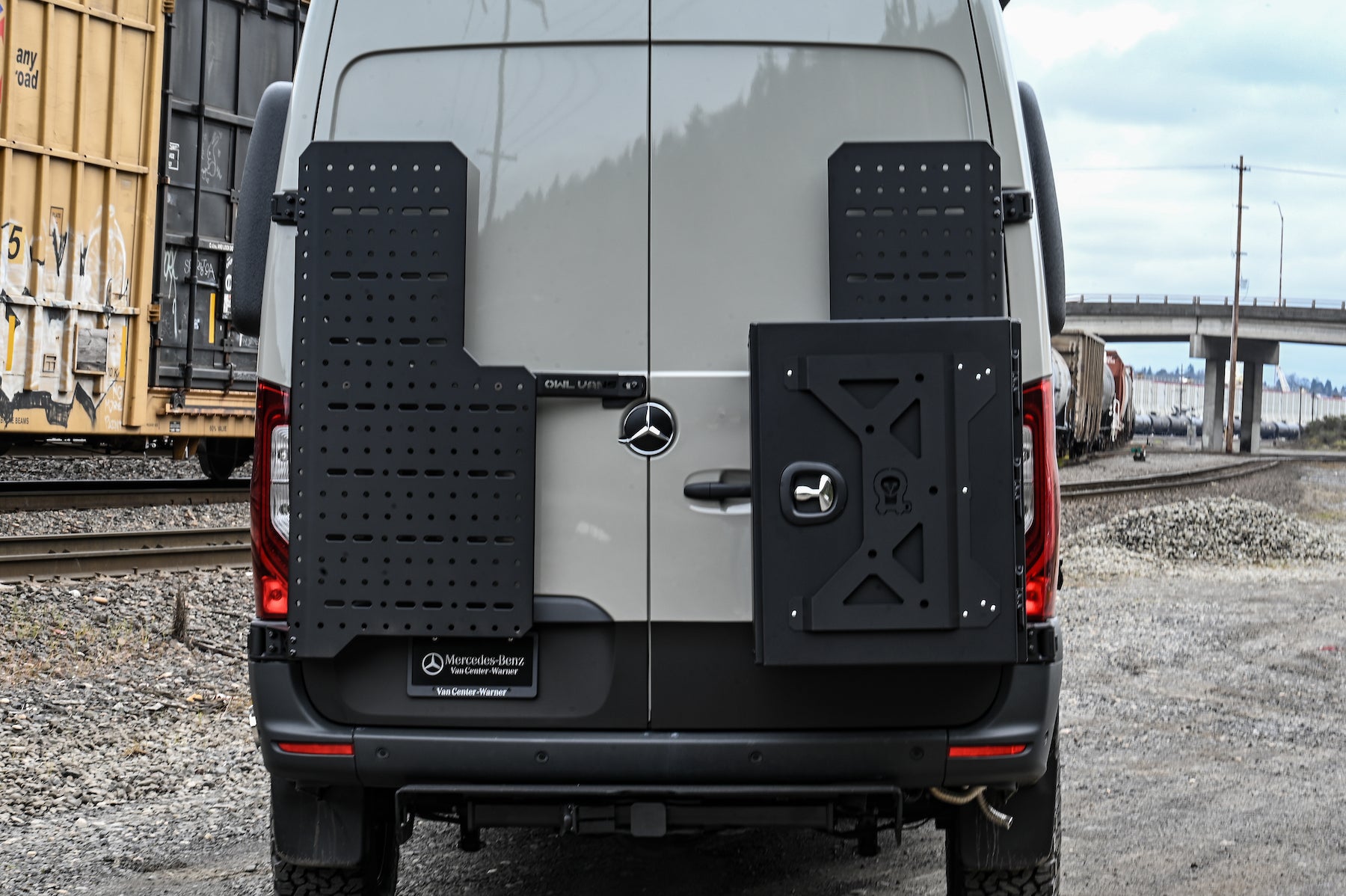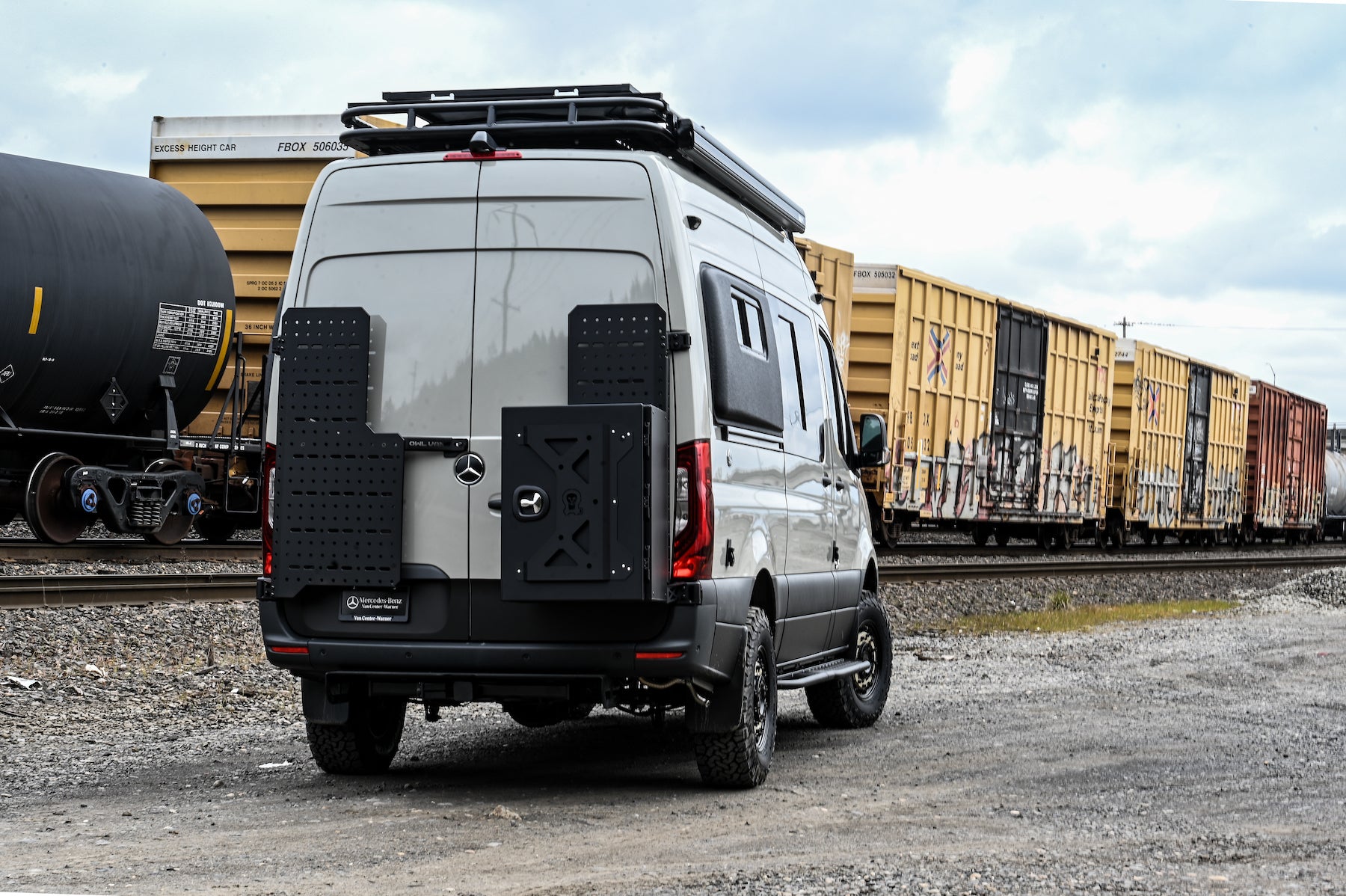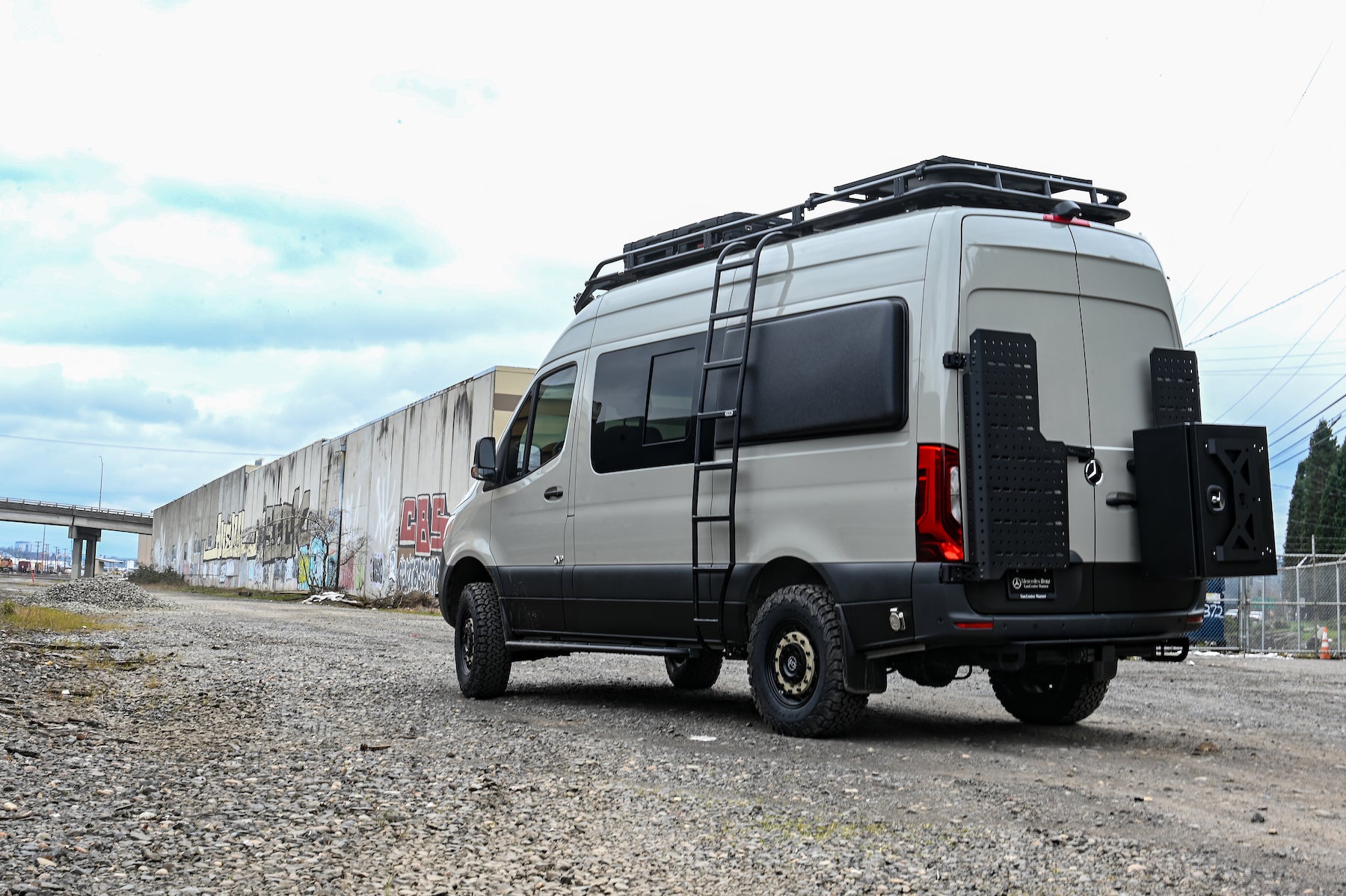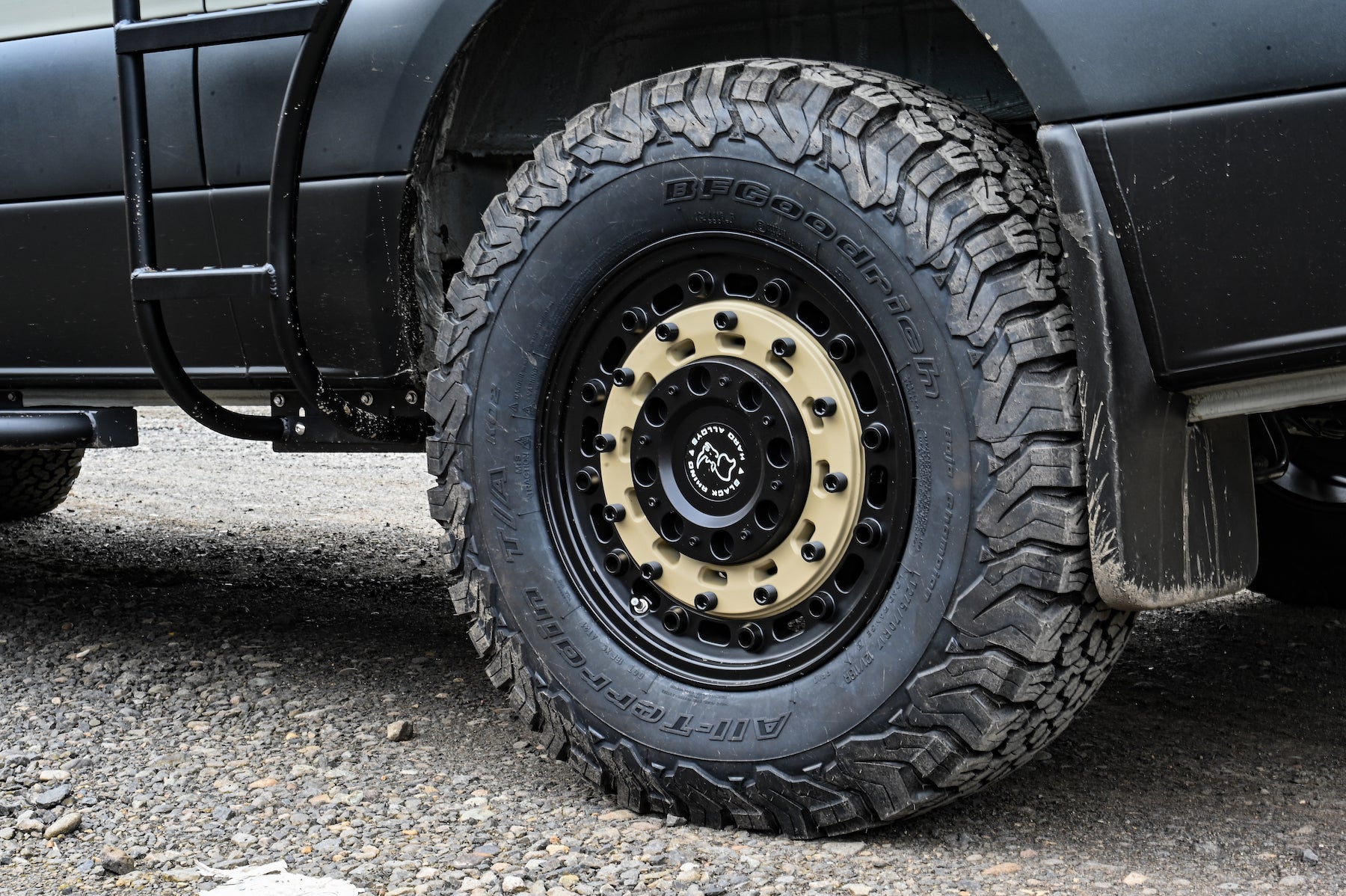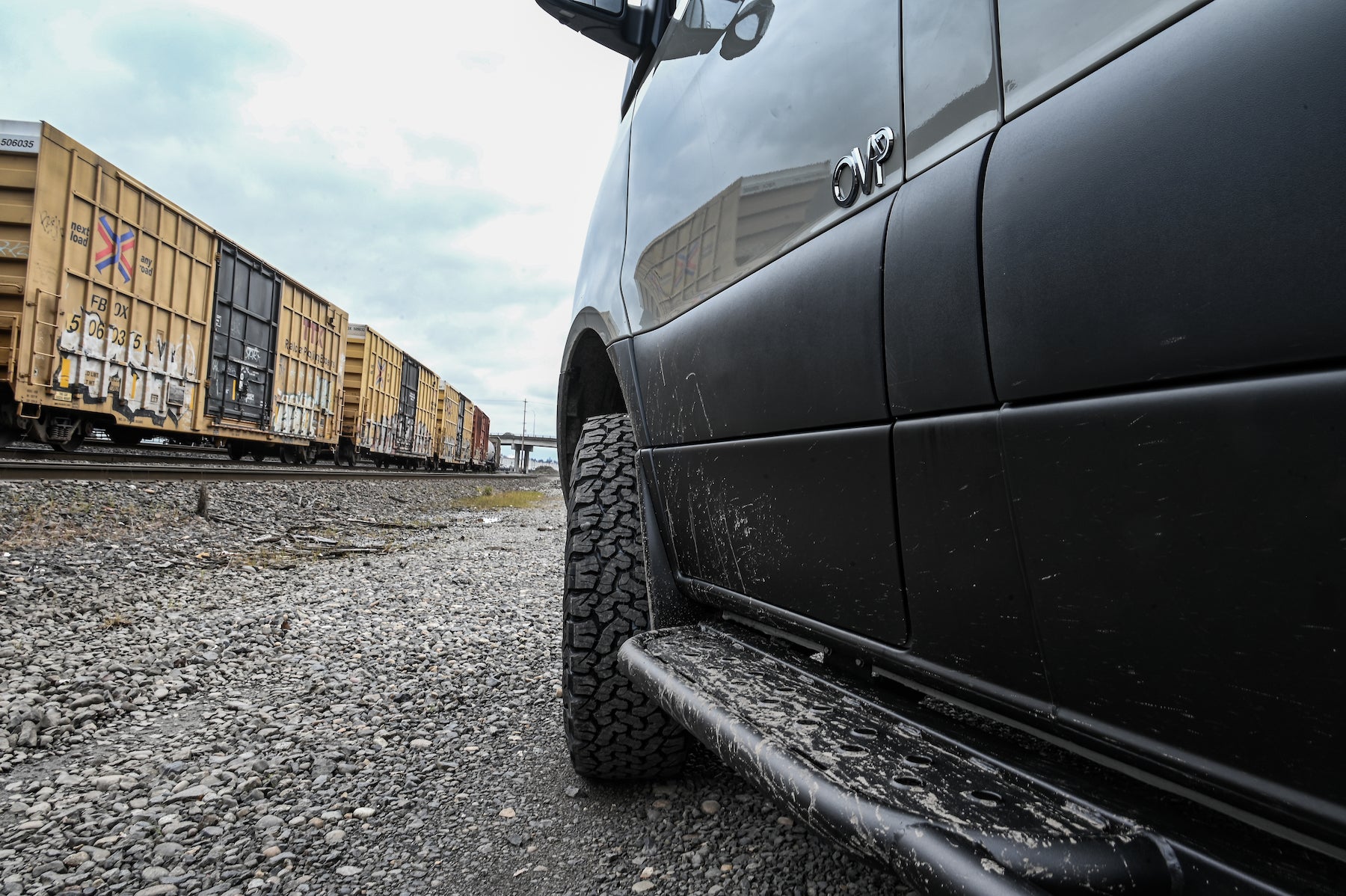 2022 MERCEDES SPRINTER 4X4 144WB
Seat 4 / Sleep 4
The Thielsen is literally your gateway to adventure when it comes to family trips. Keep everything in there to take out the daunting task of packing every weekend and just GO!
The beauty of our semi-custom builds is that you can mix and match select components to make the van exactly what you need with nothing that you don't. While the Thielsen usually has either double bunks in the back or a pop-top on the roof; this client opted for no pop-top and a Murphy bed because he won't have 4 people sleeping in the van all the time and he wanted the flexibility of the Murphy bed in the back for a bigger garage. 
What memories would you create?
Rugged Outdoorsy Feel
Custom Bedroom Divider/Hanger
DOT Rated Seats
Double Burner Cooktop
POWER: 800AH Victron Power Battery Bank with second Nations Alternator
COOLING: Nomadic Cooling 3000 AC
HEATING: Aqua Hot heat & hot water(diesel fired)
WATER: 30 Gallons of Fresh Water &11 Gallons of Gray + Exterior Shower
Flatline Safari Rack with Solar Panel over the AC unit
Flatline Side Ladder
Flatline Running Boards
Flatline Bumper
Flatline Rear step
Fiamma Awning
Sumo Springs
31.5" Tires & Black Rhino Wheels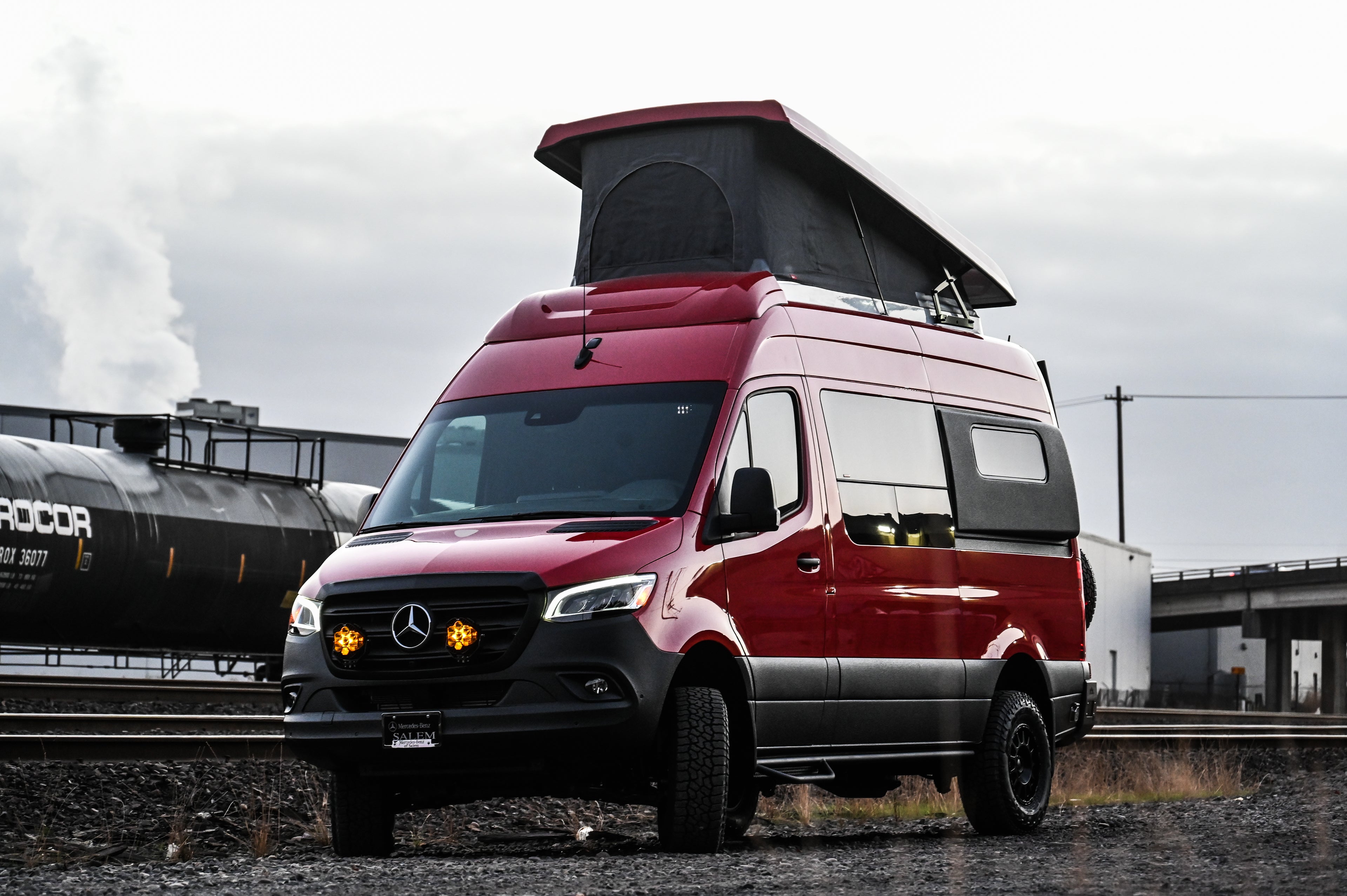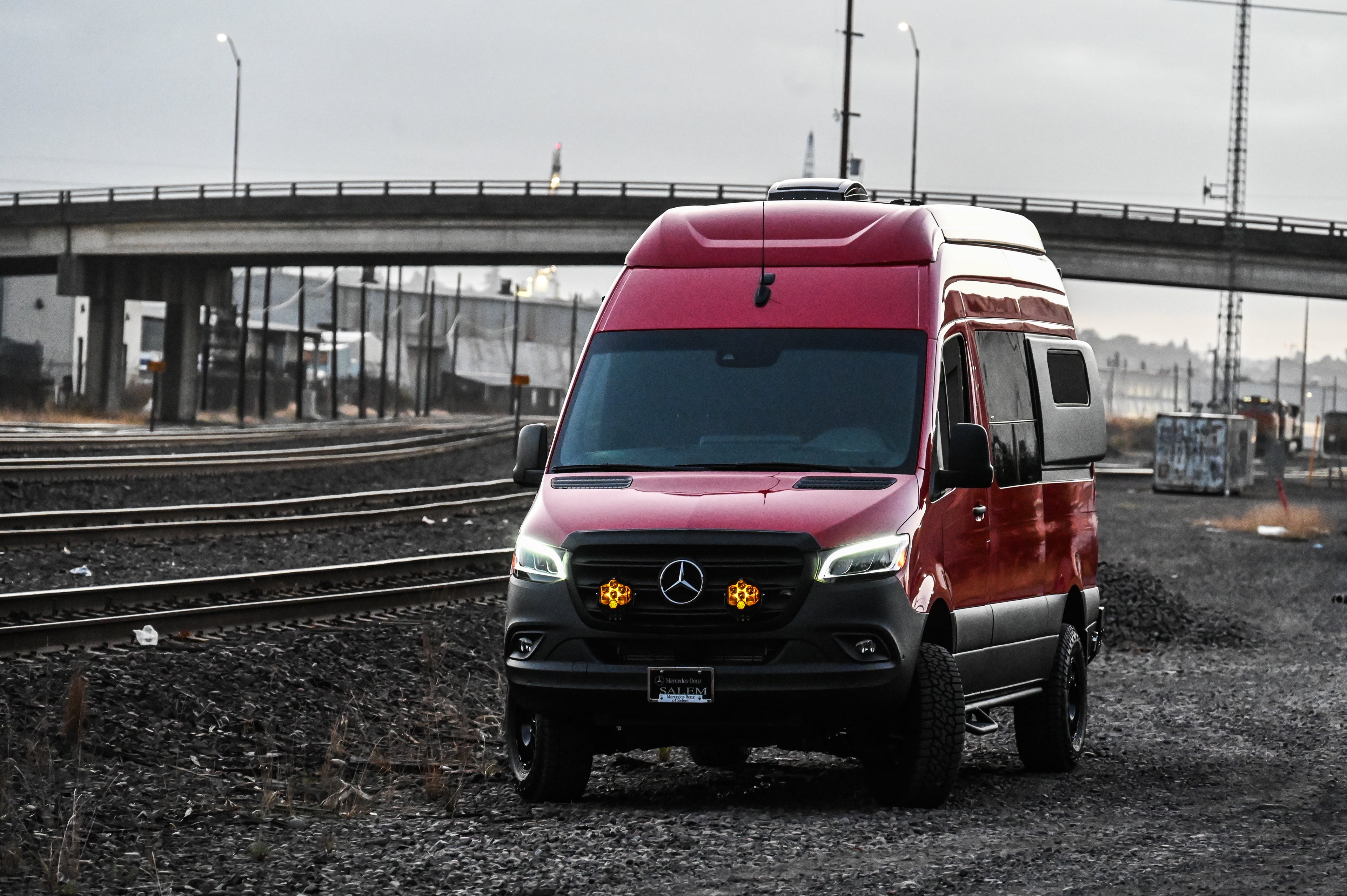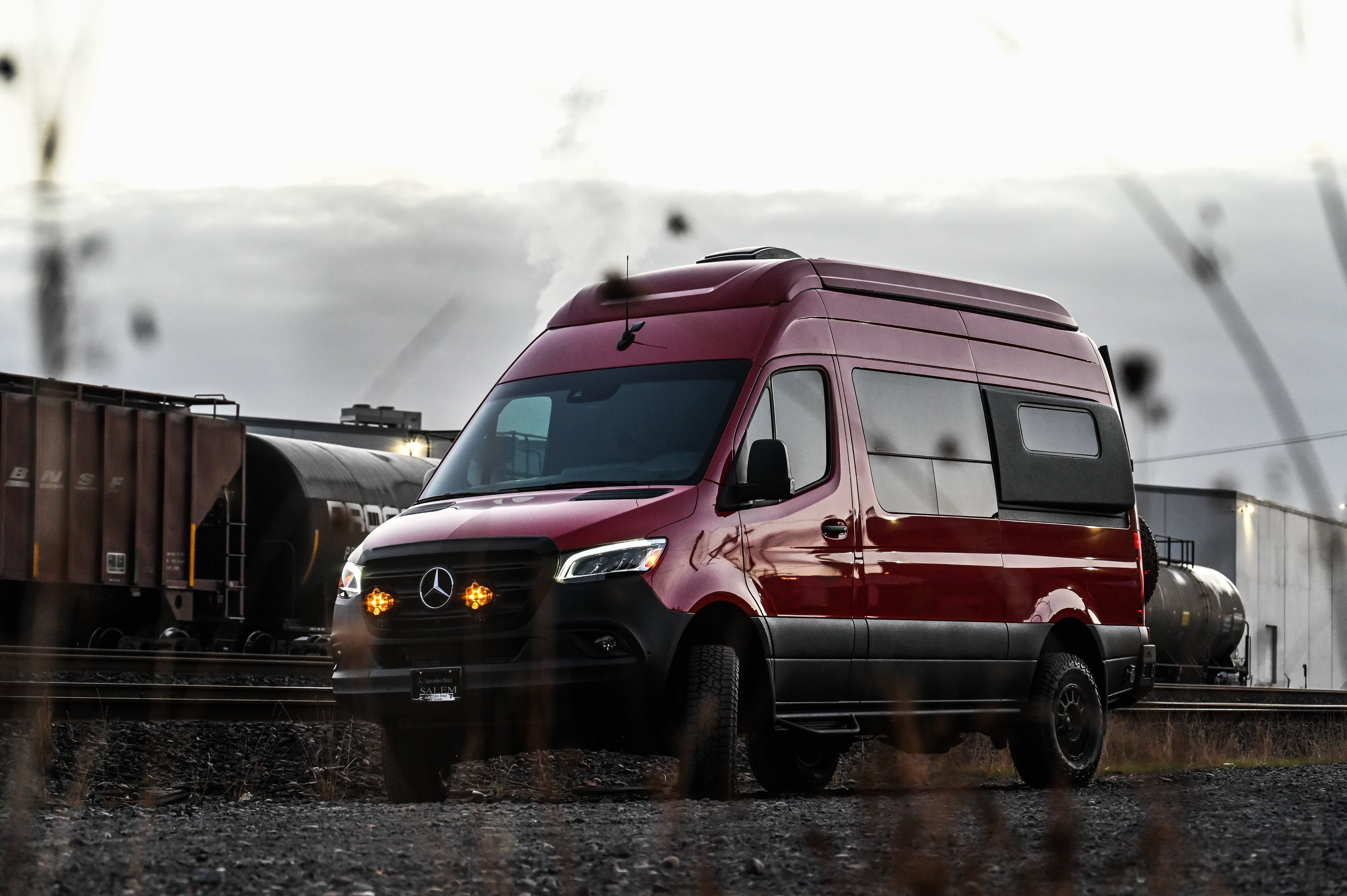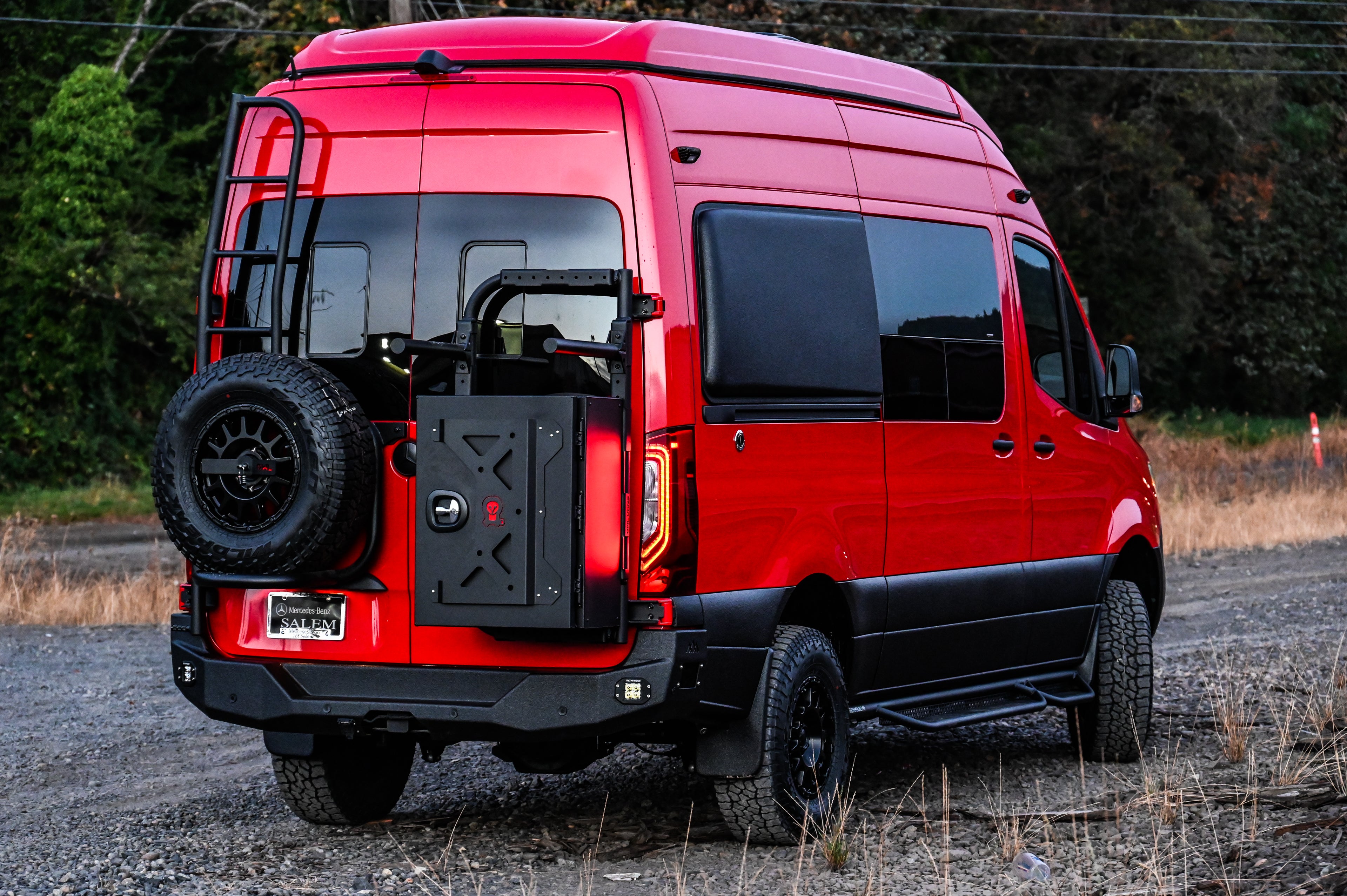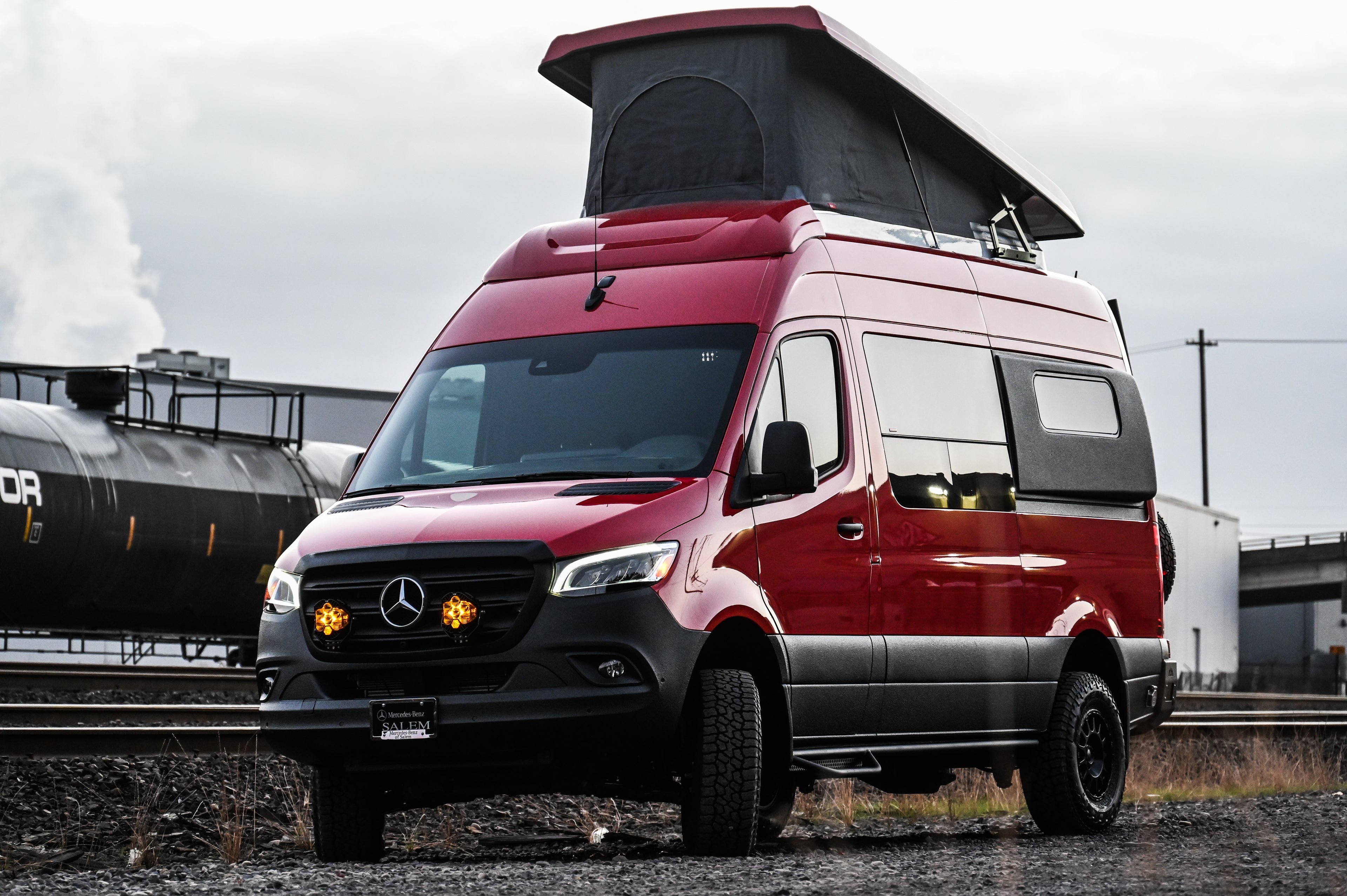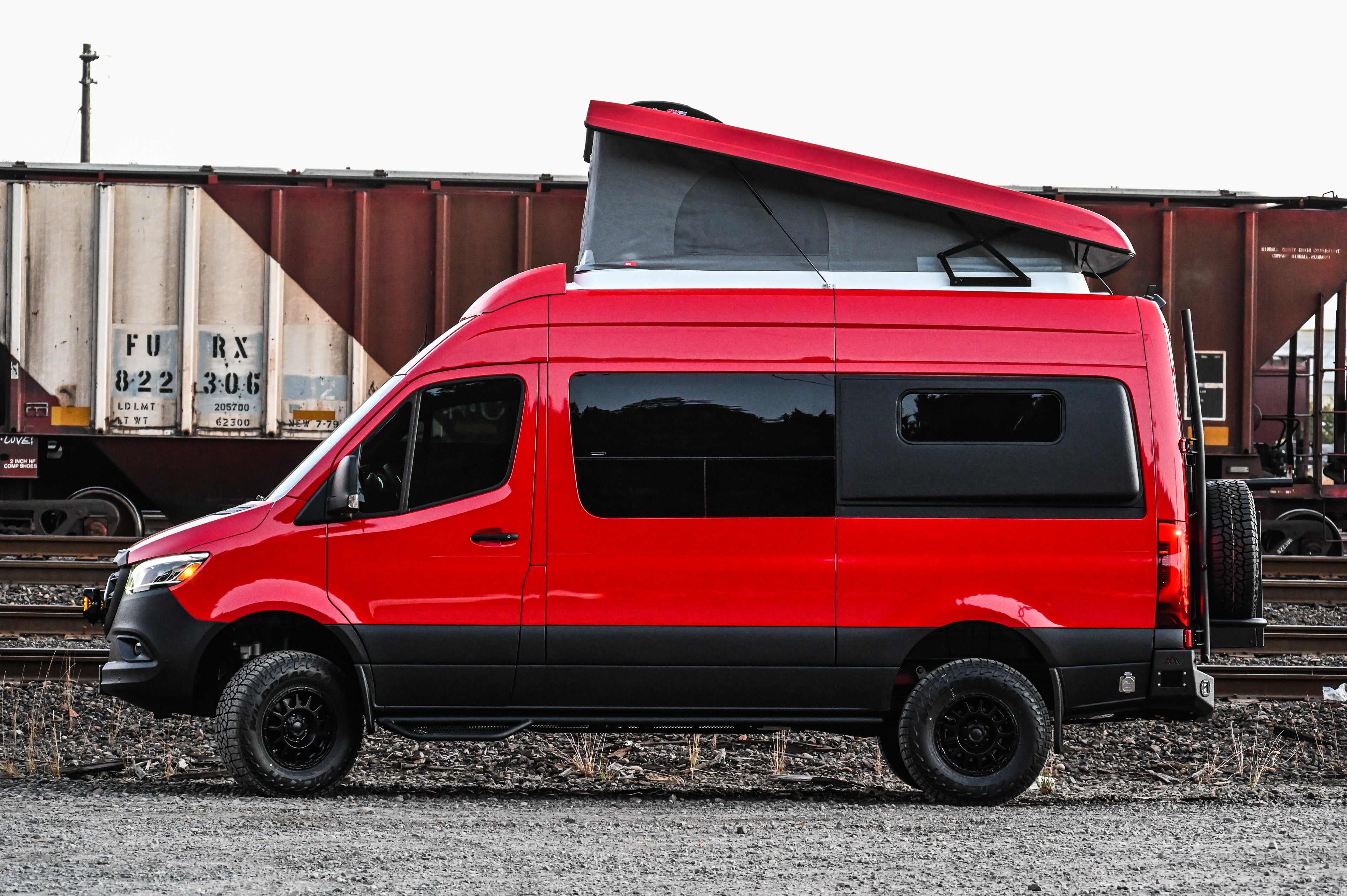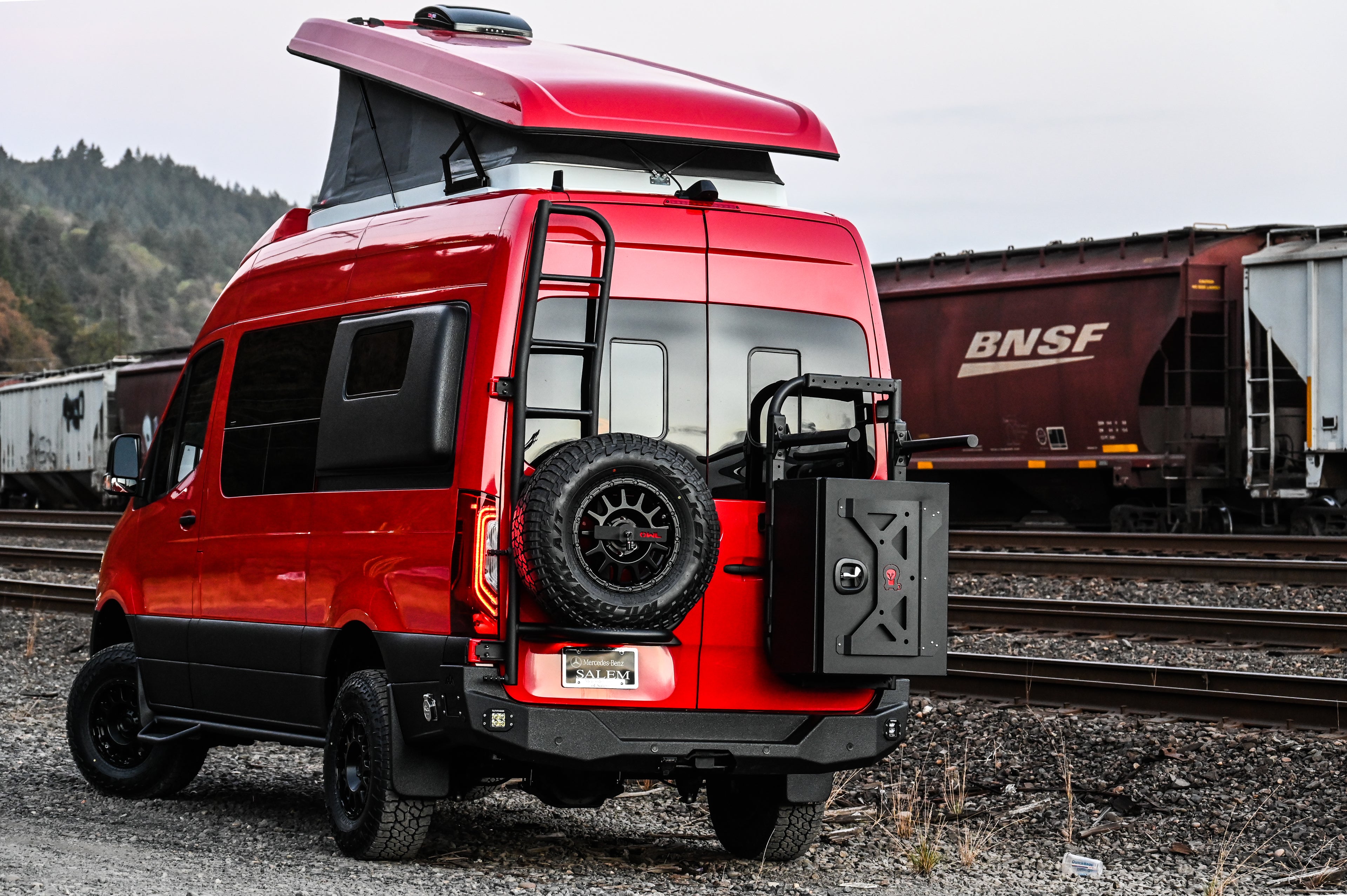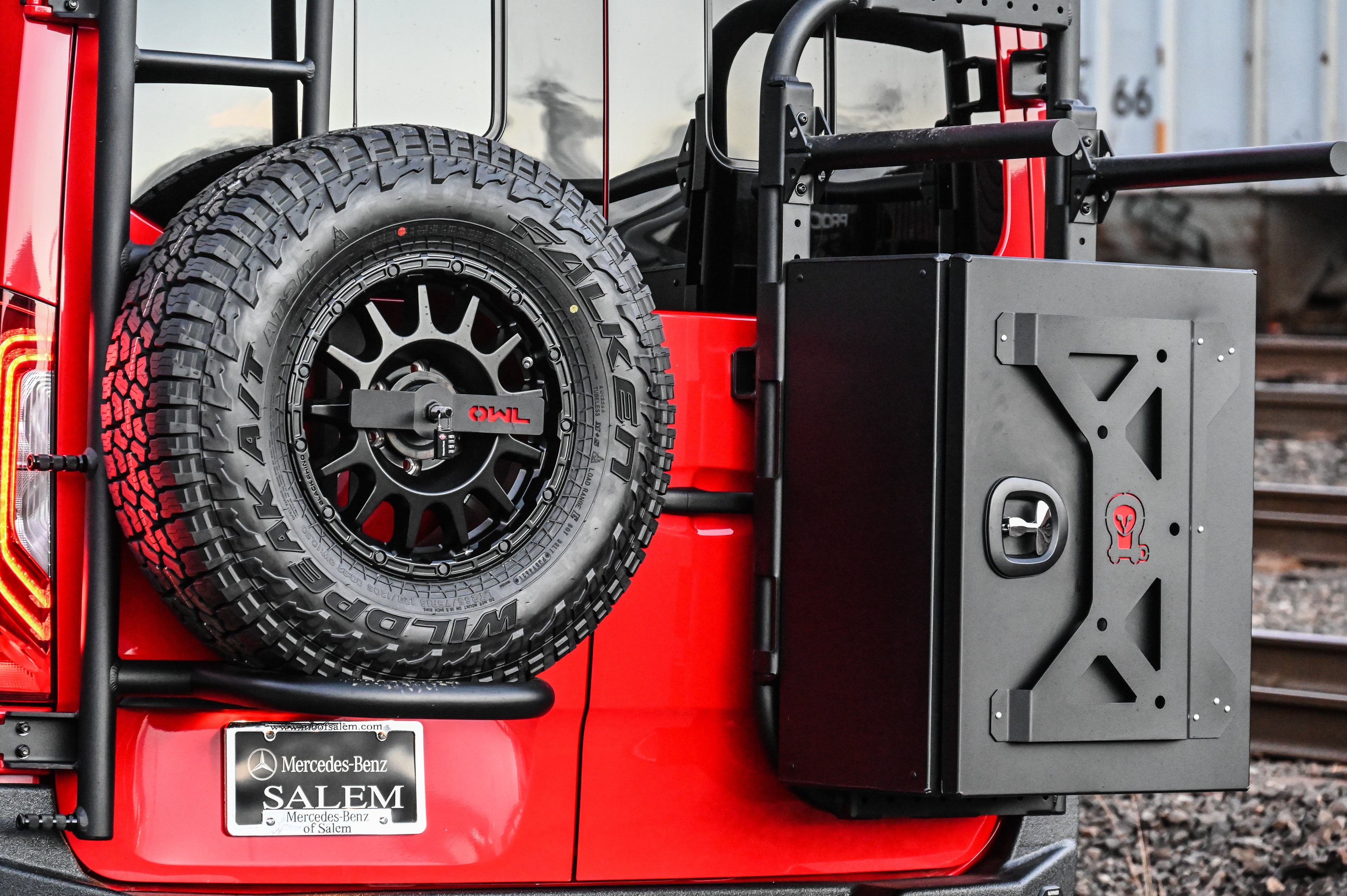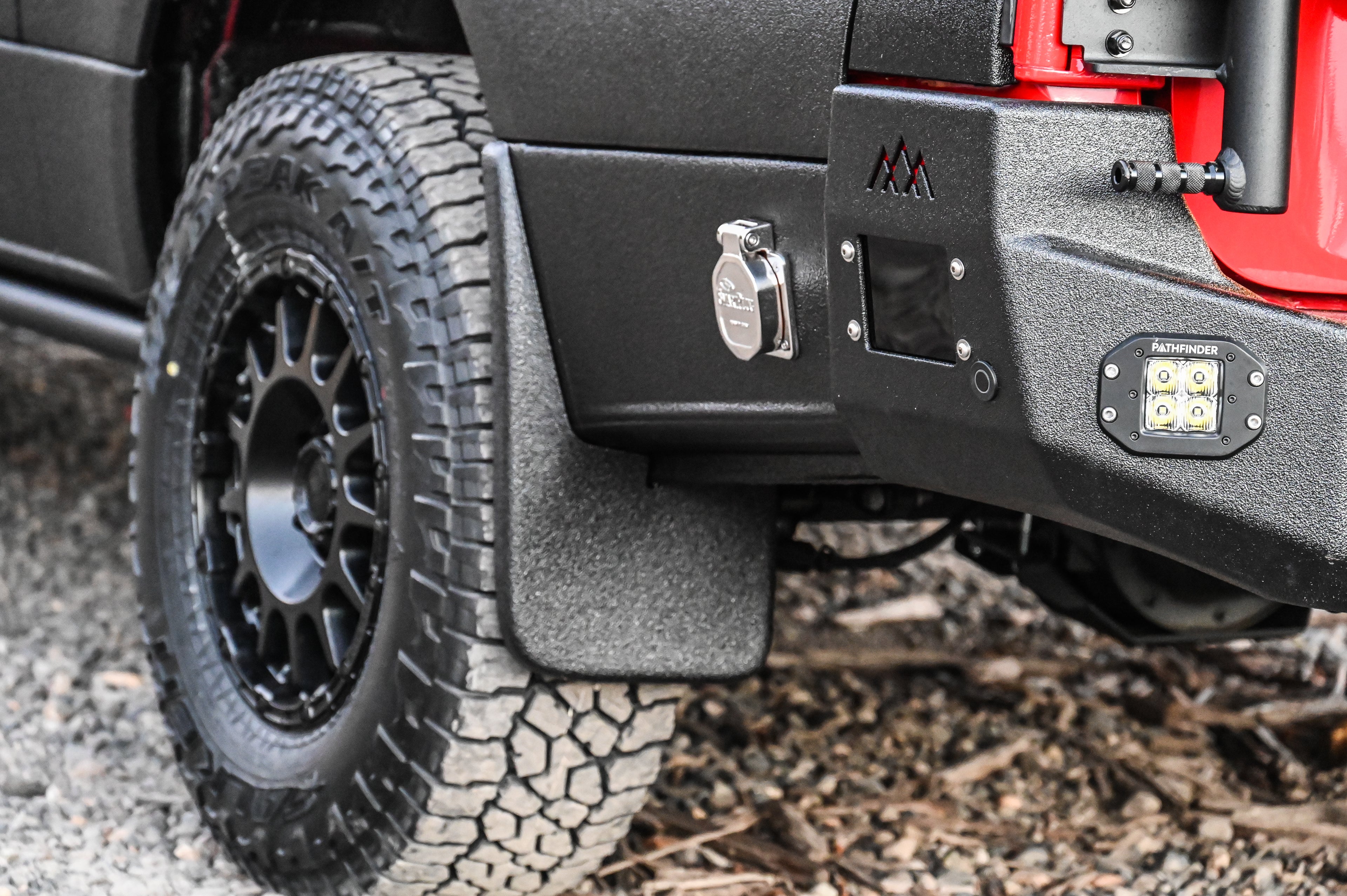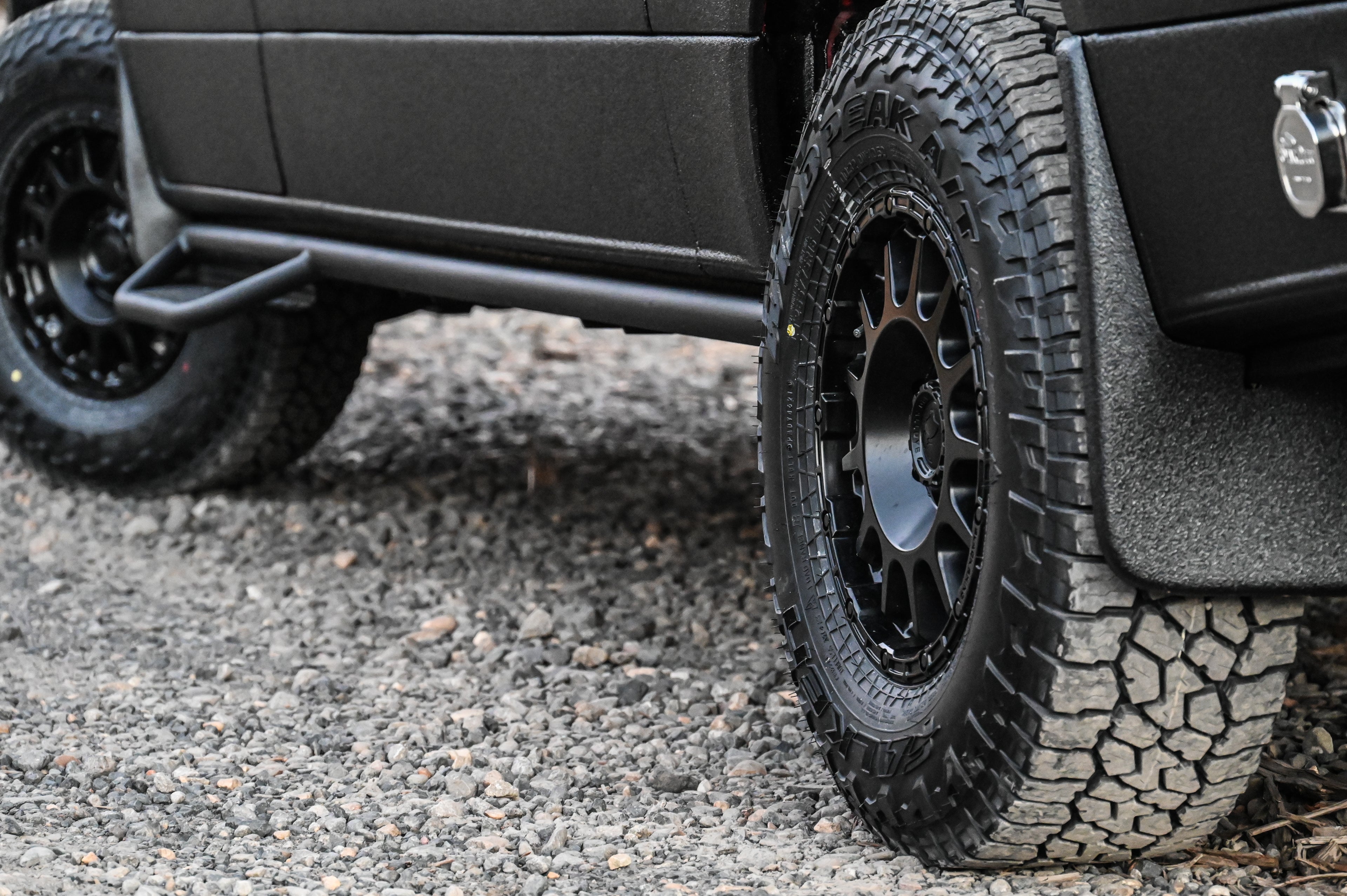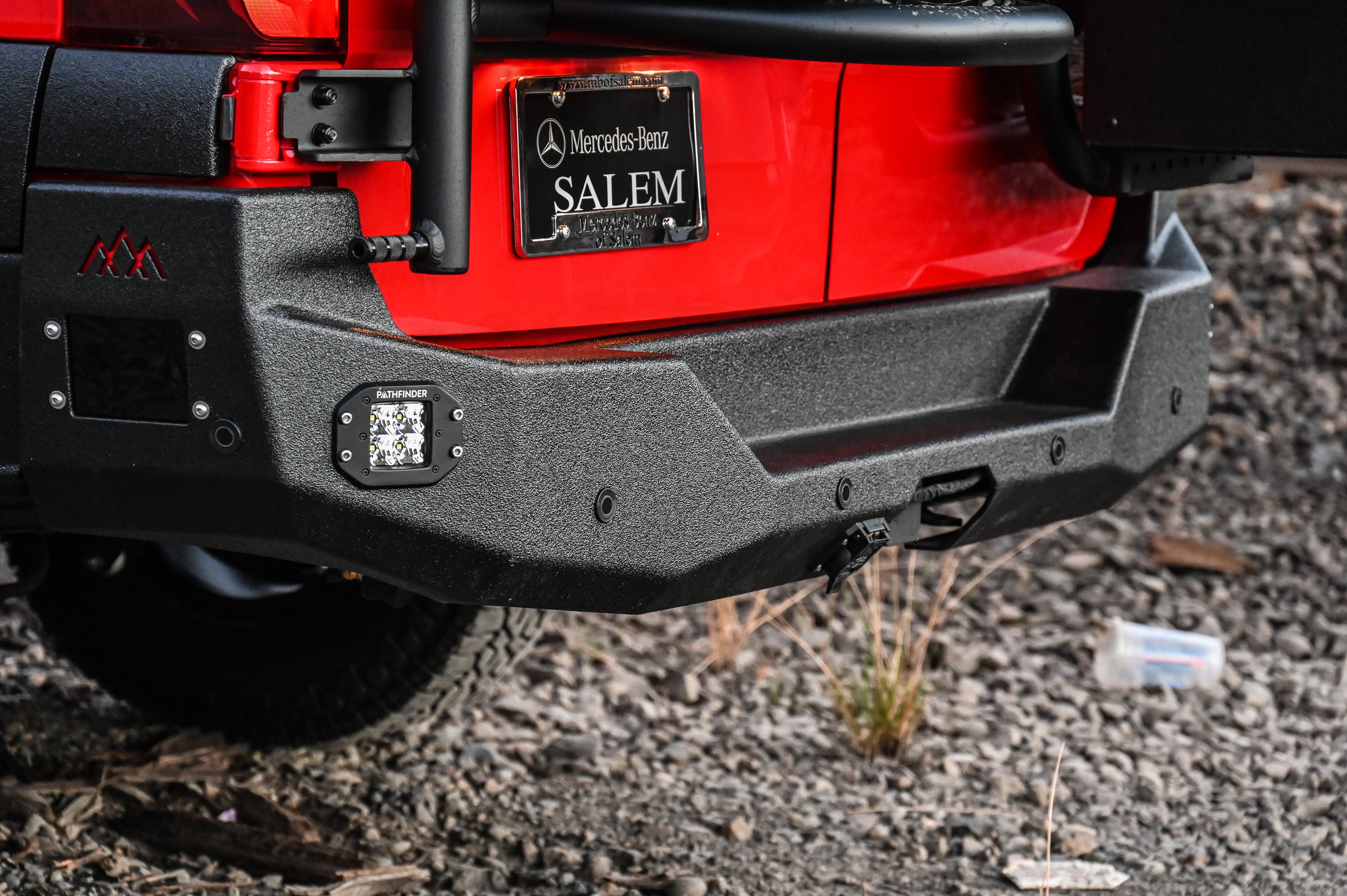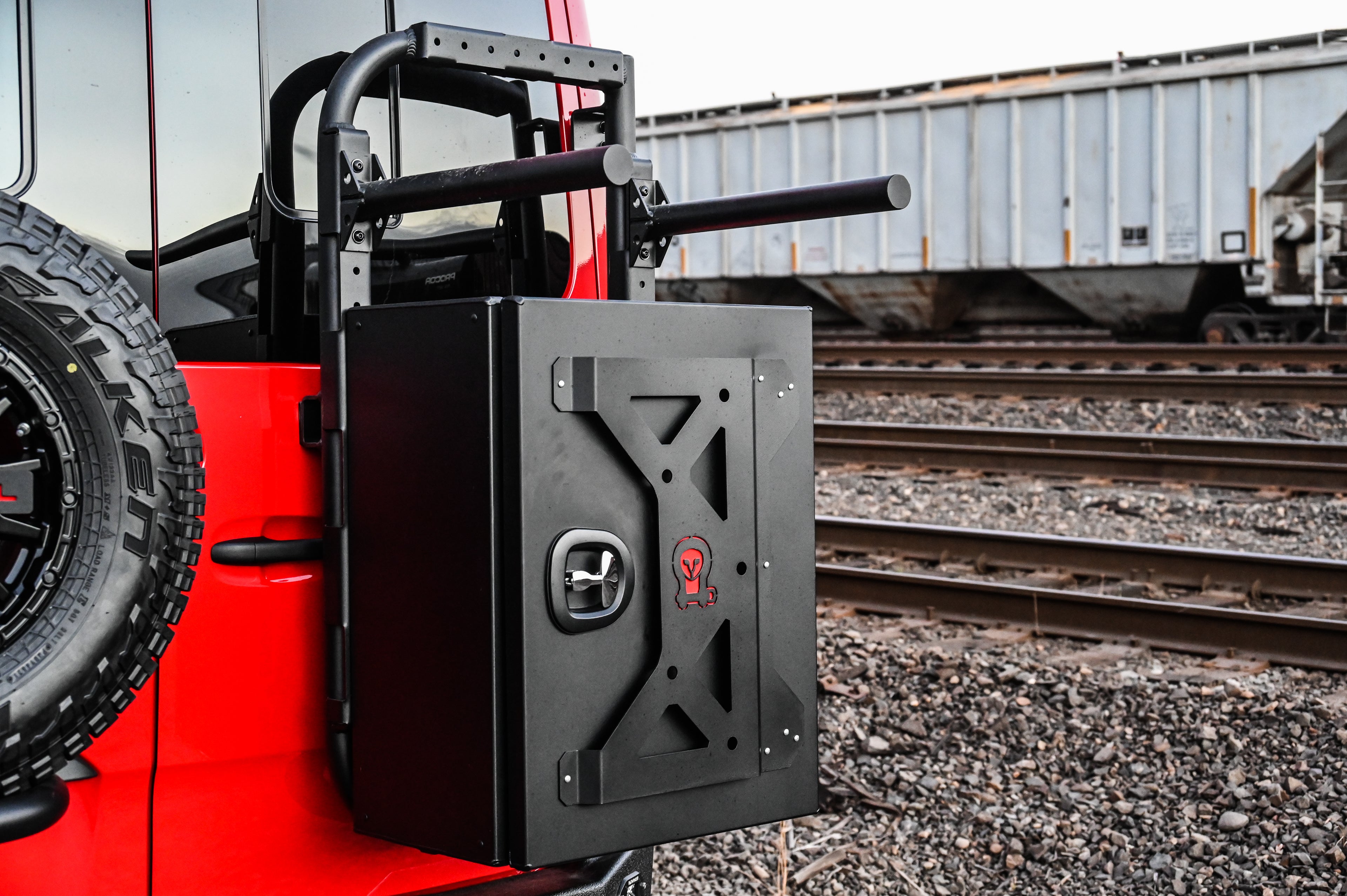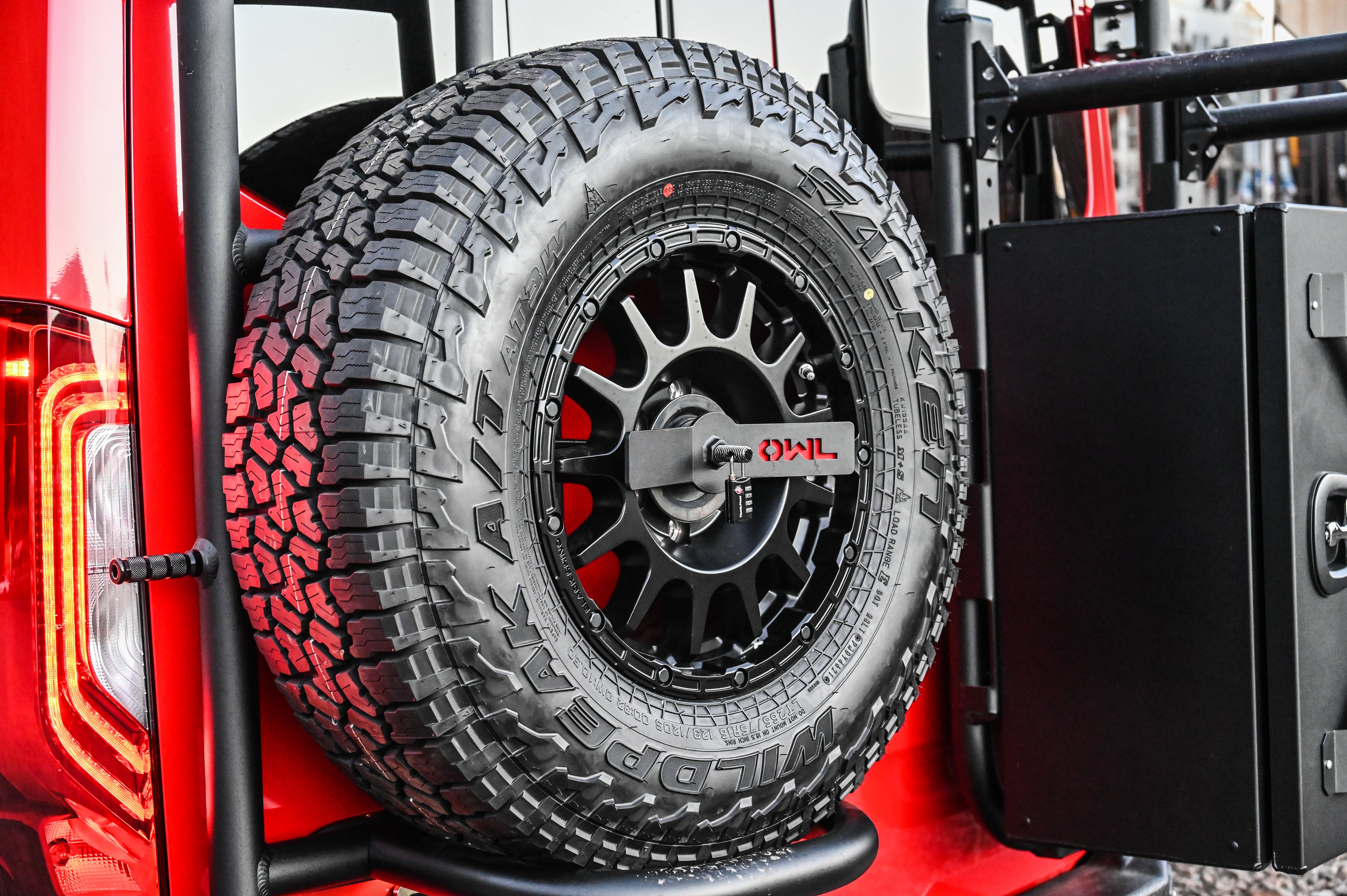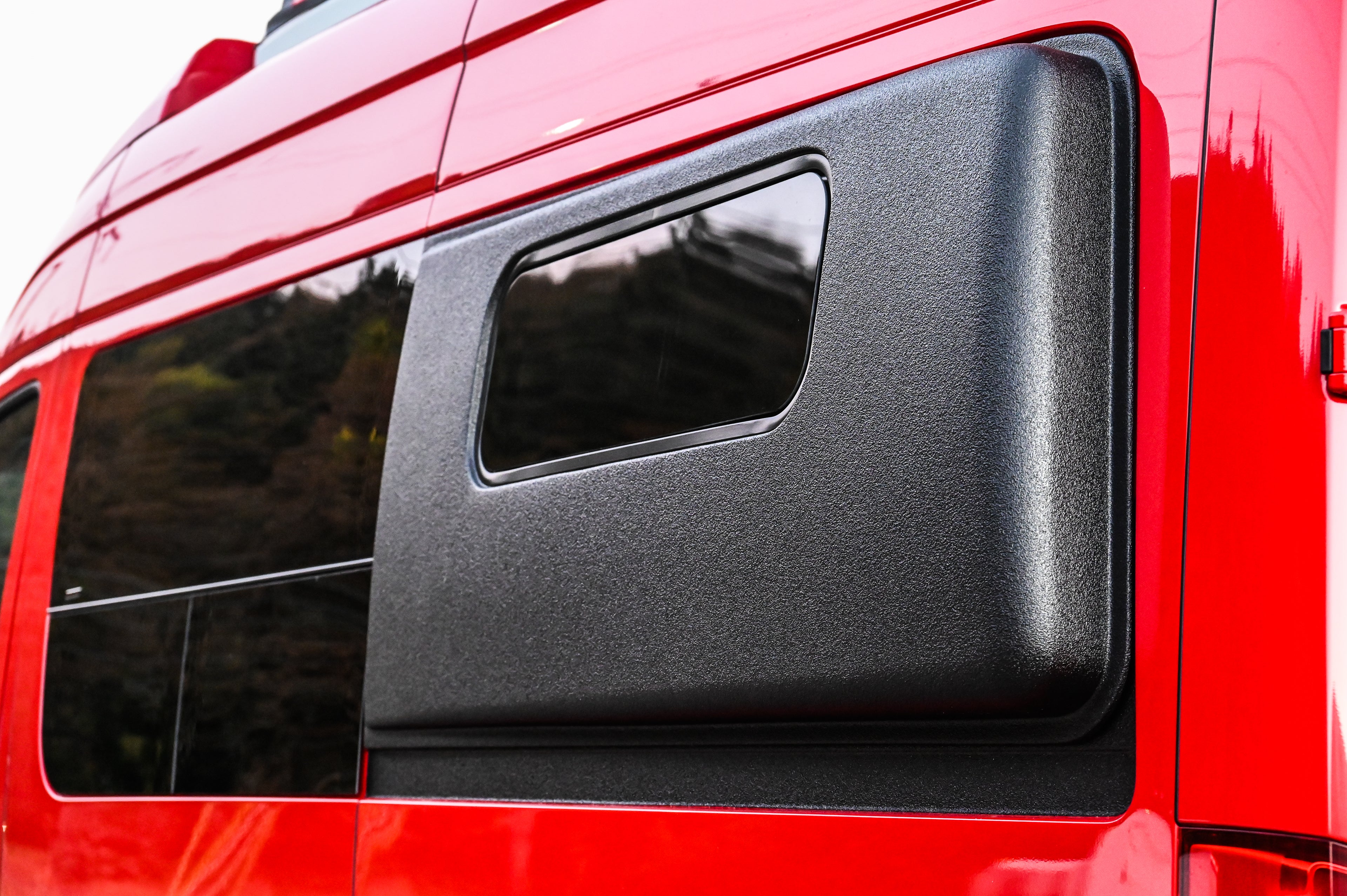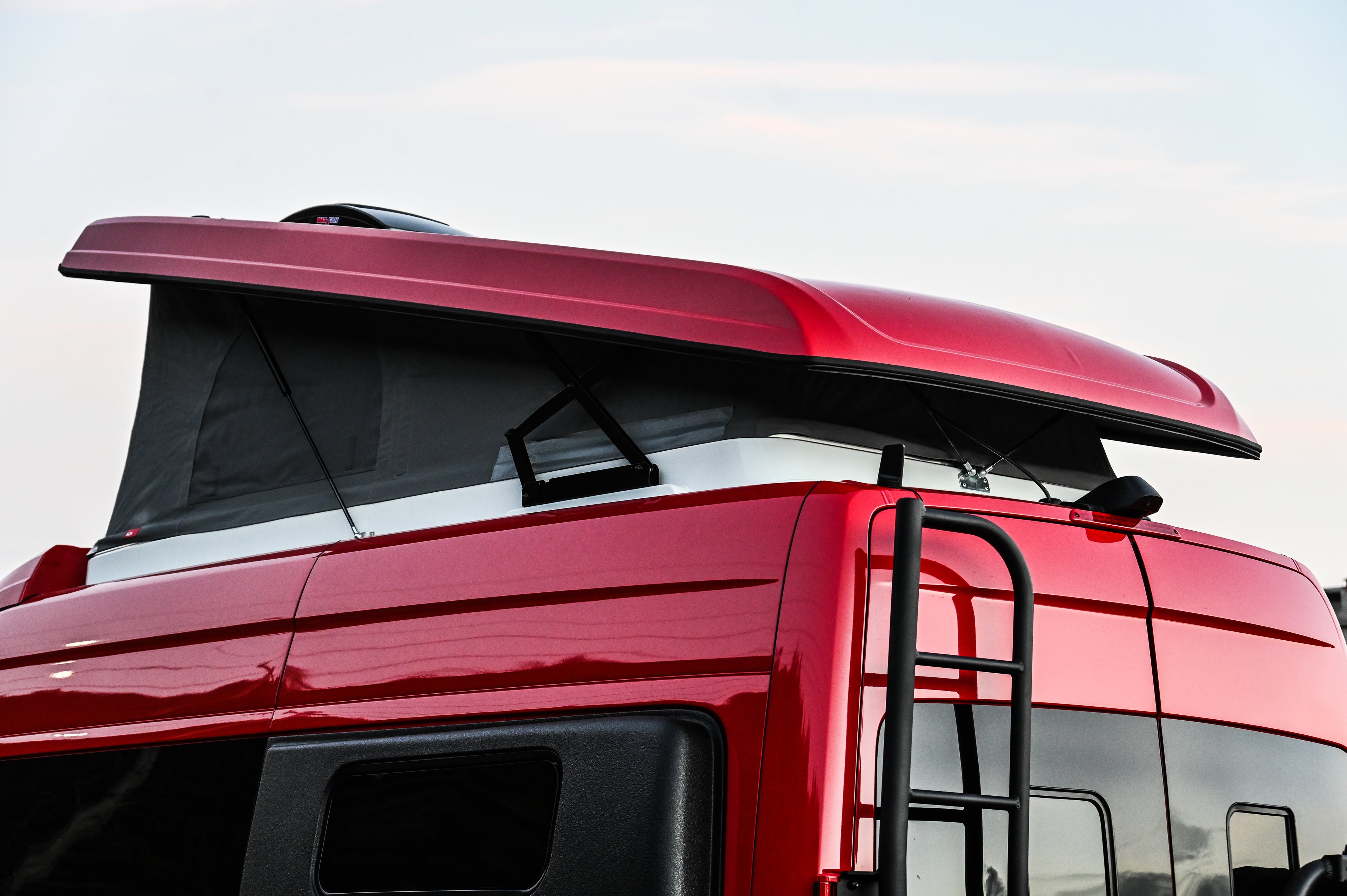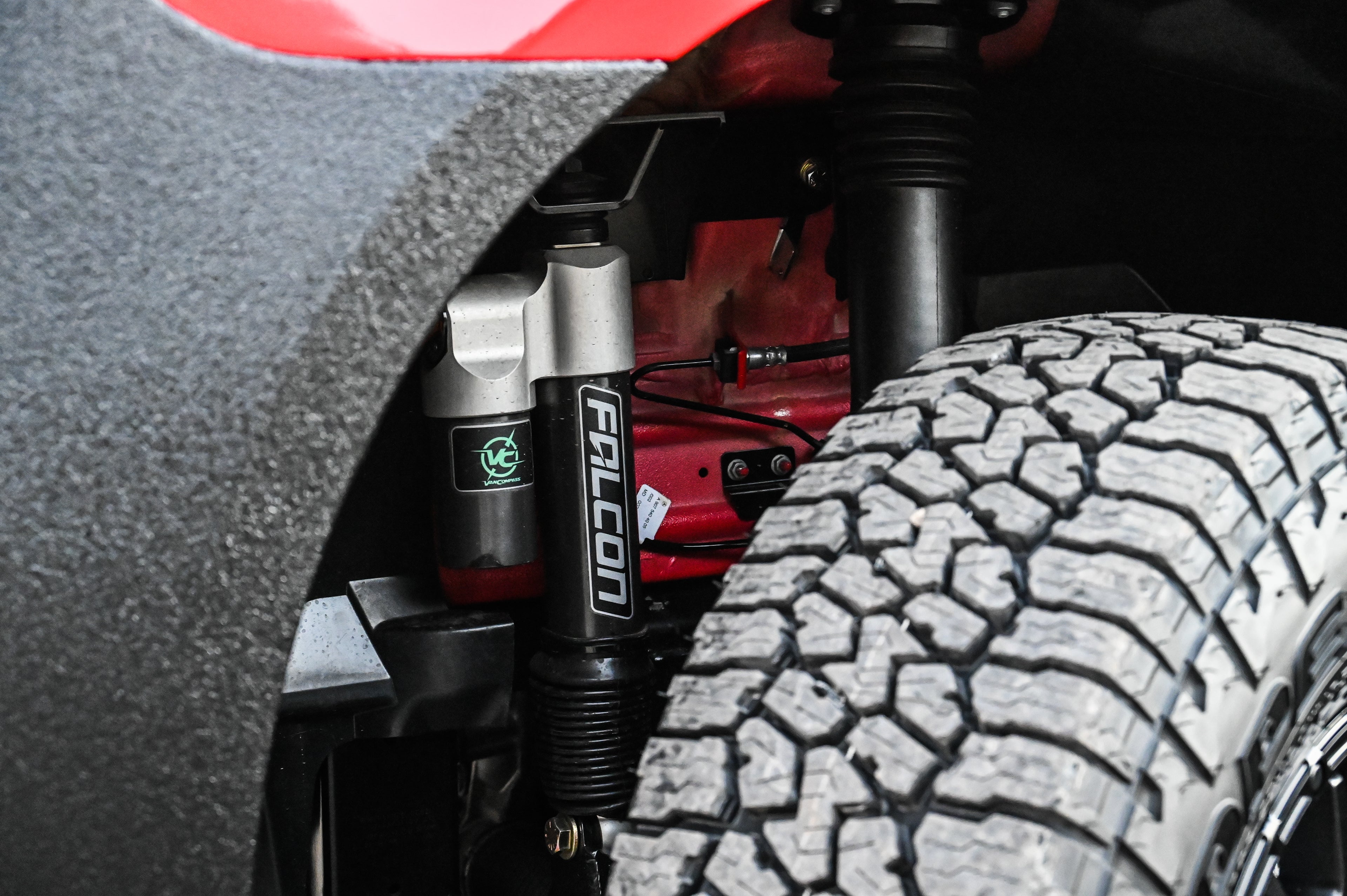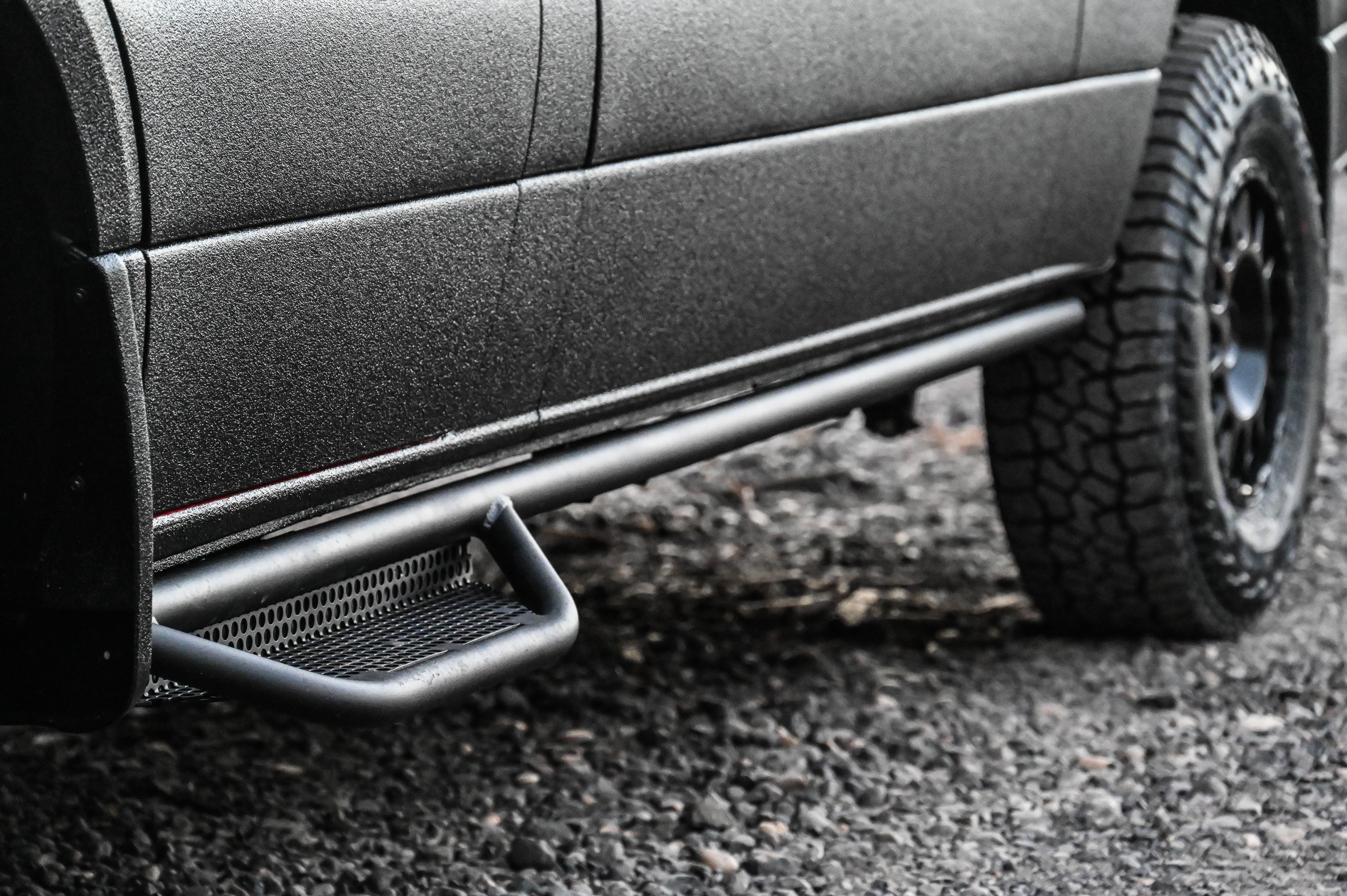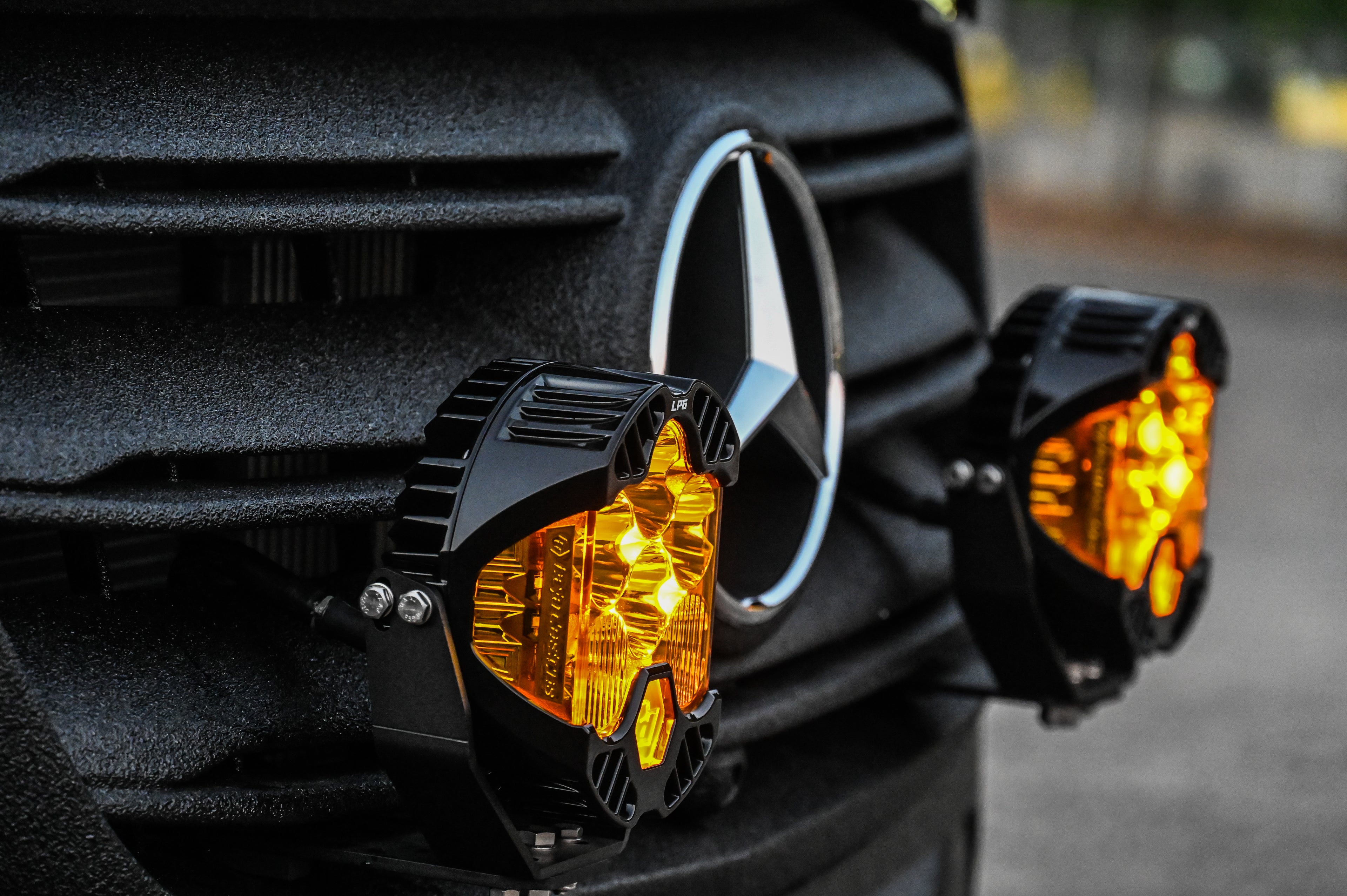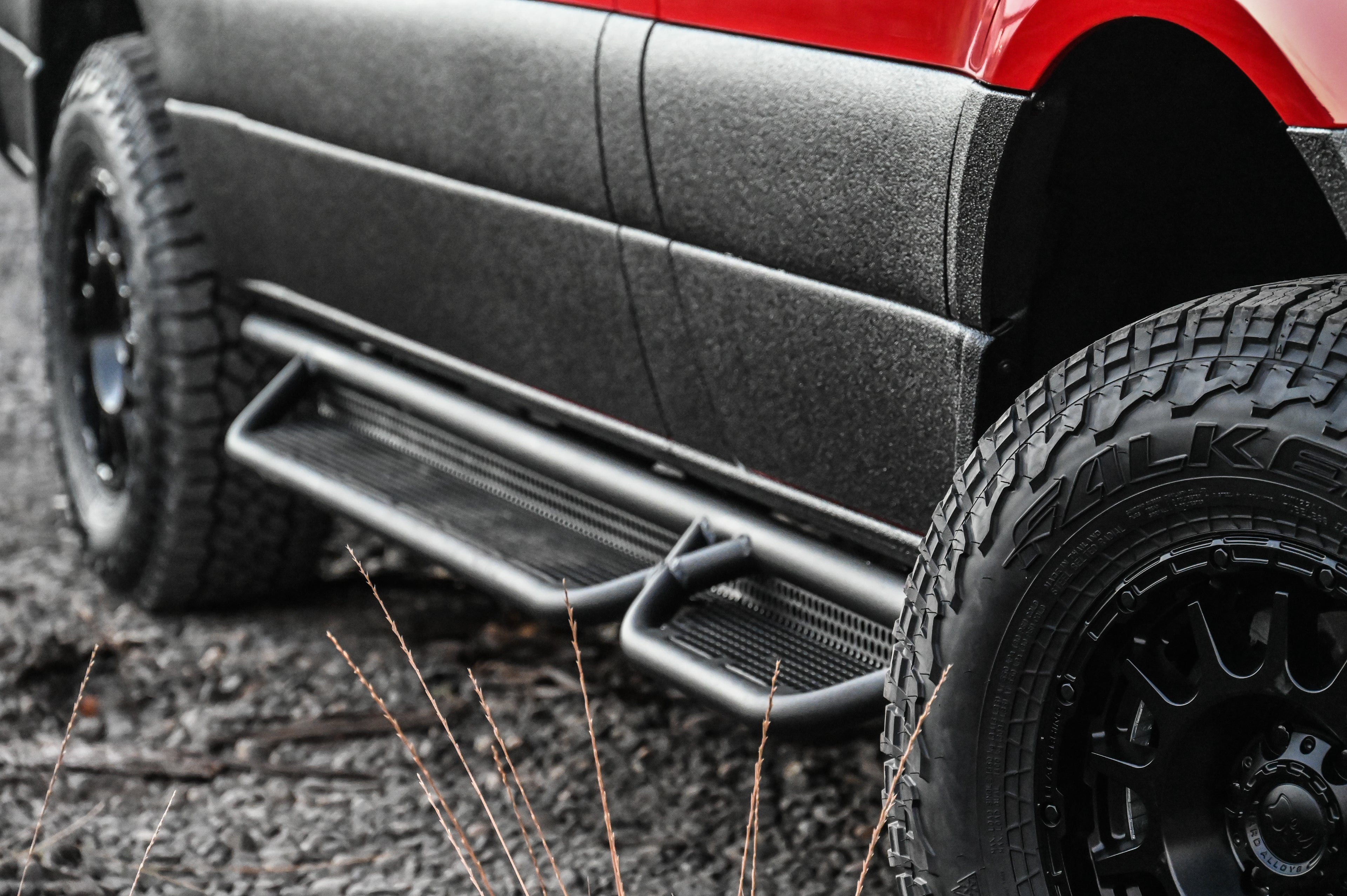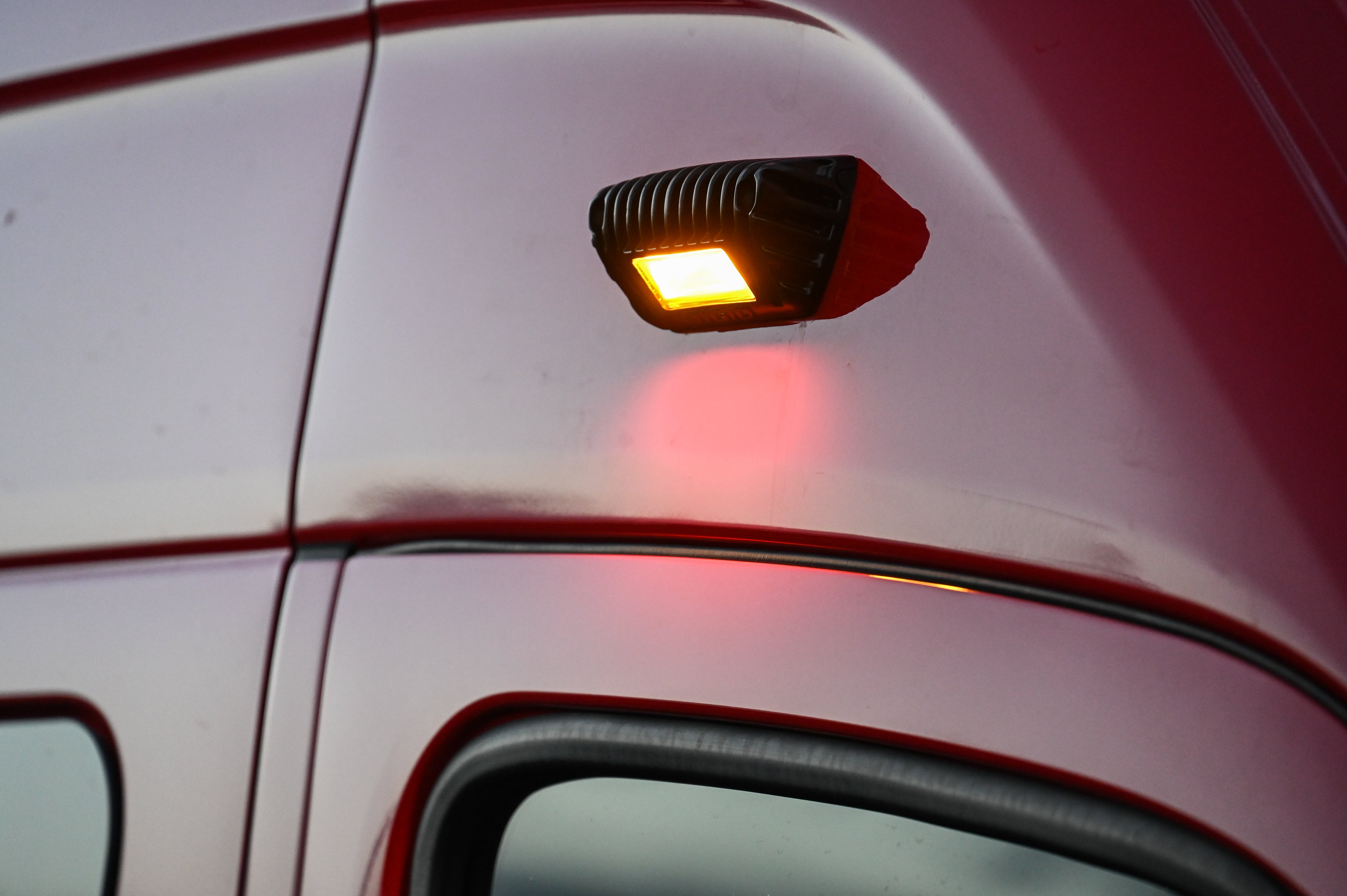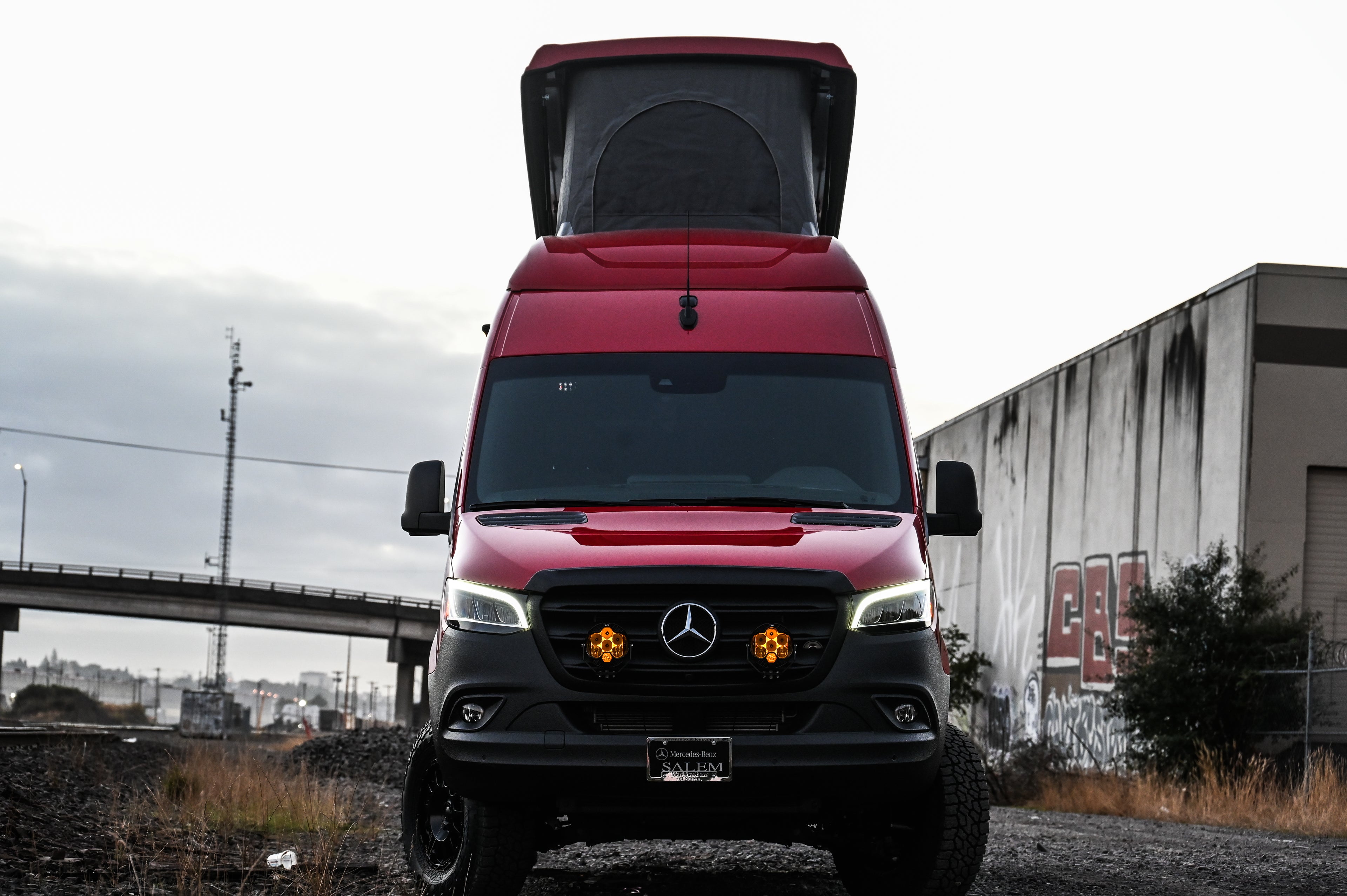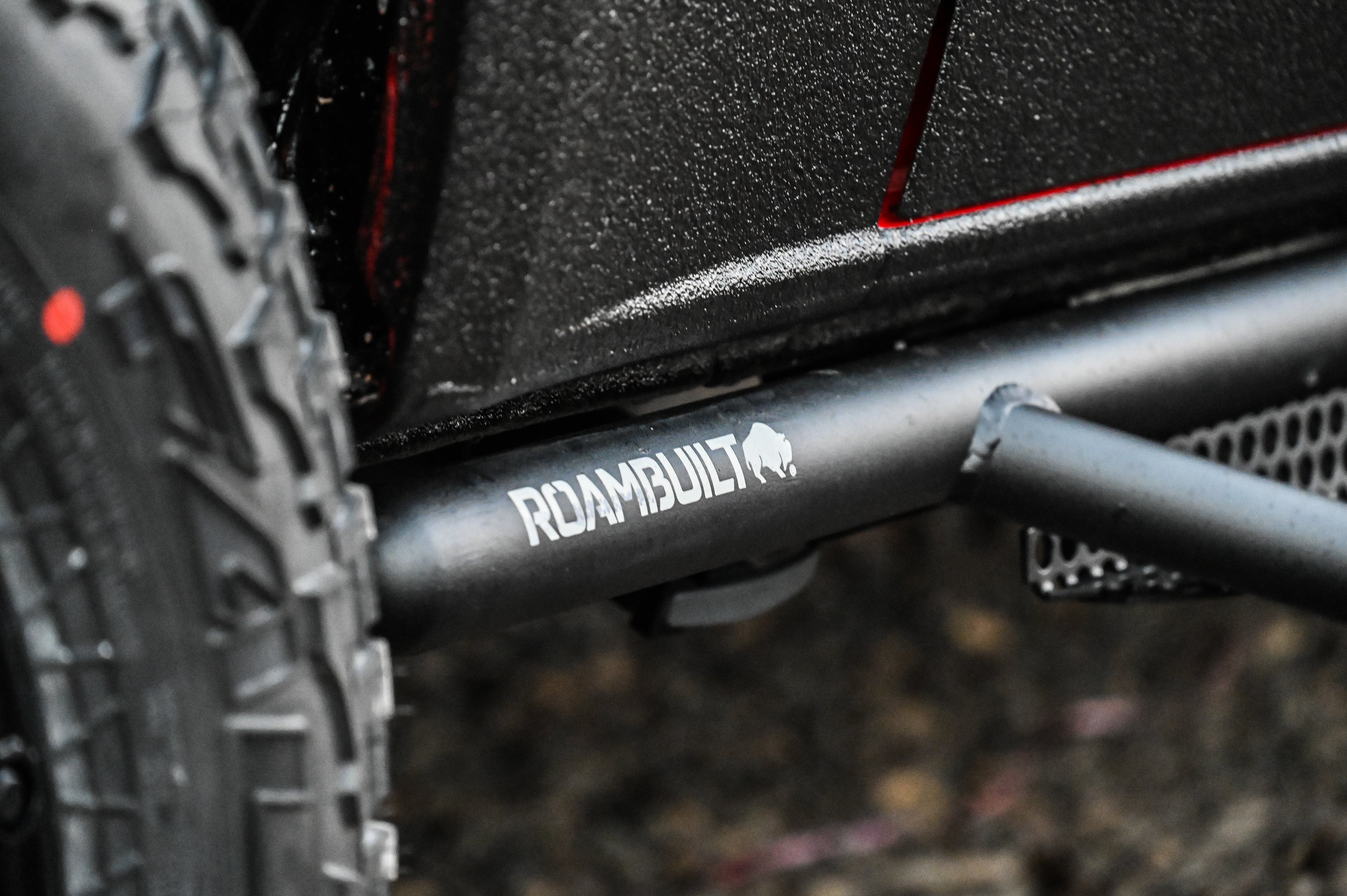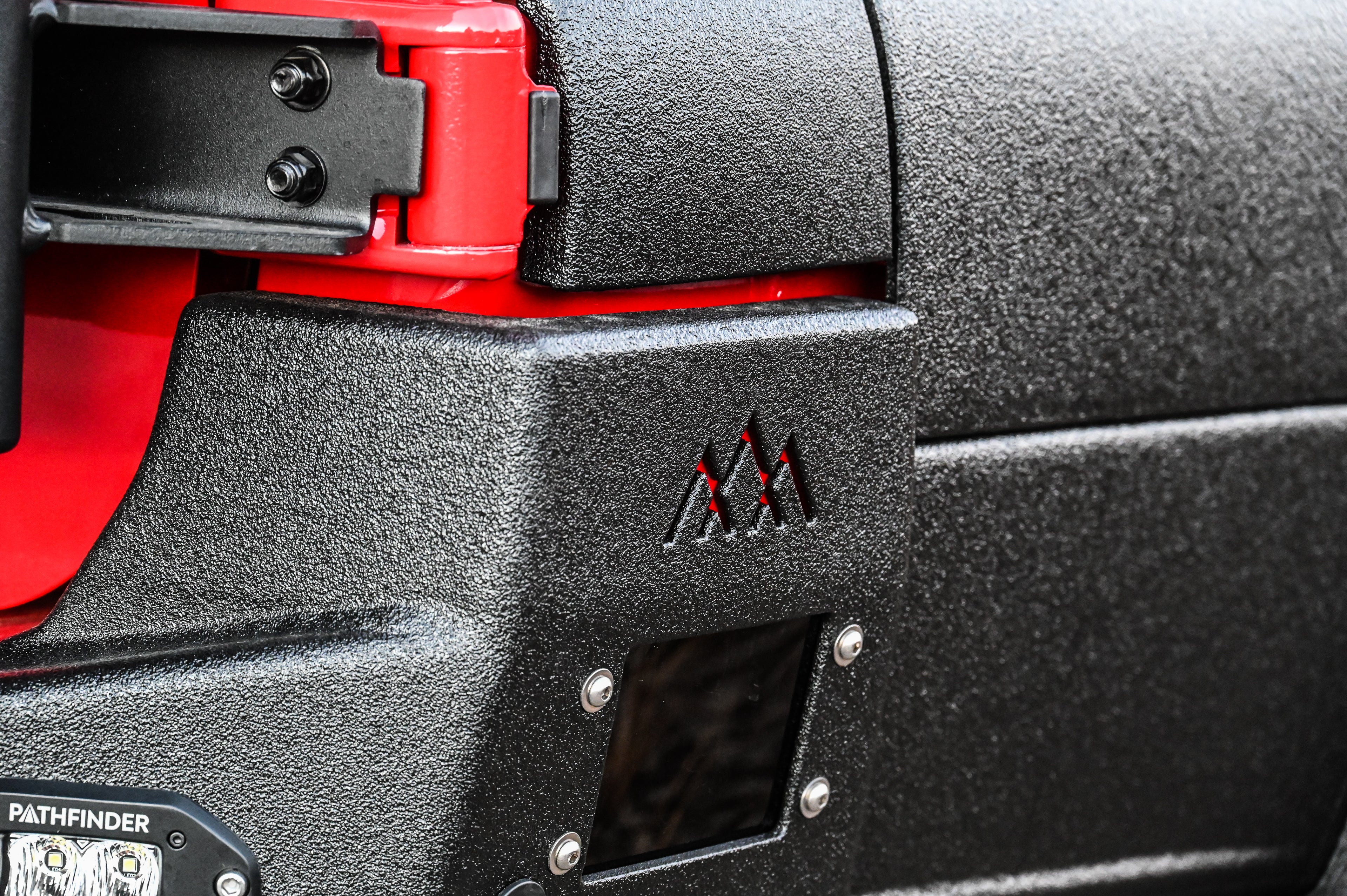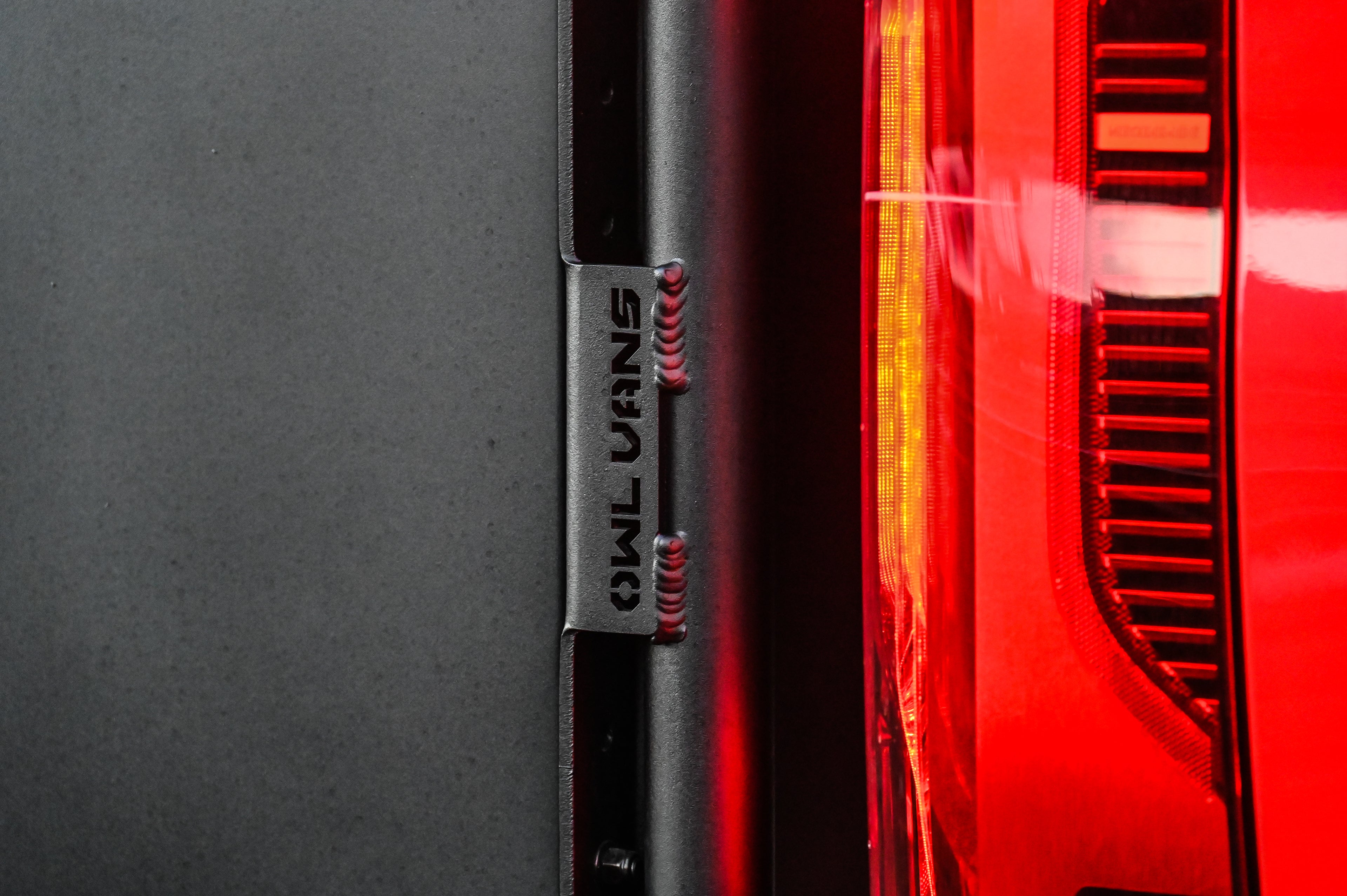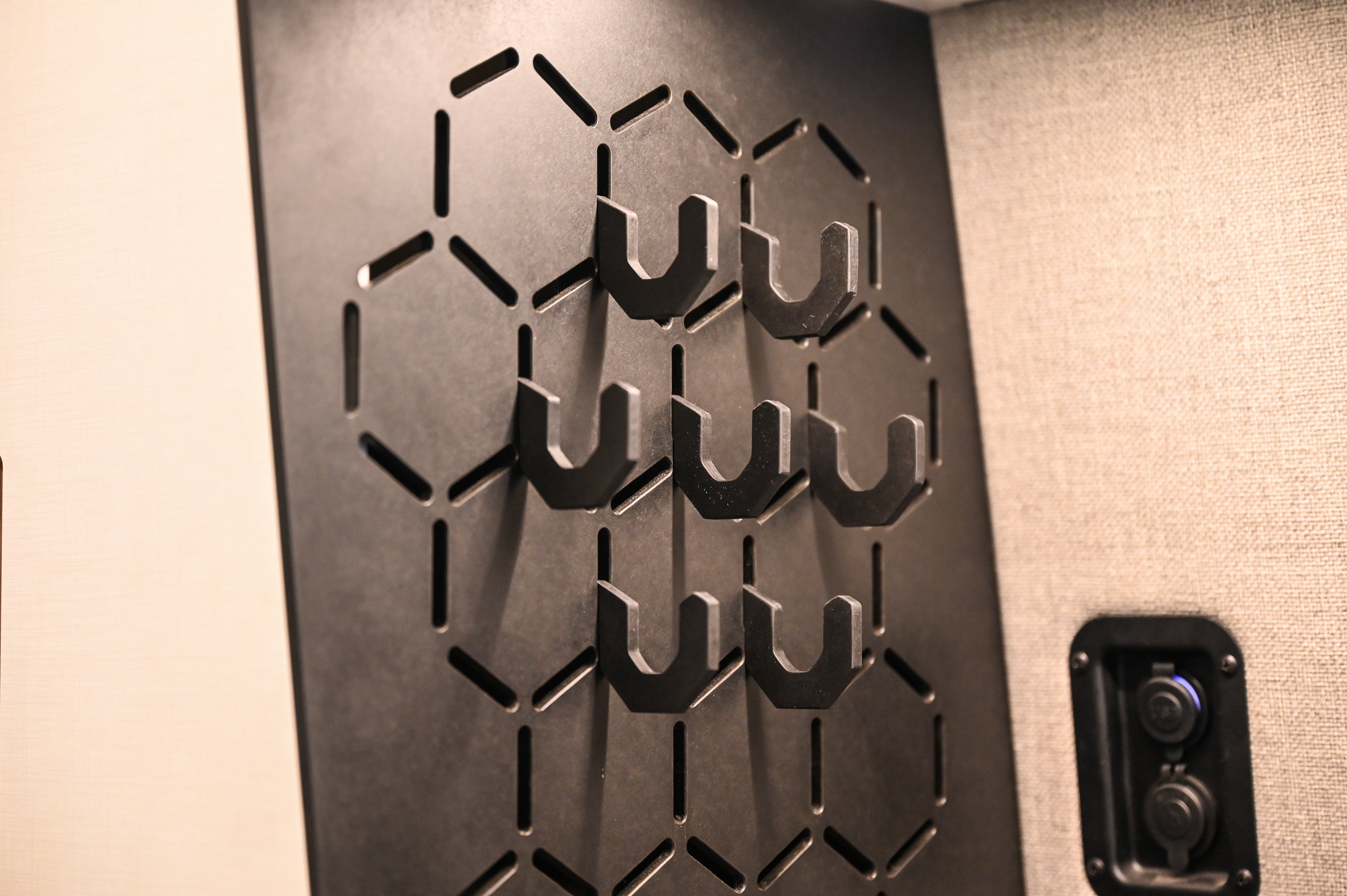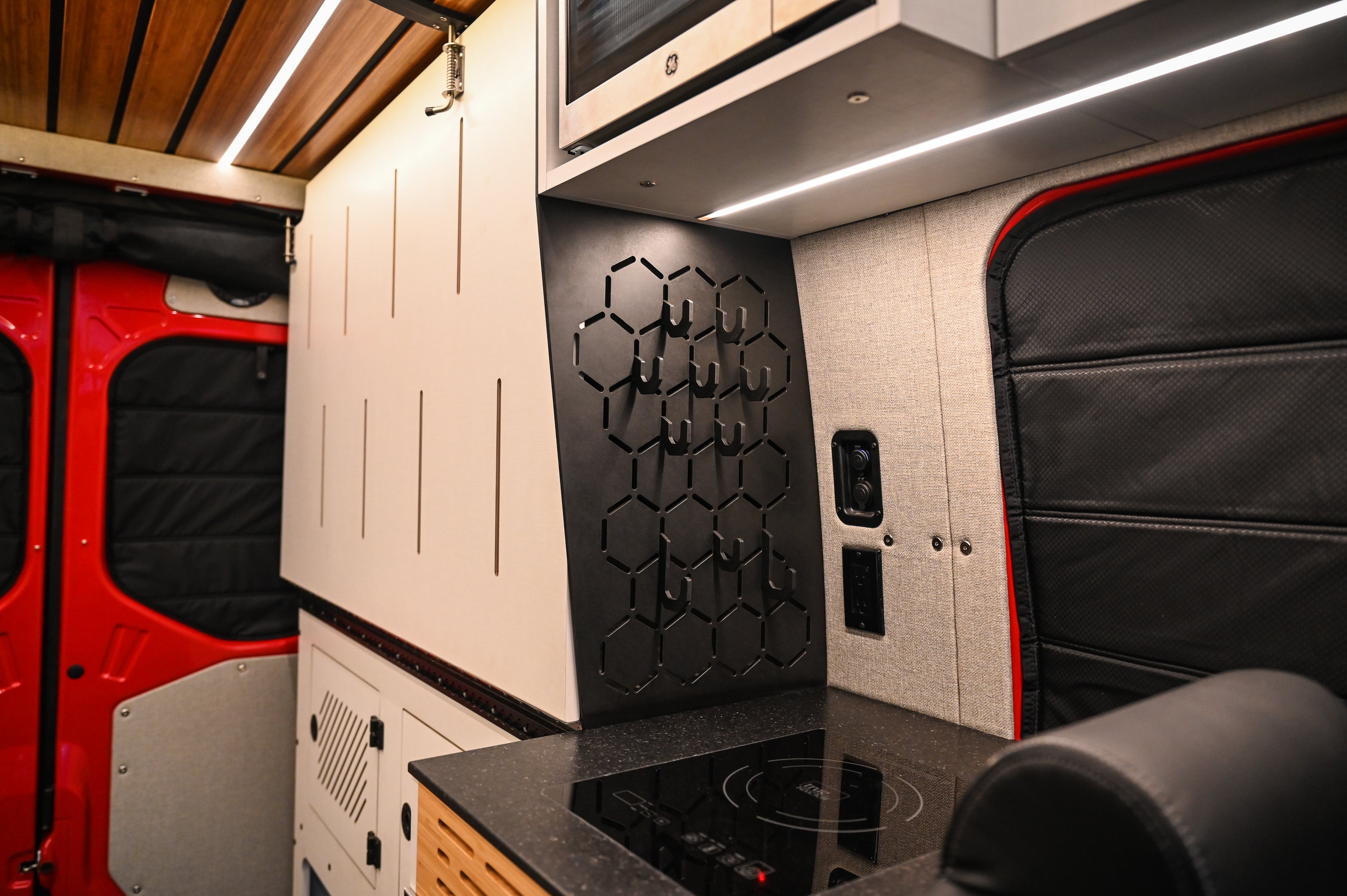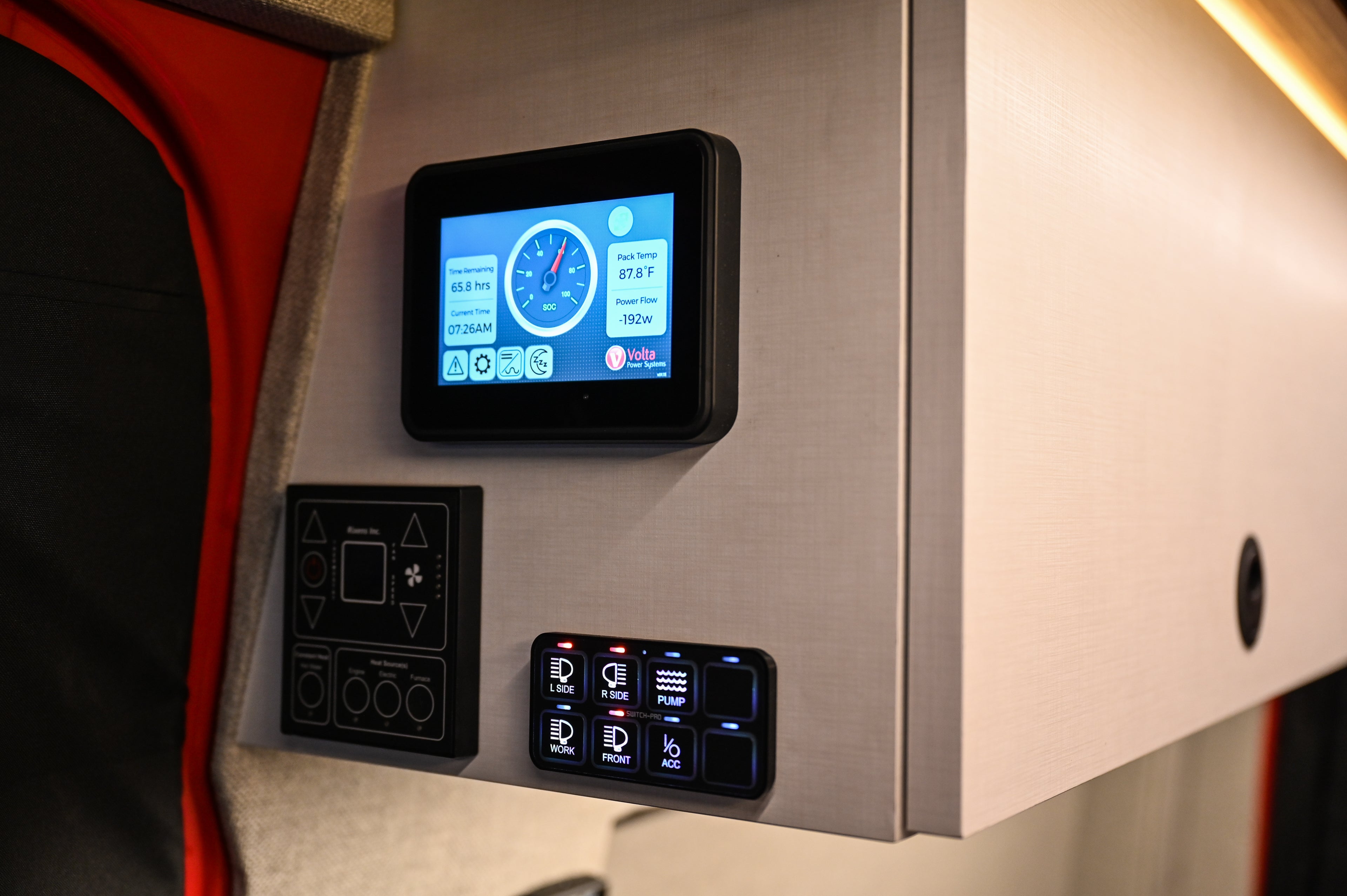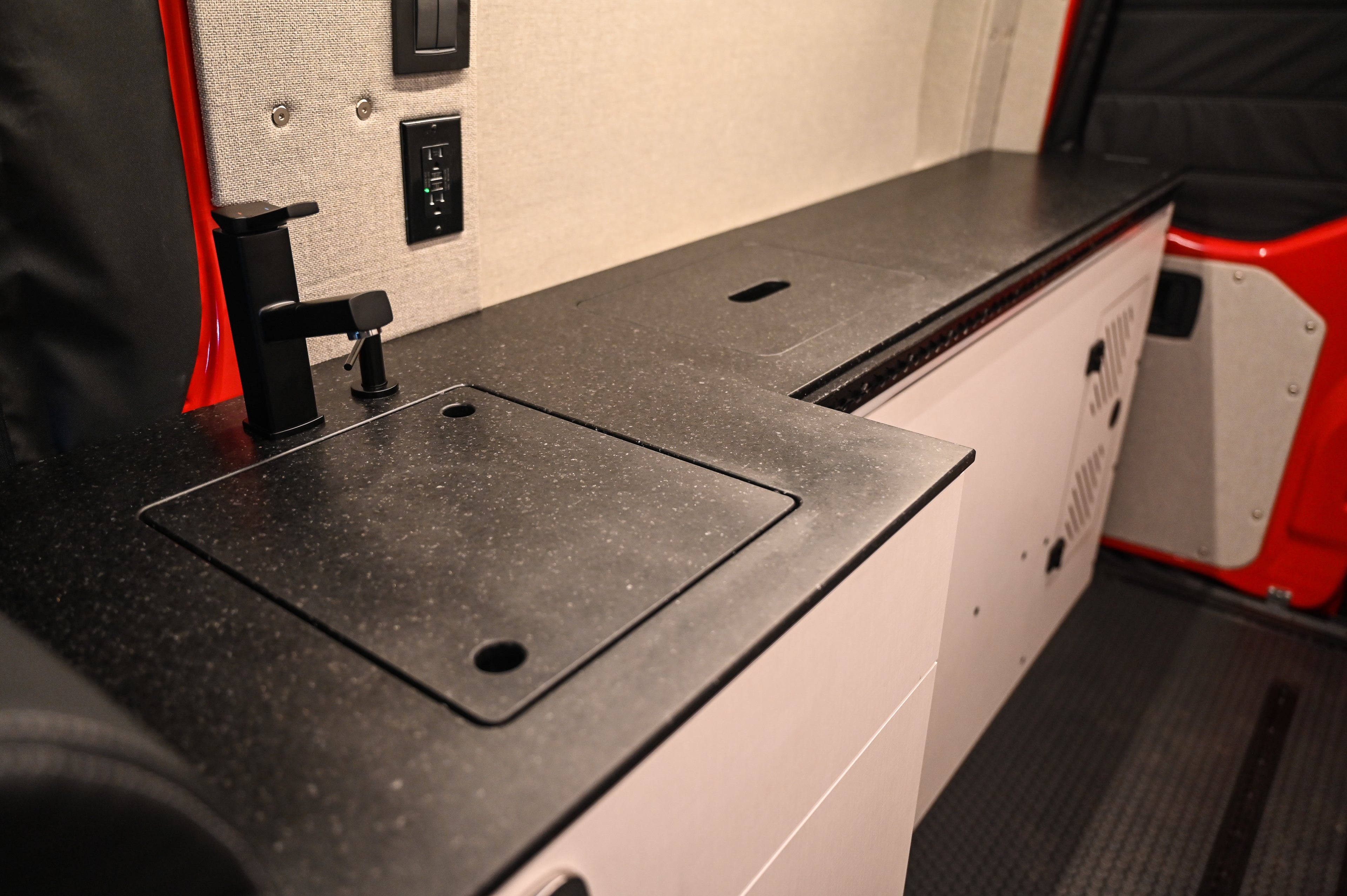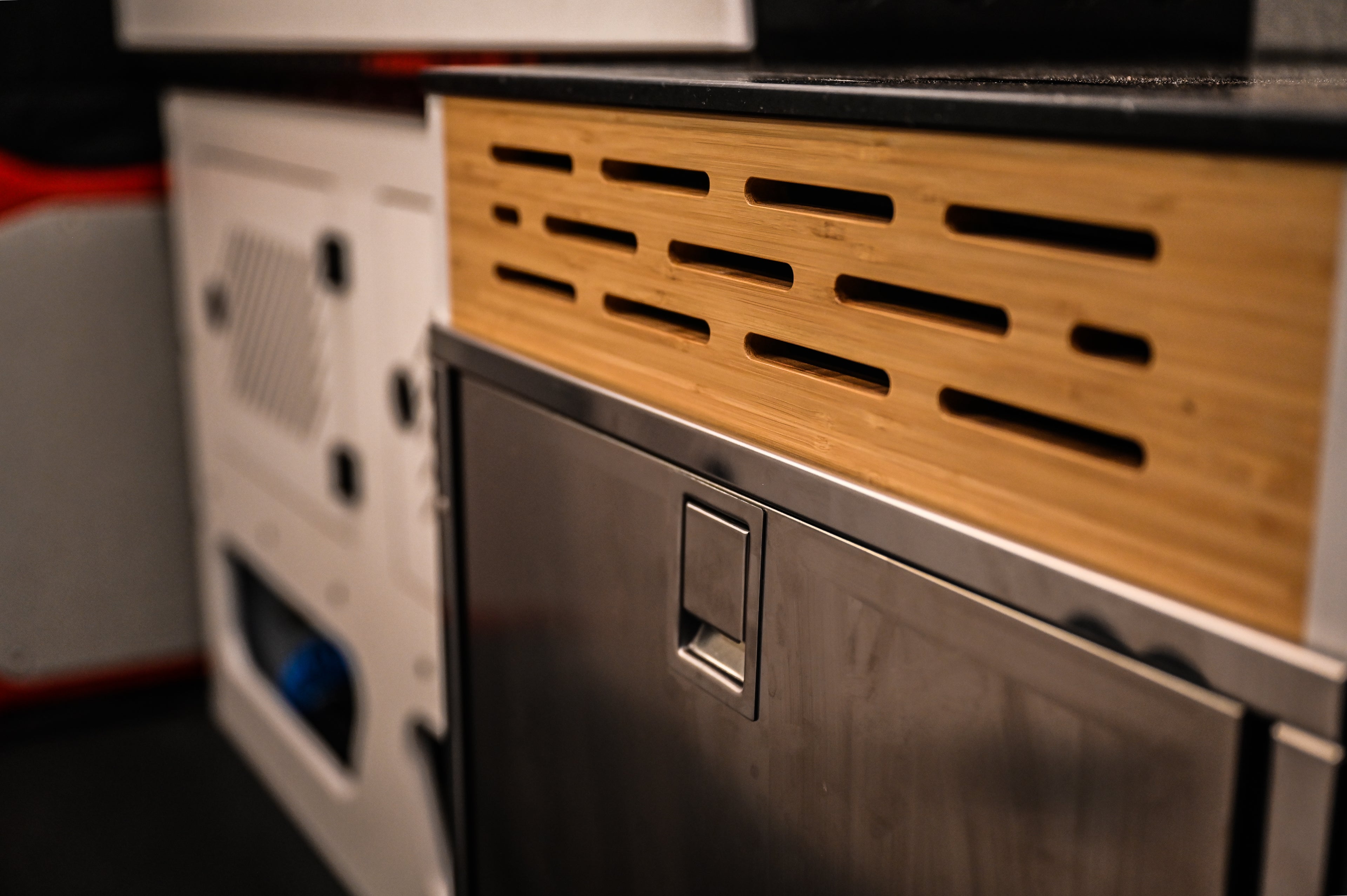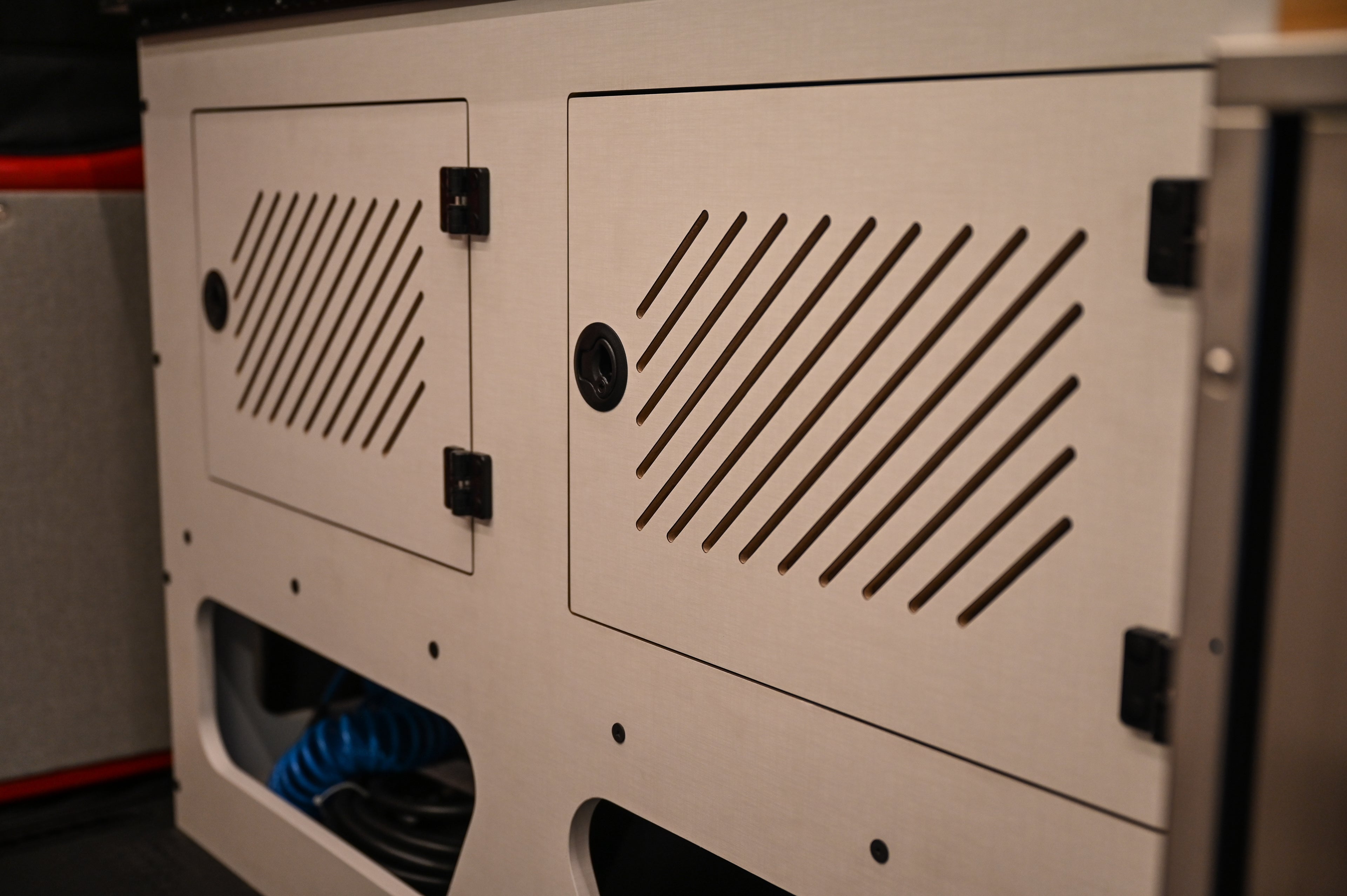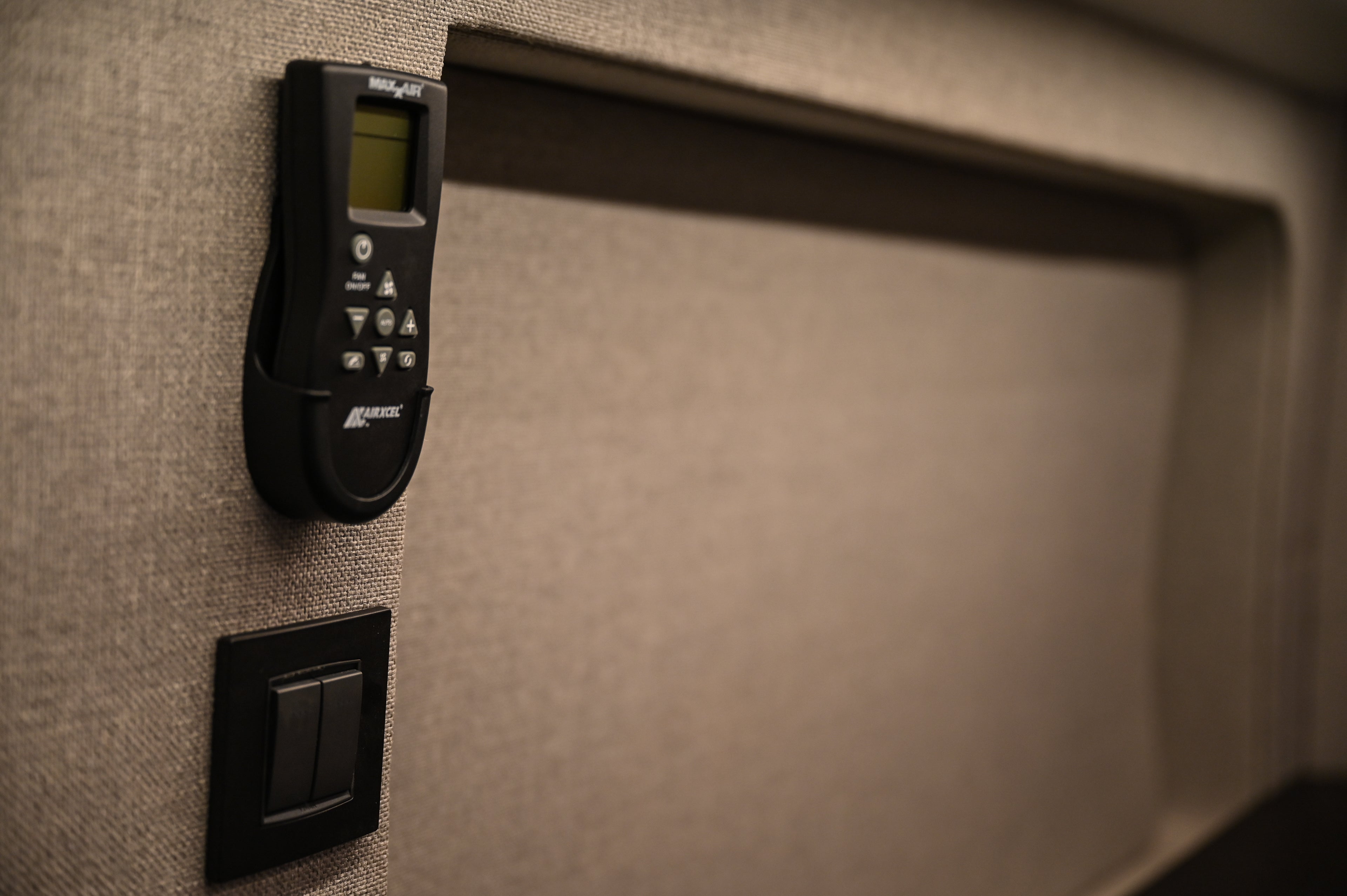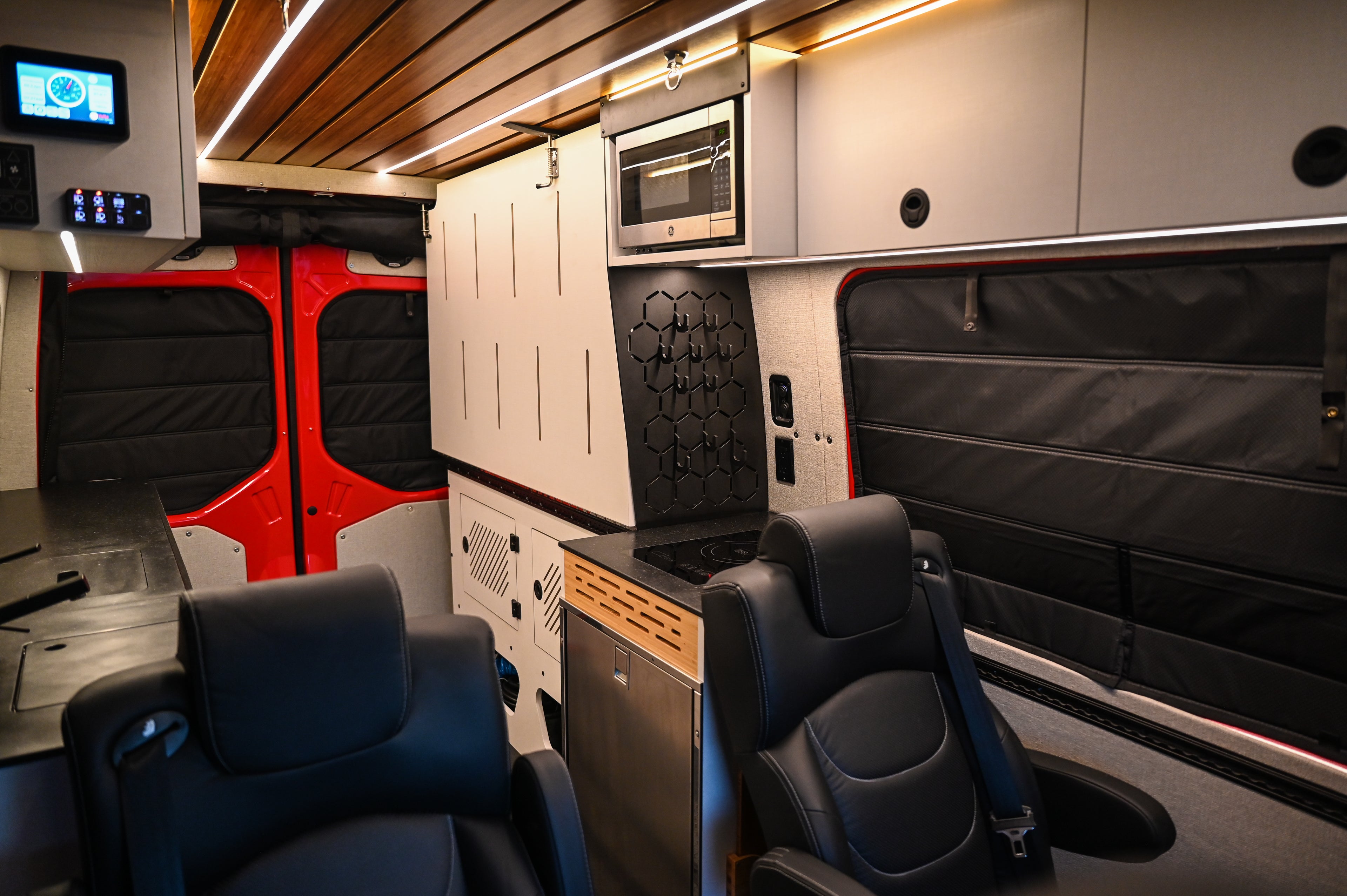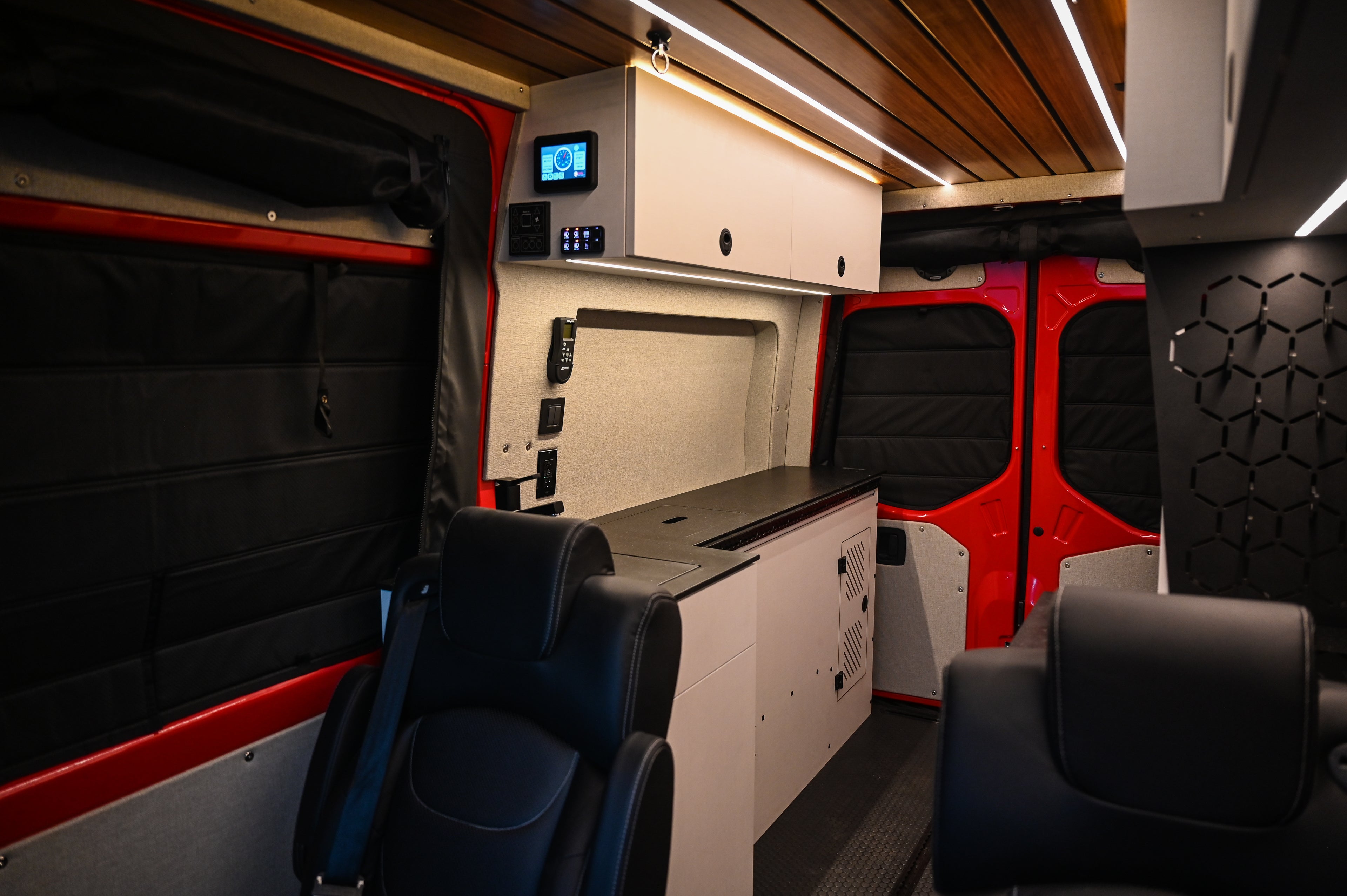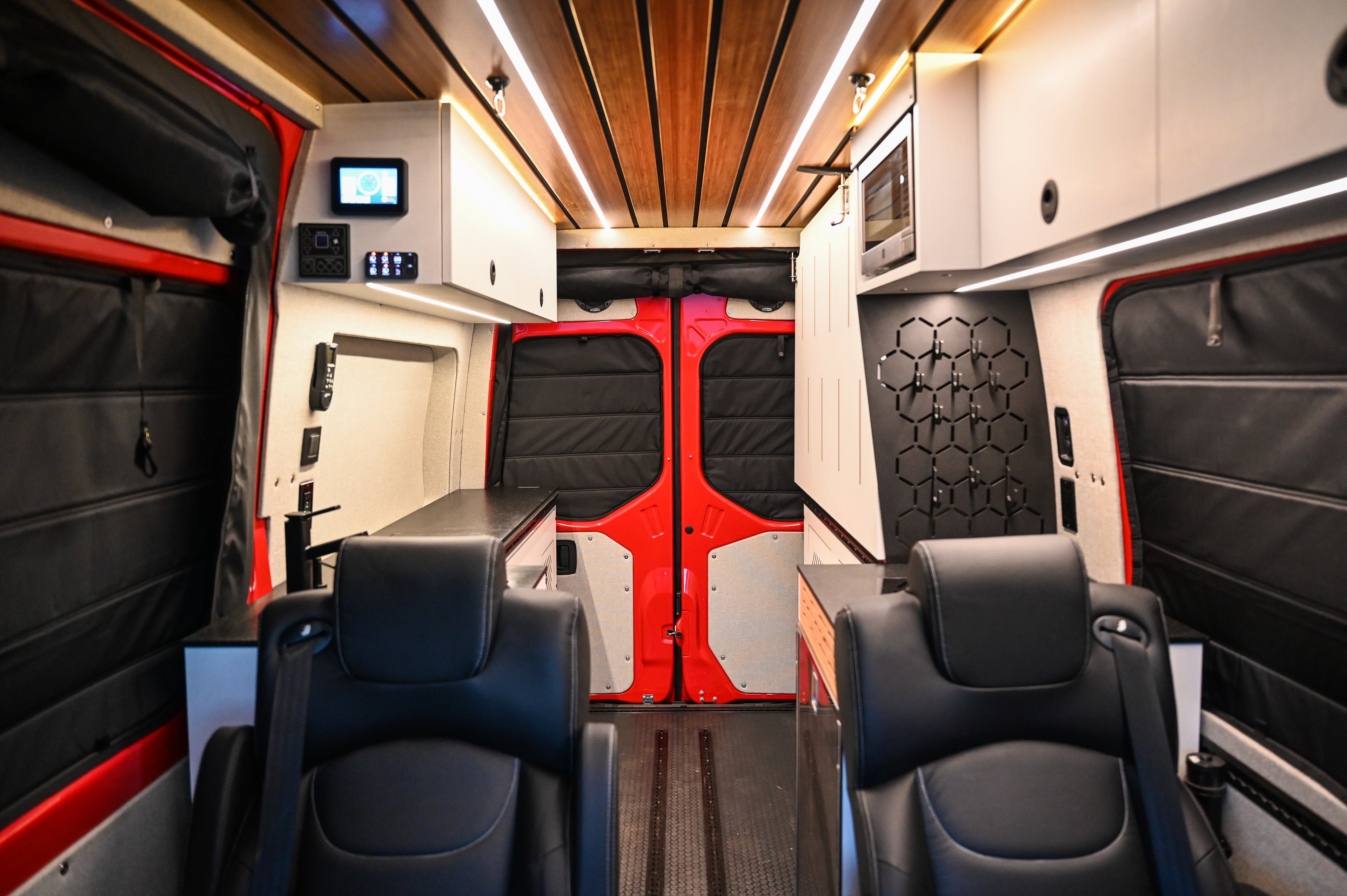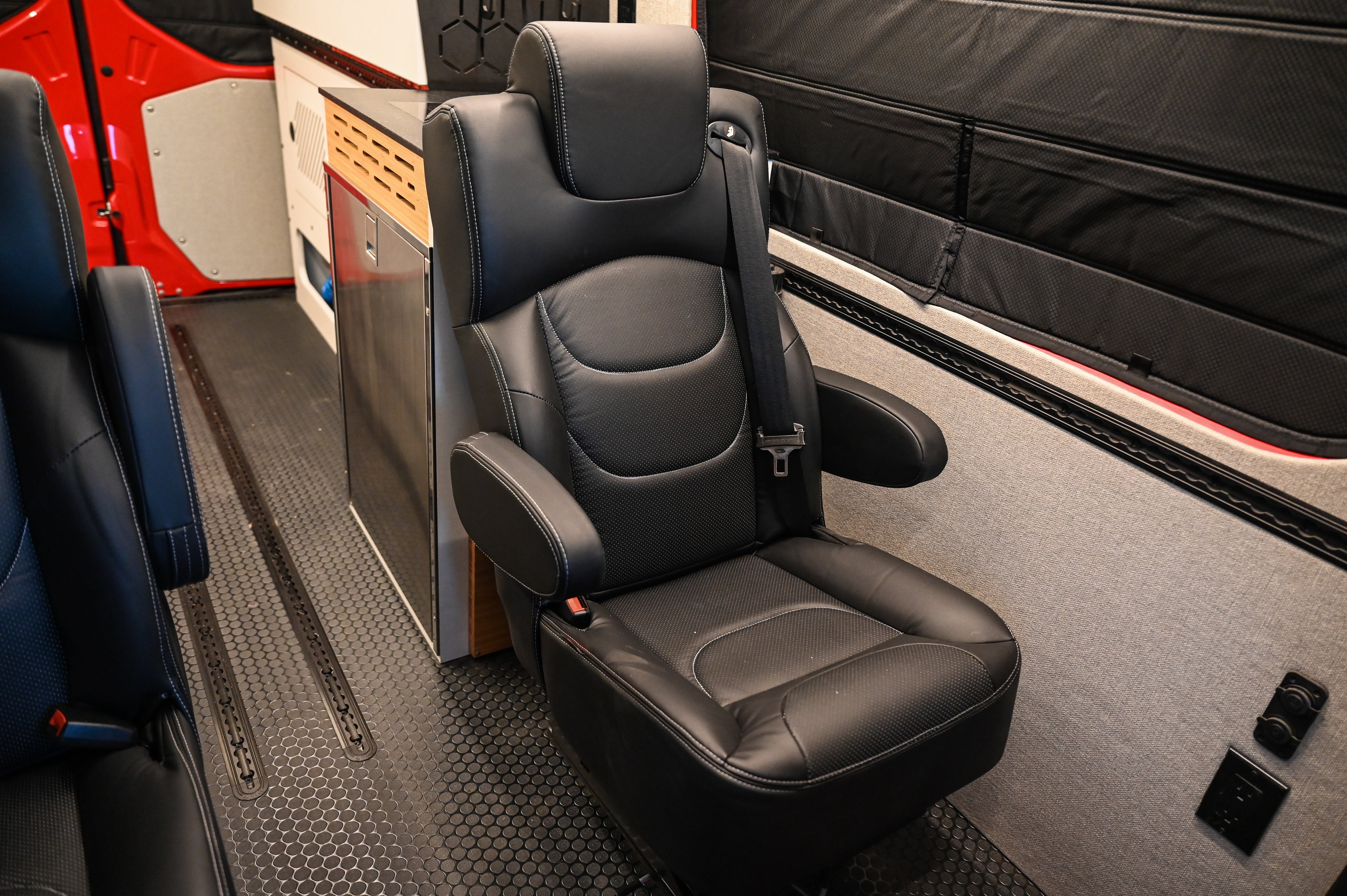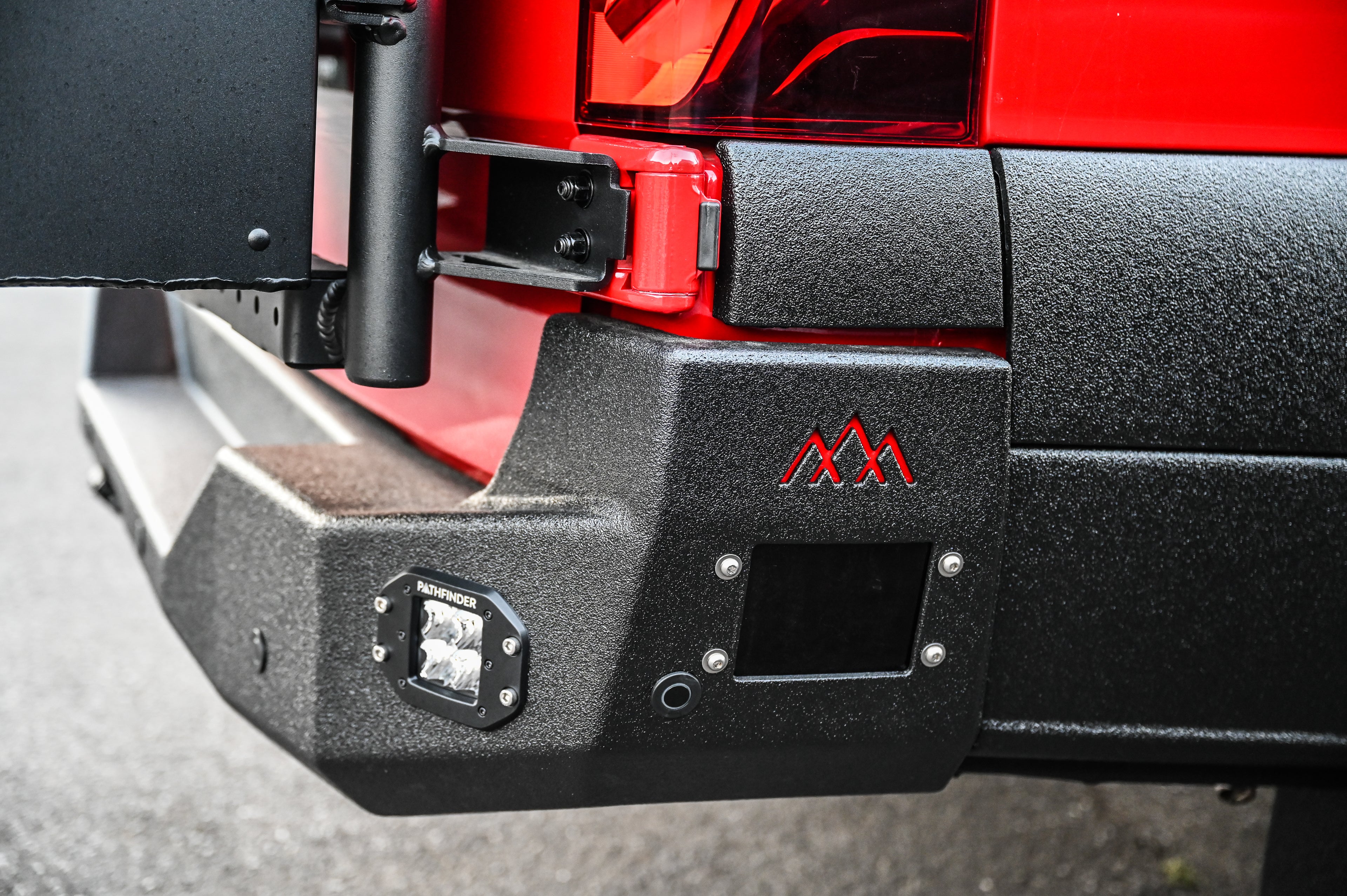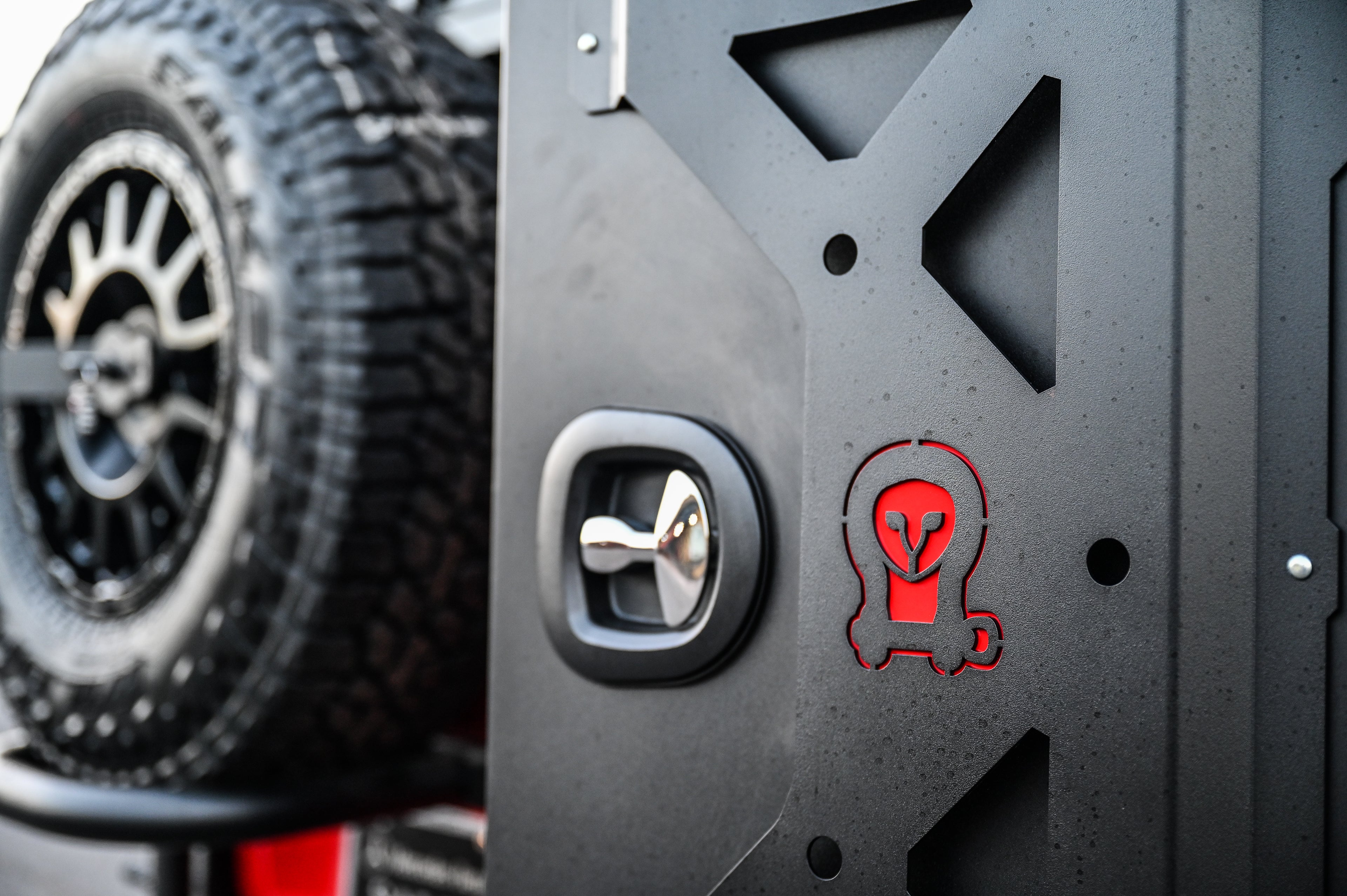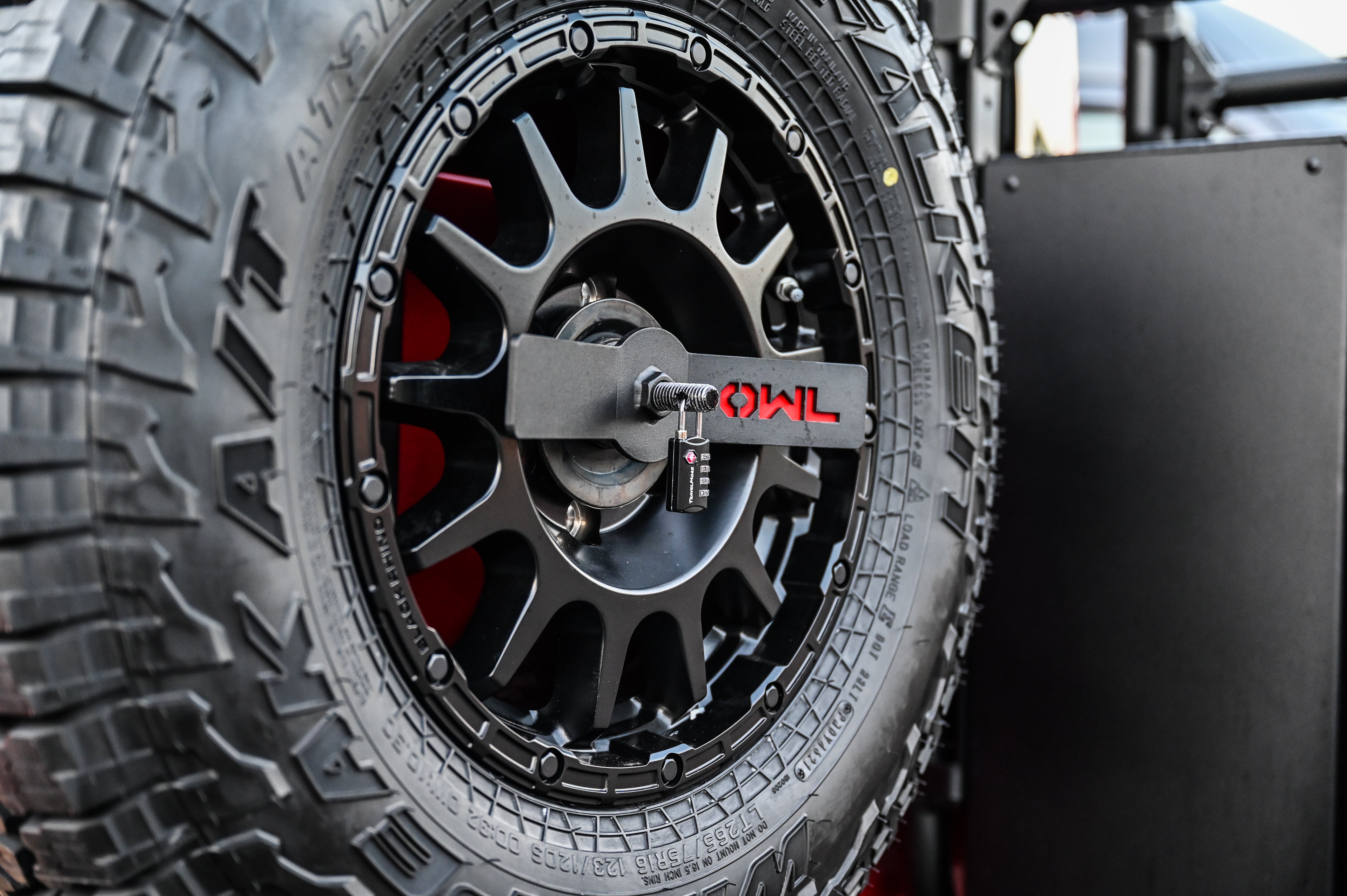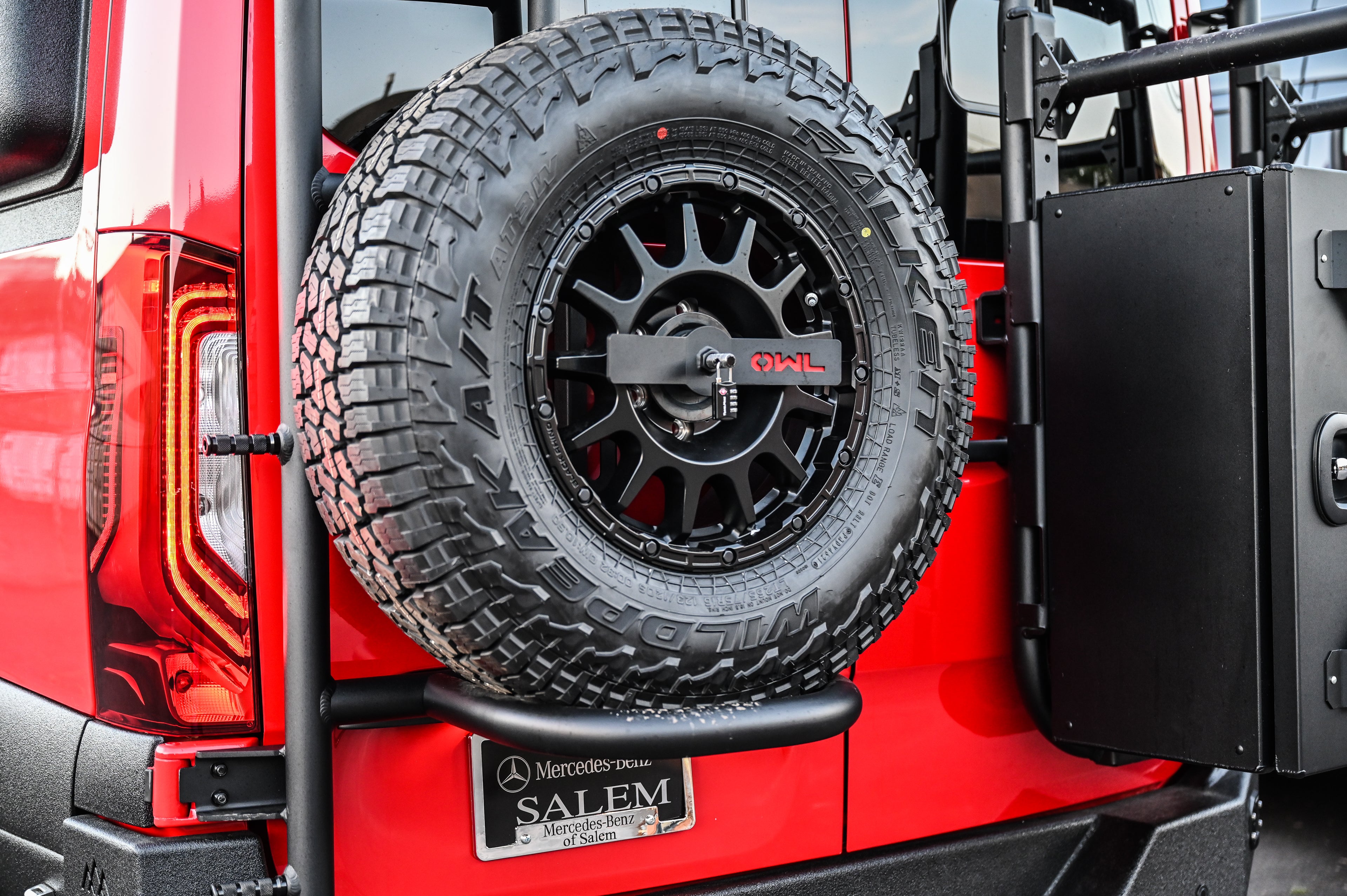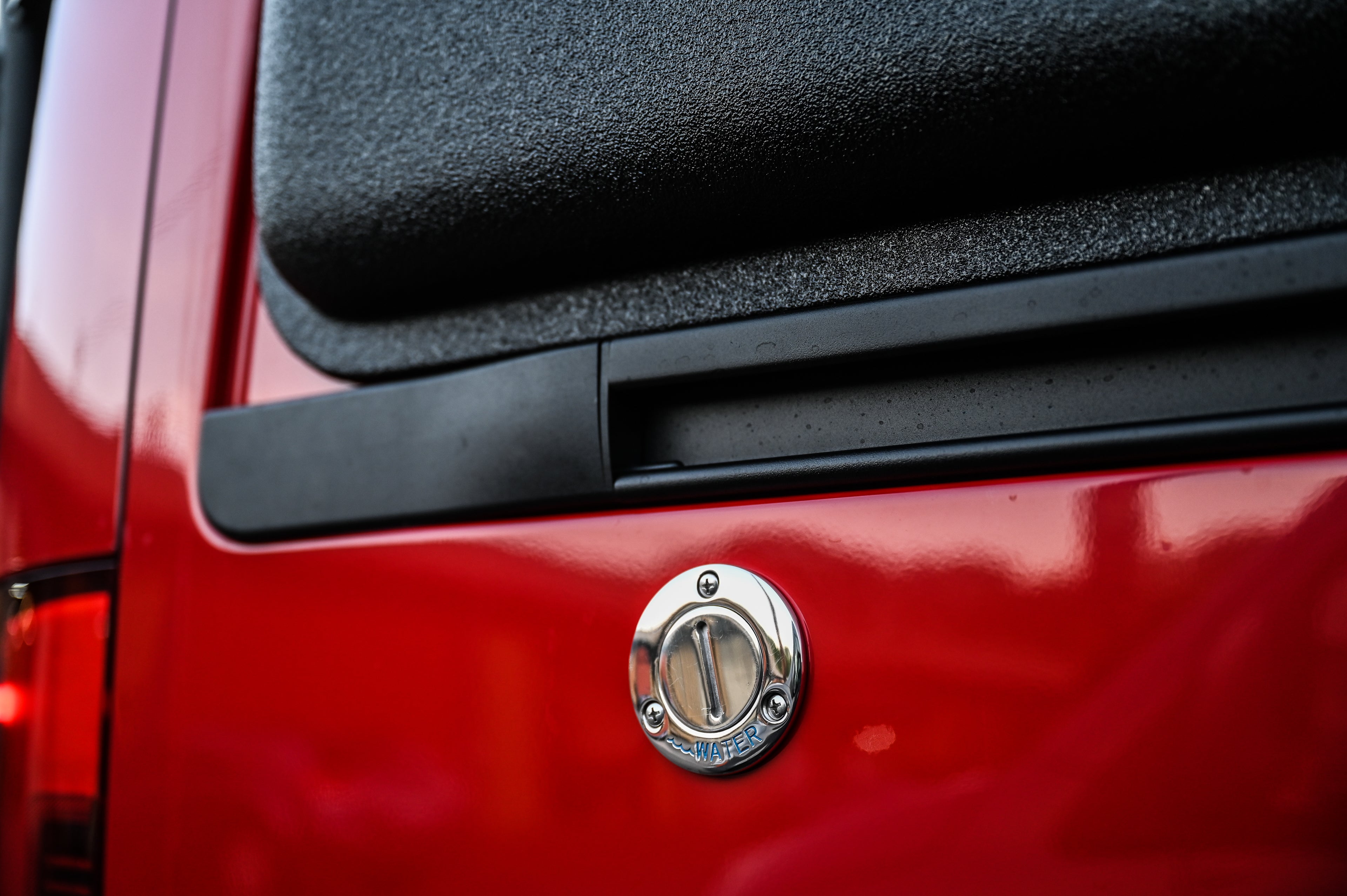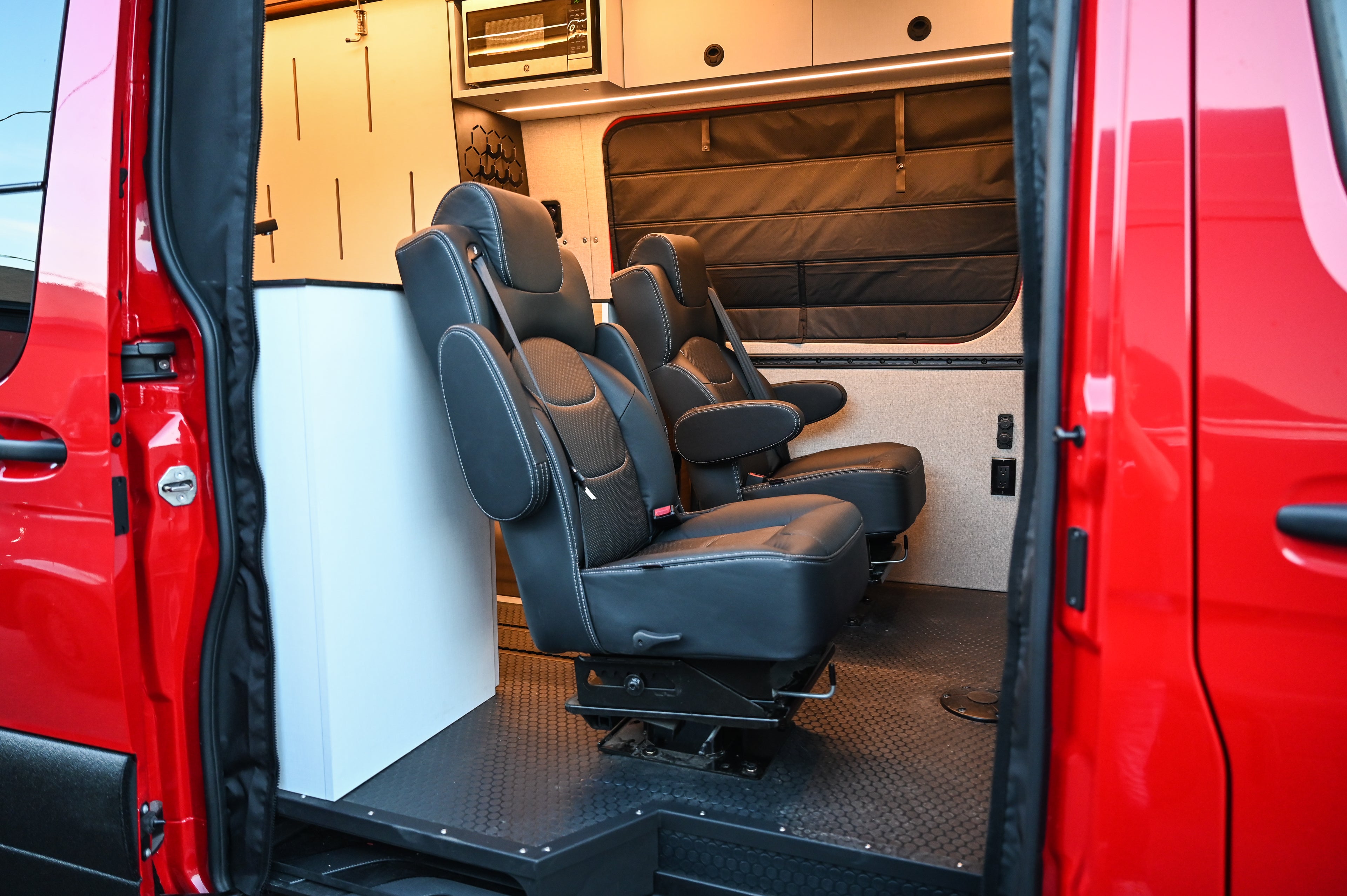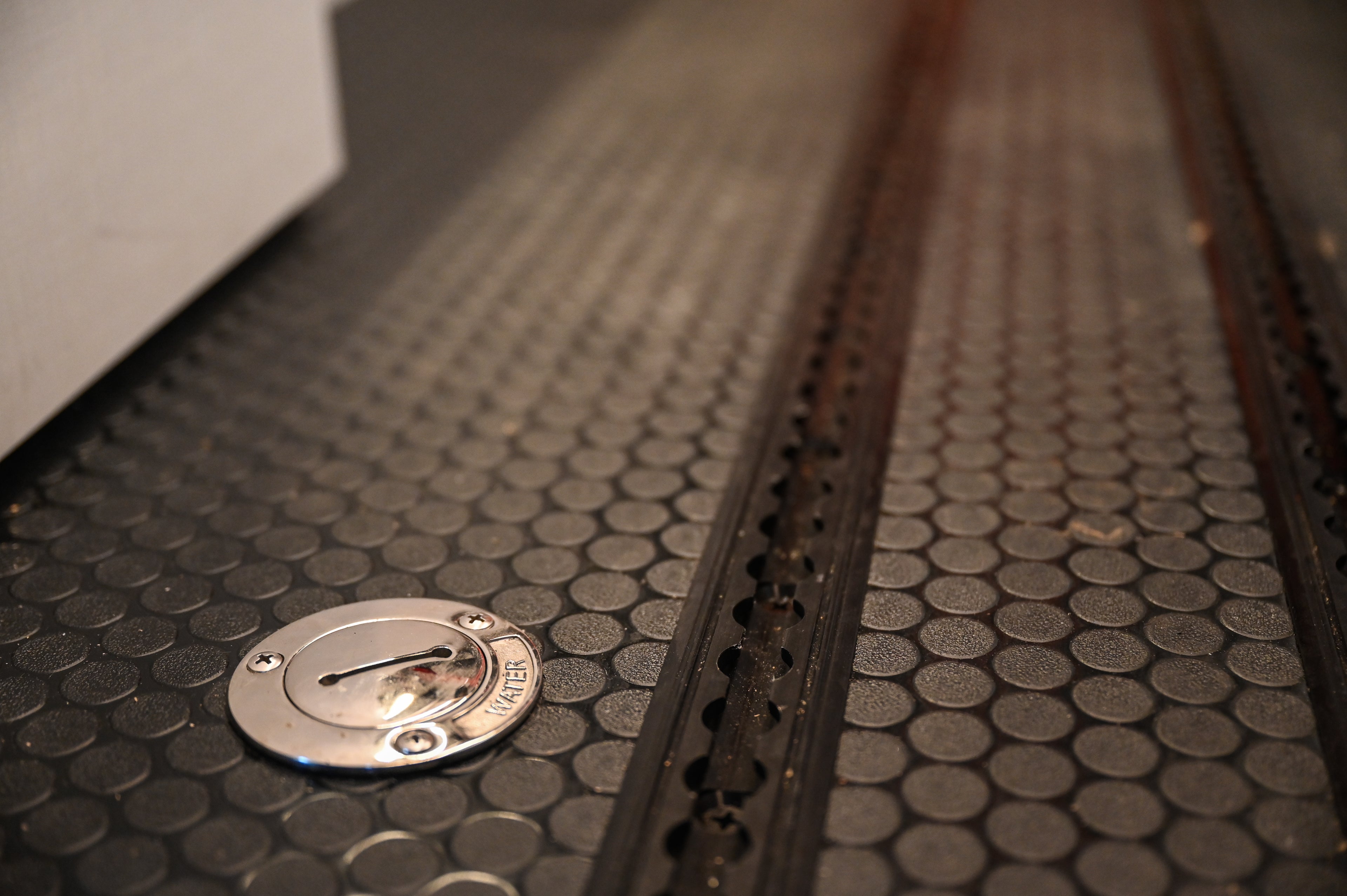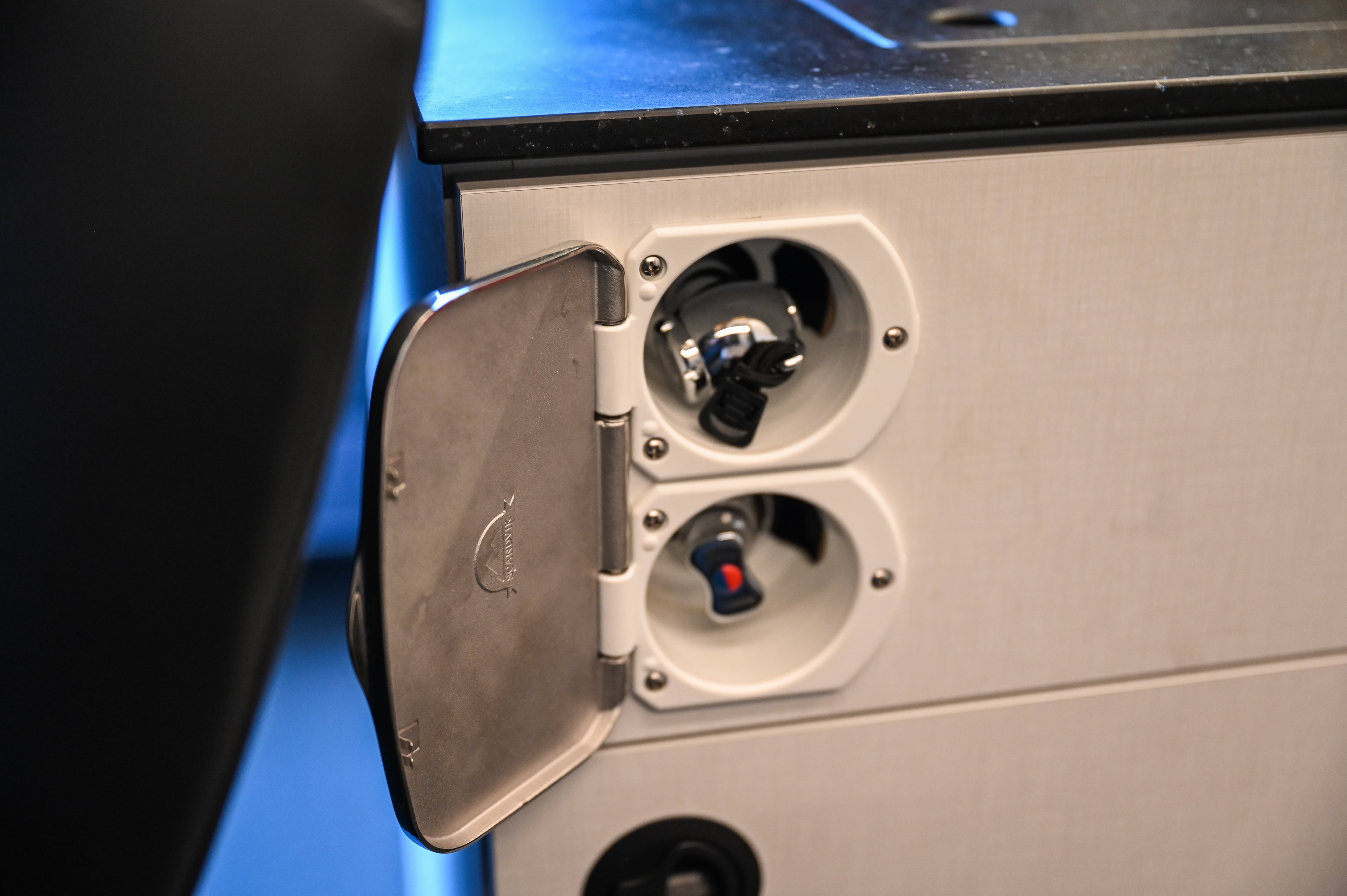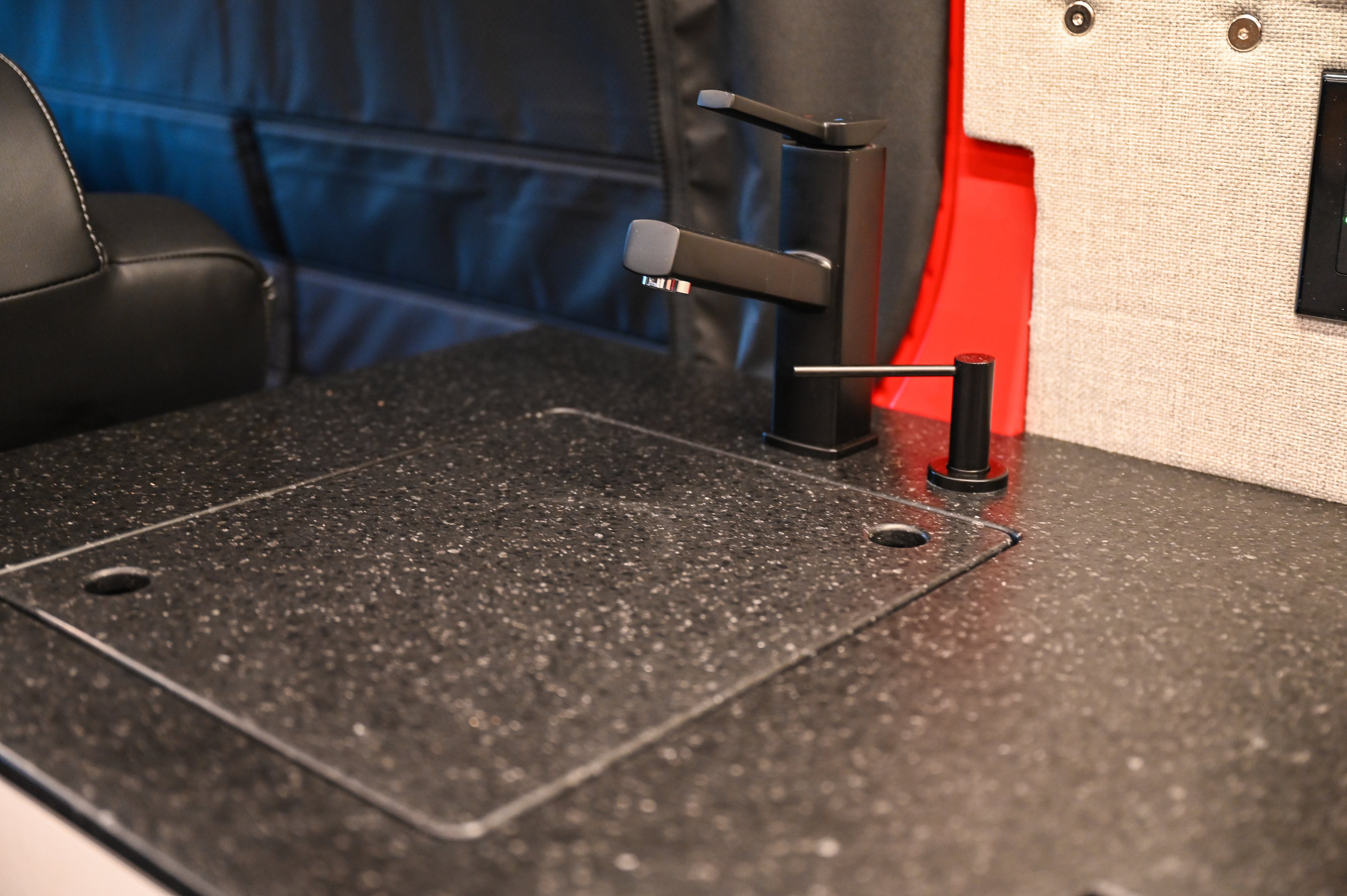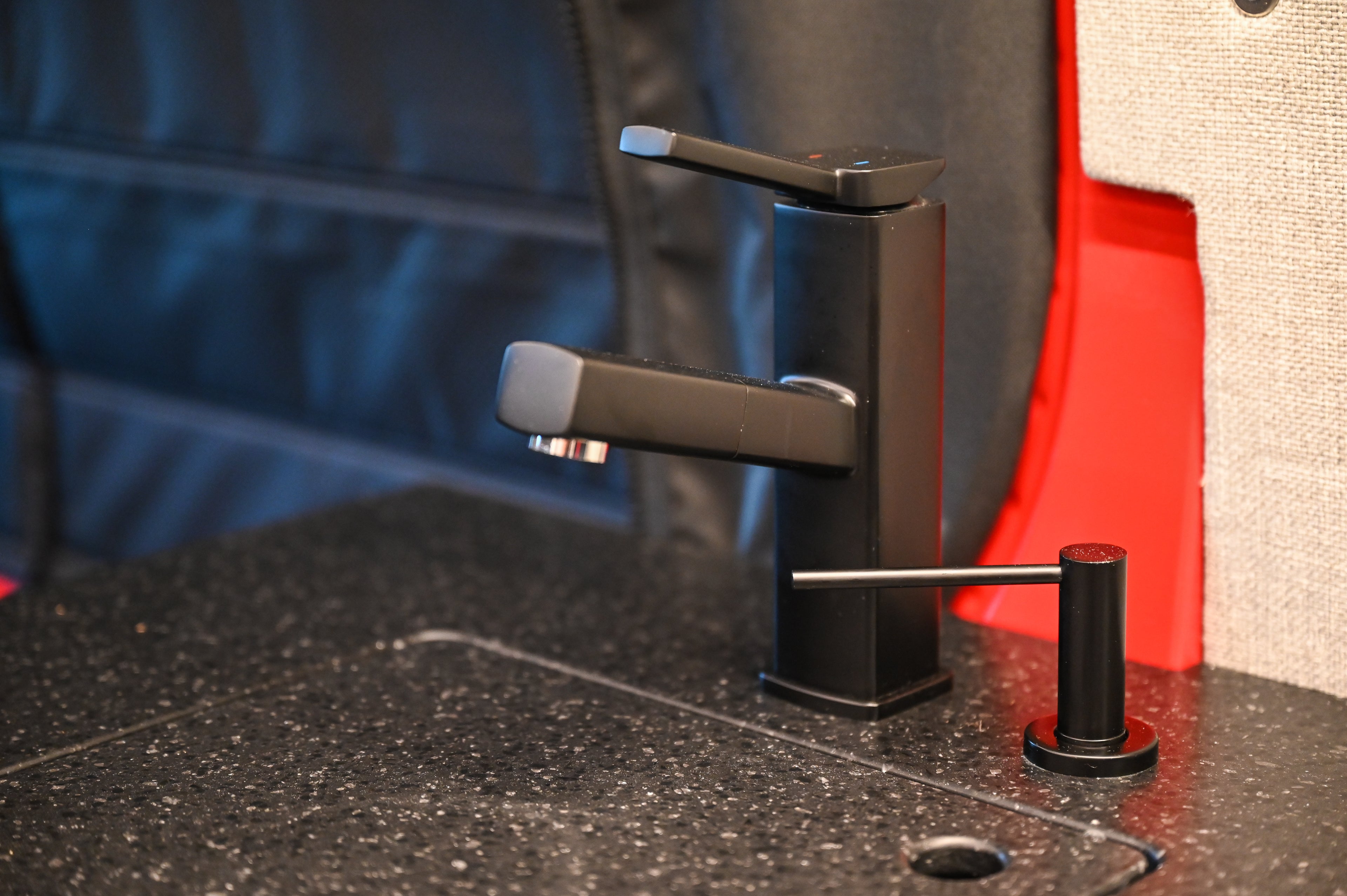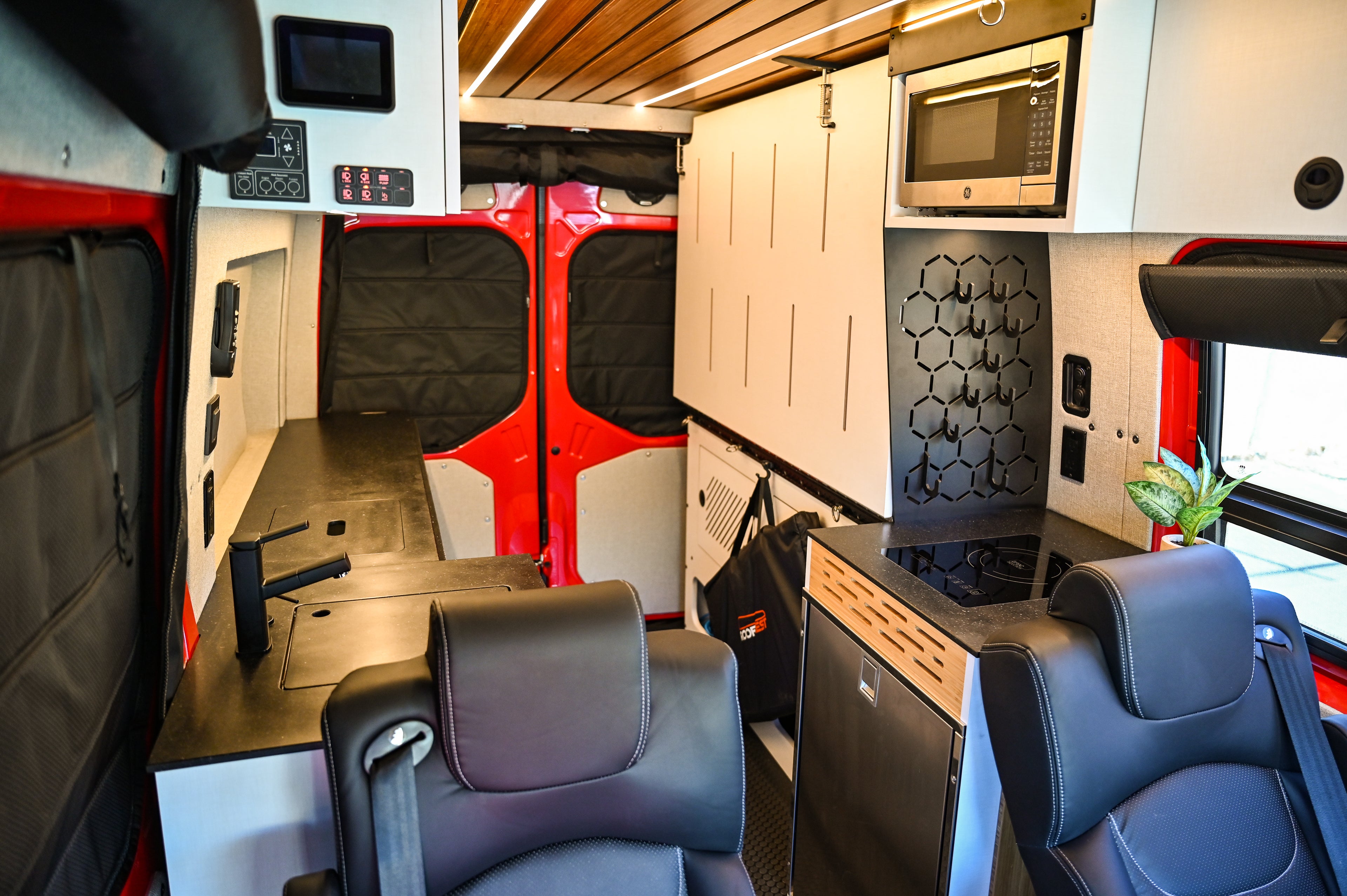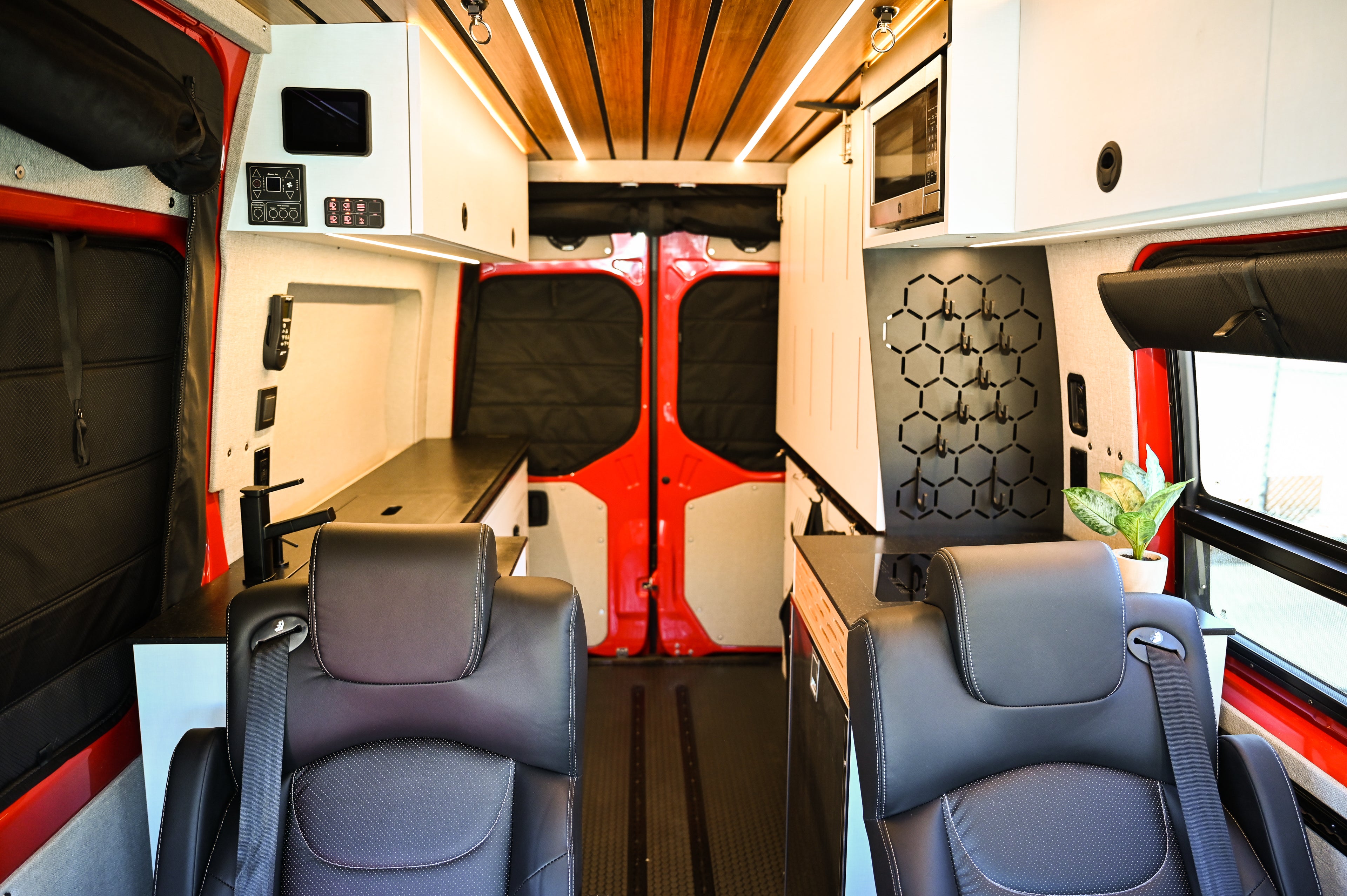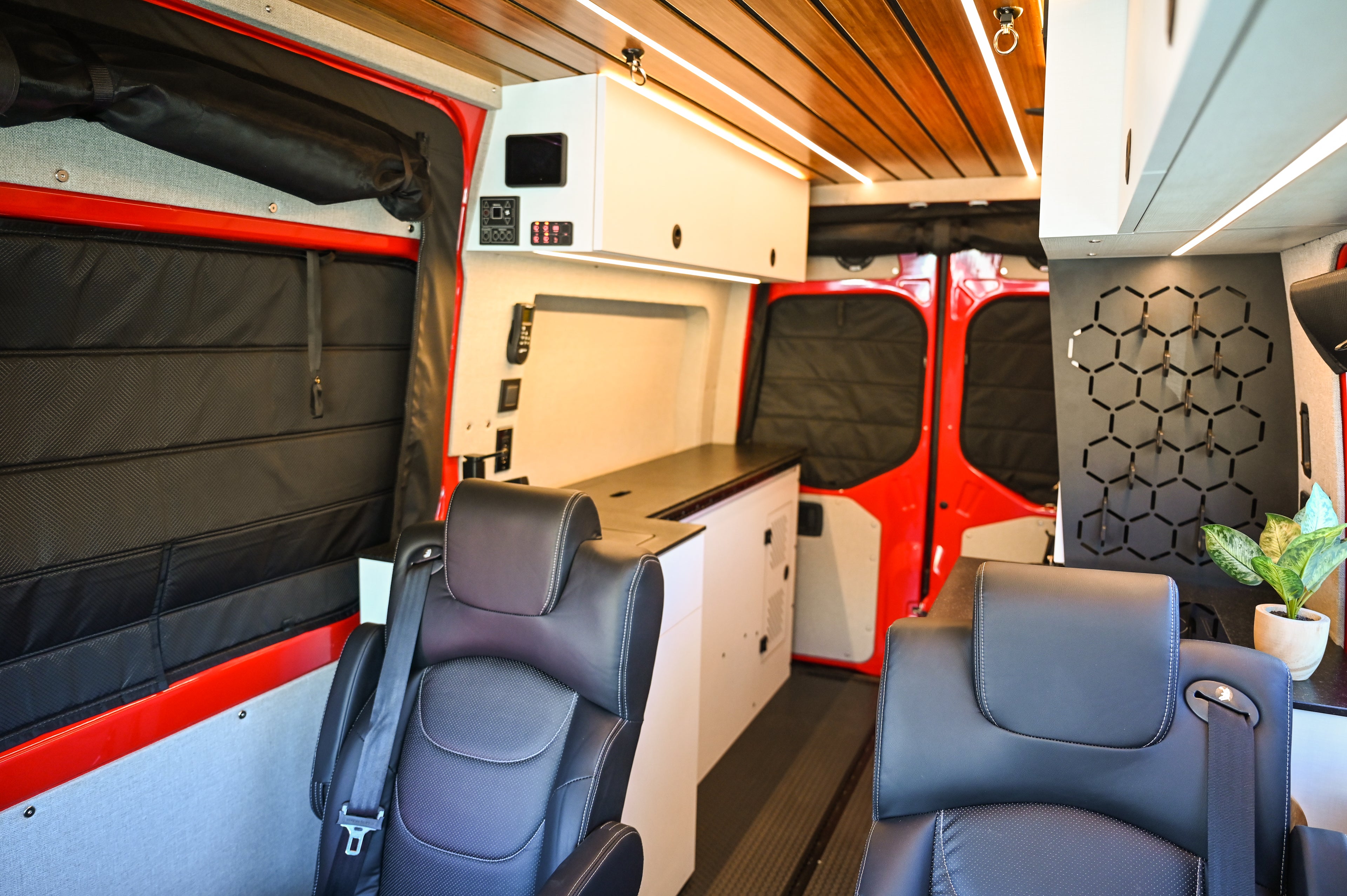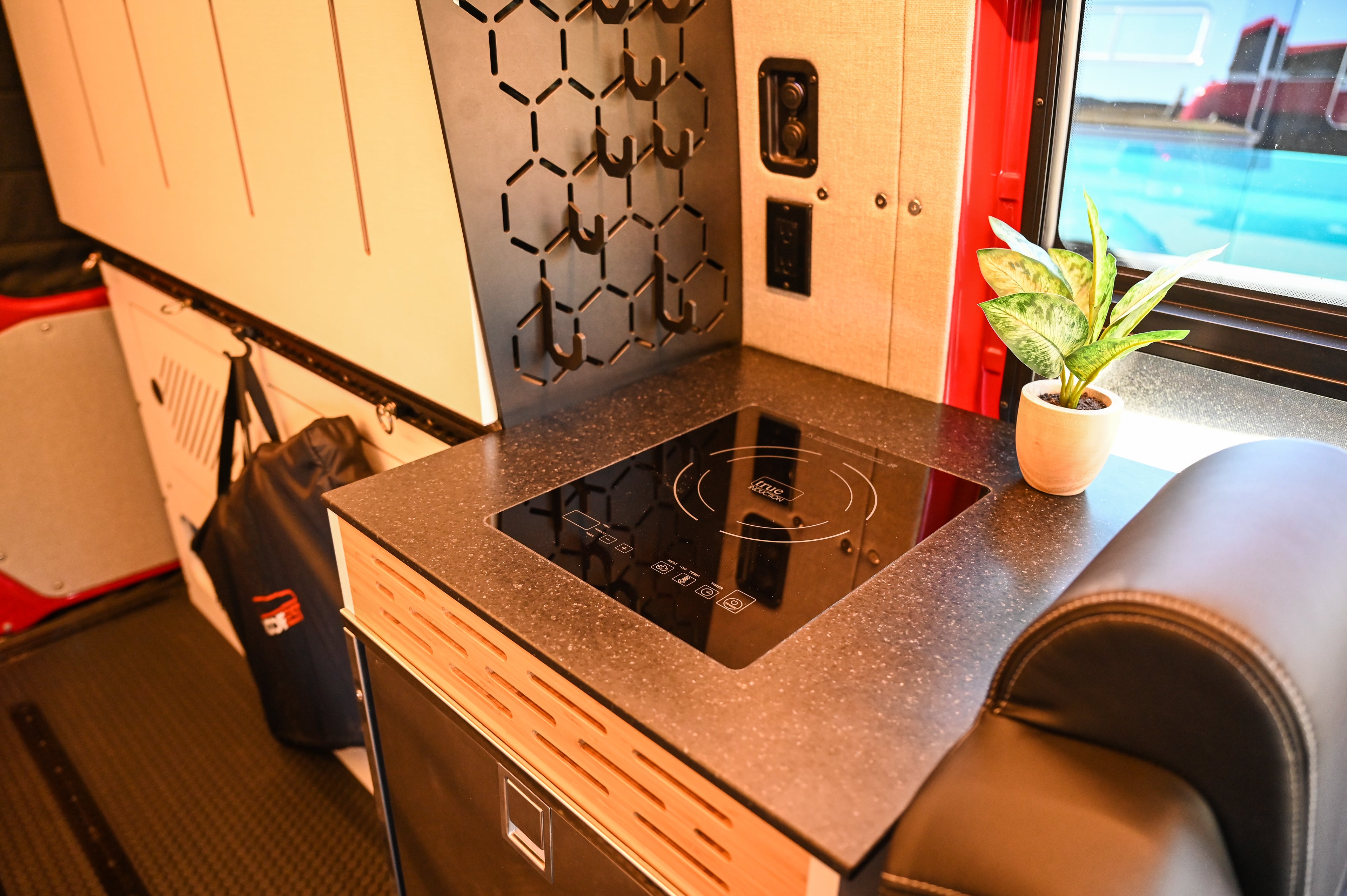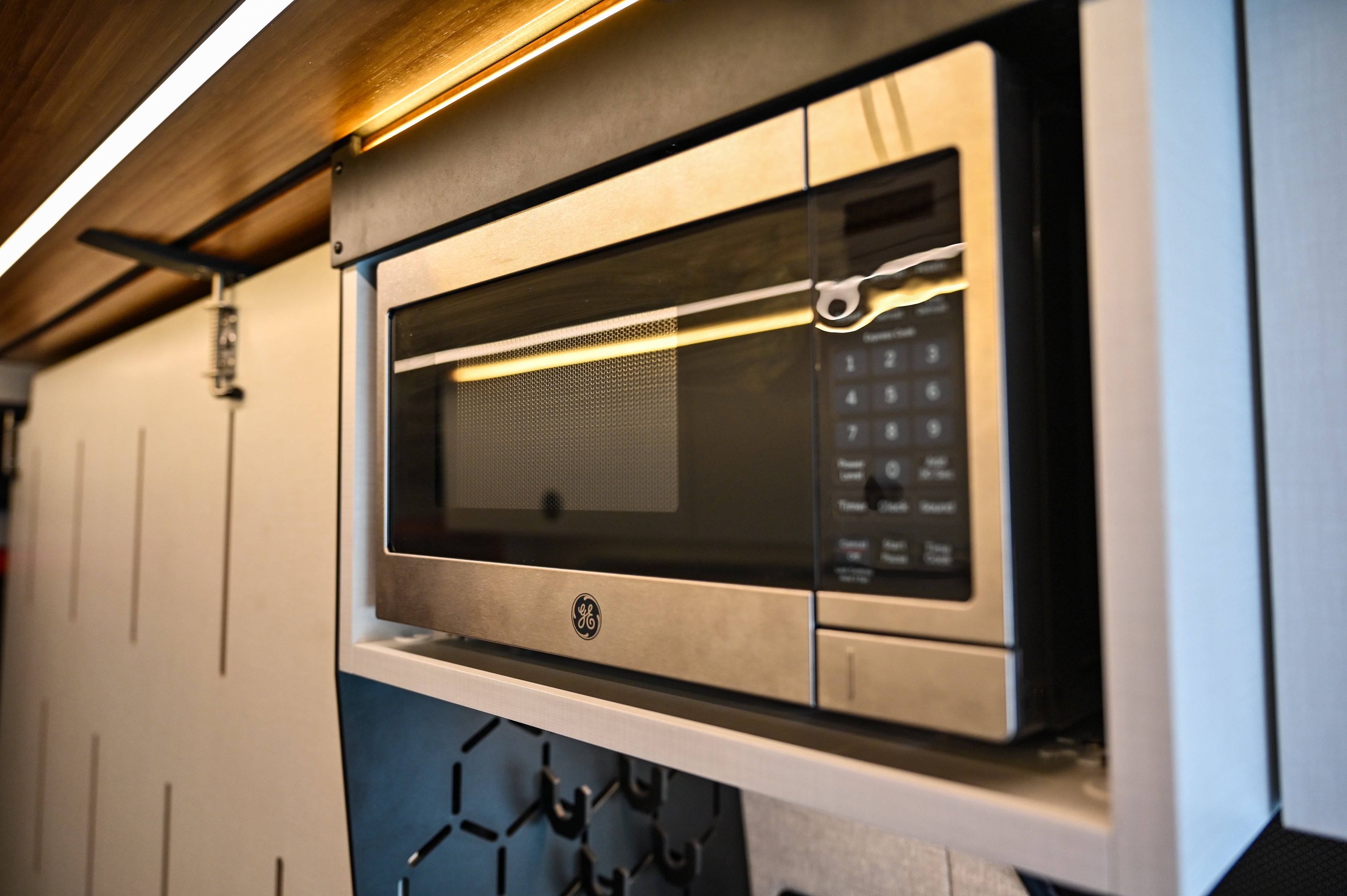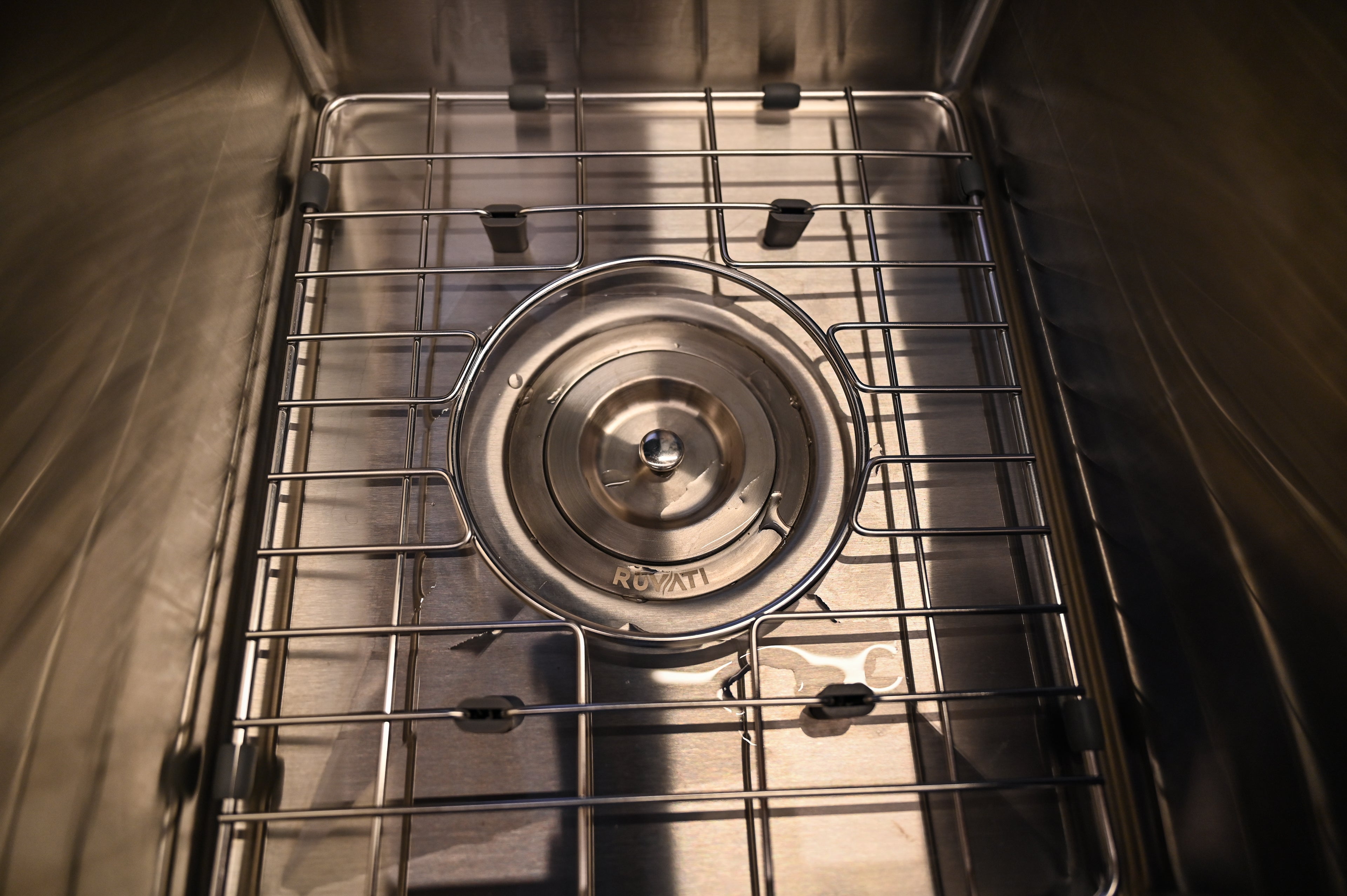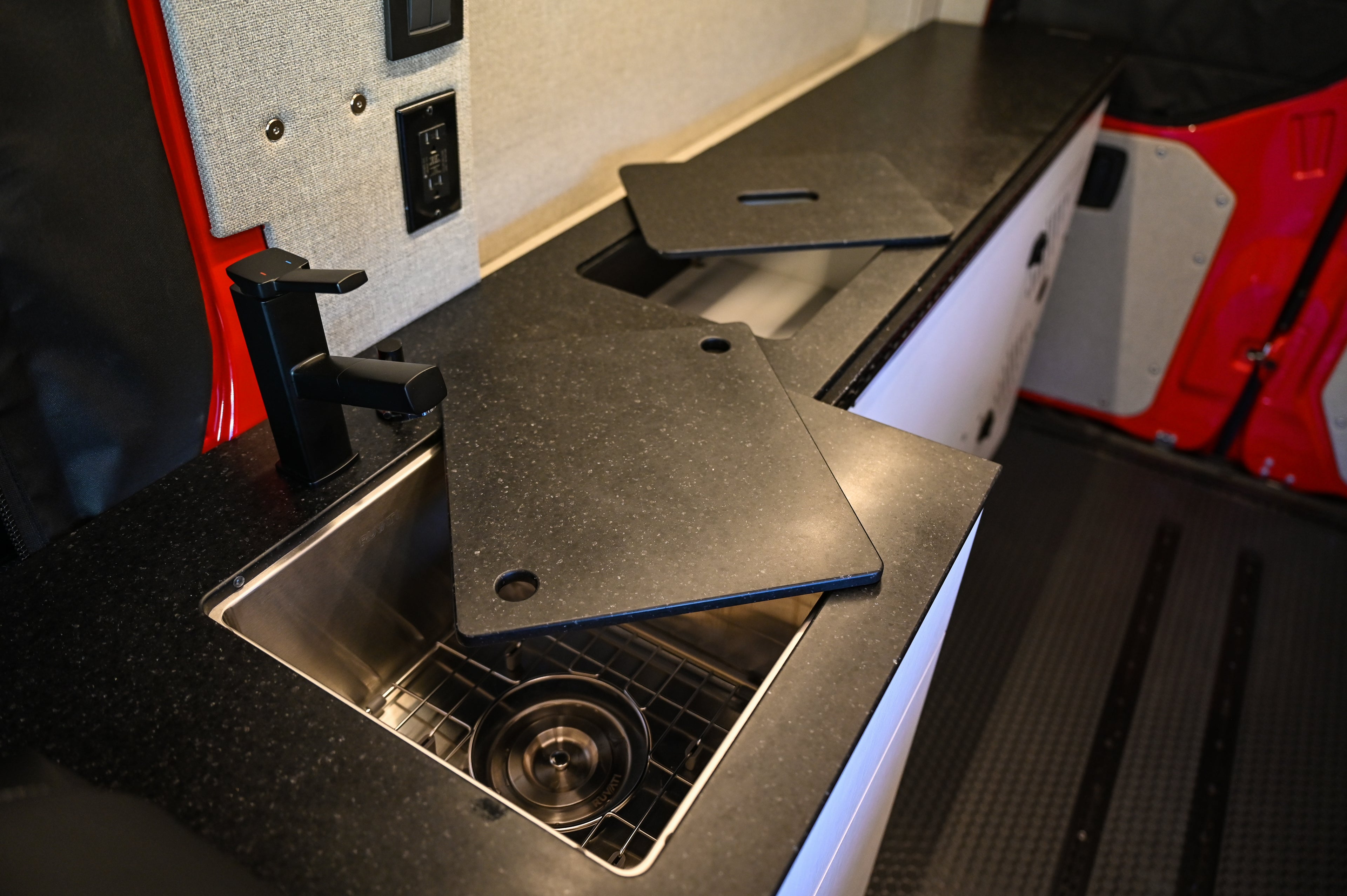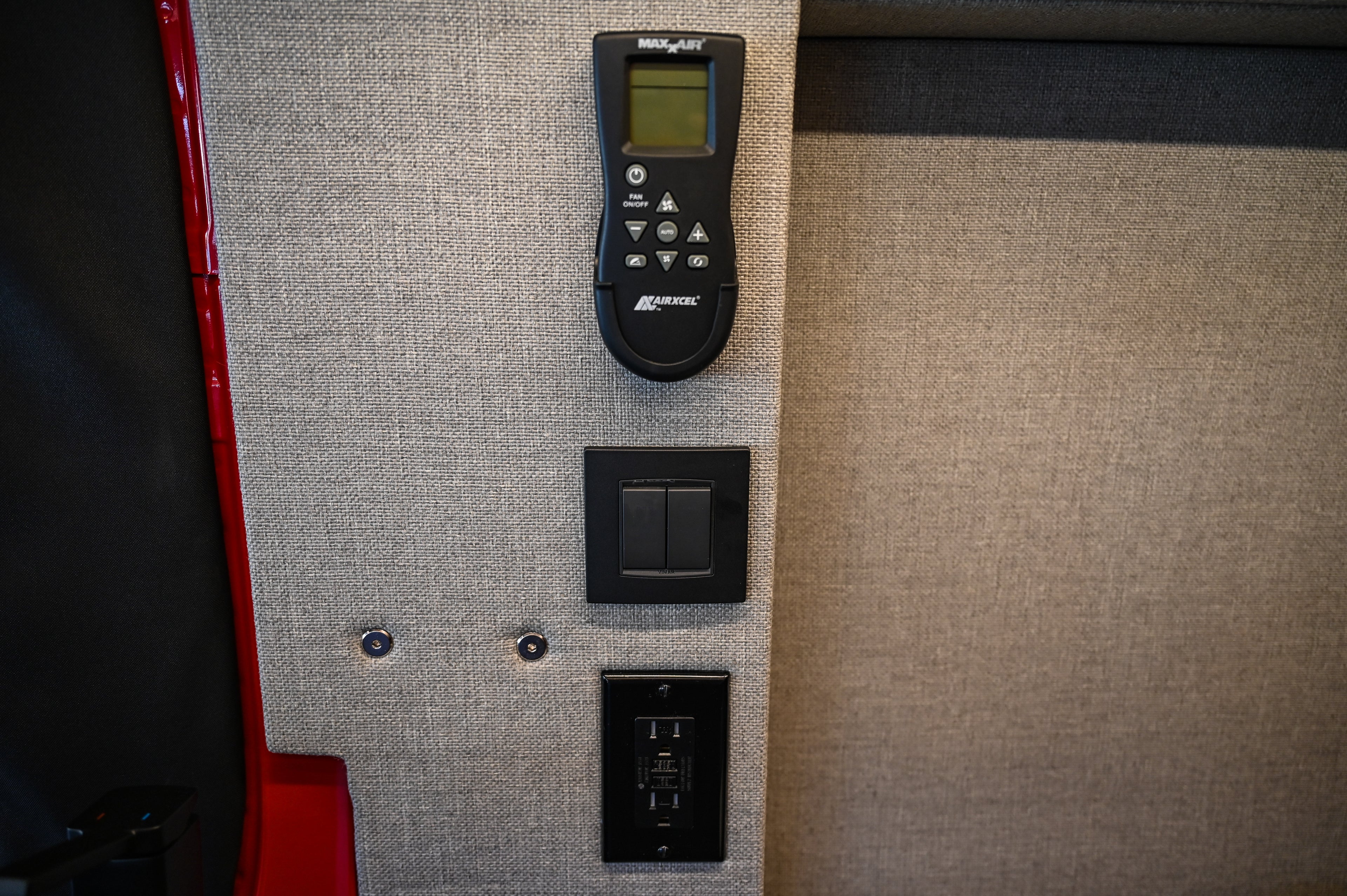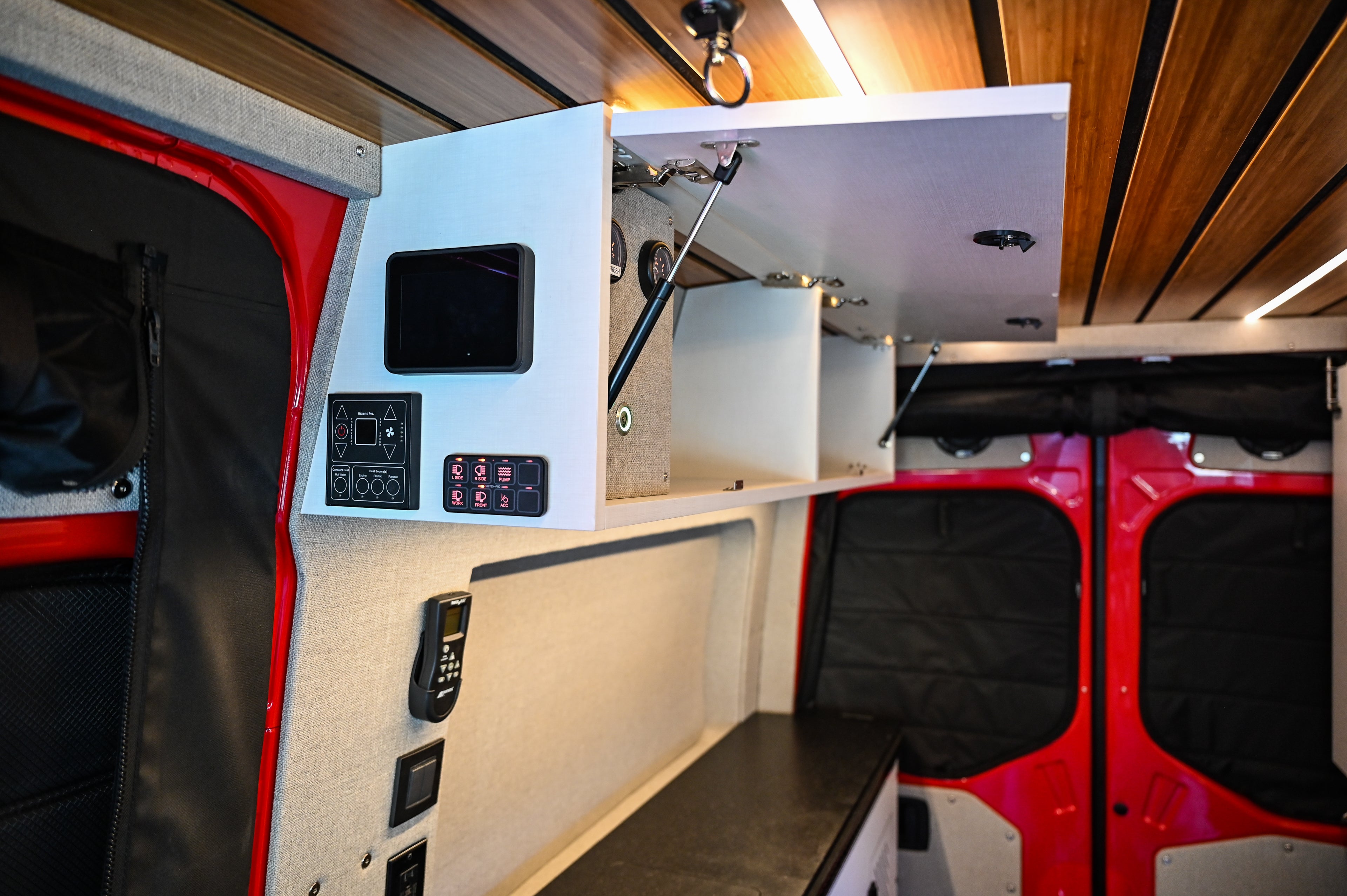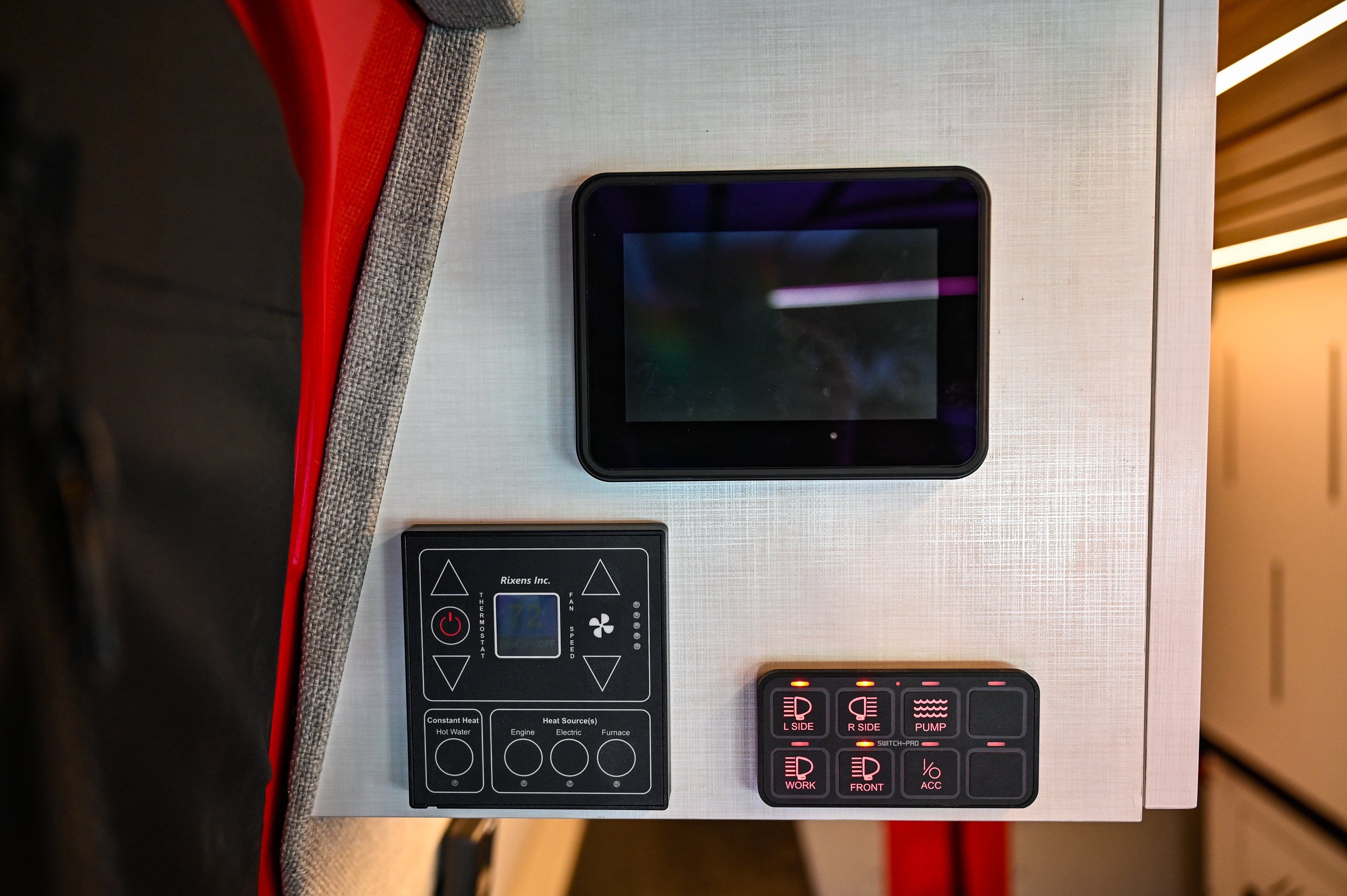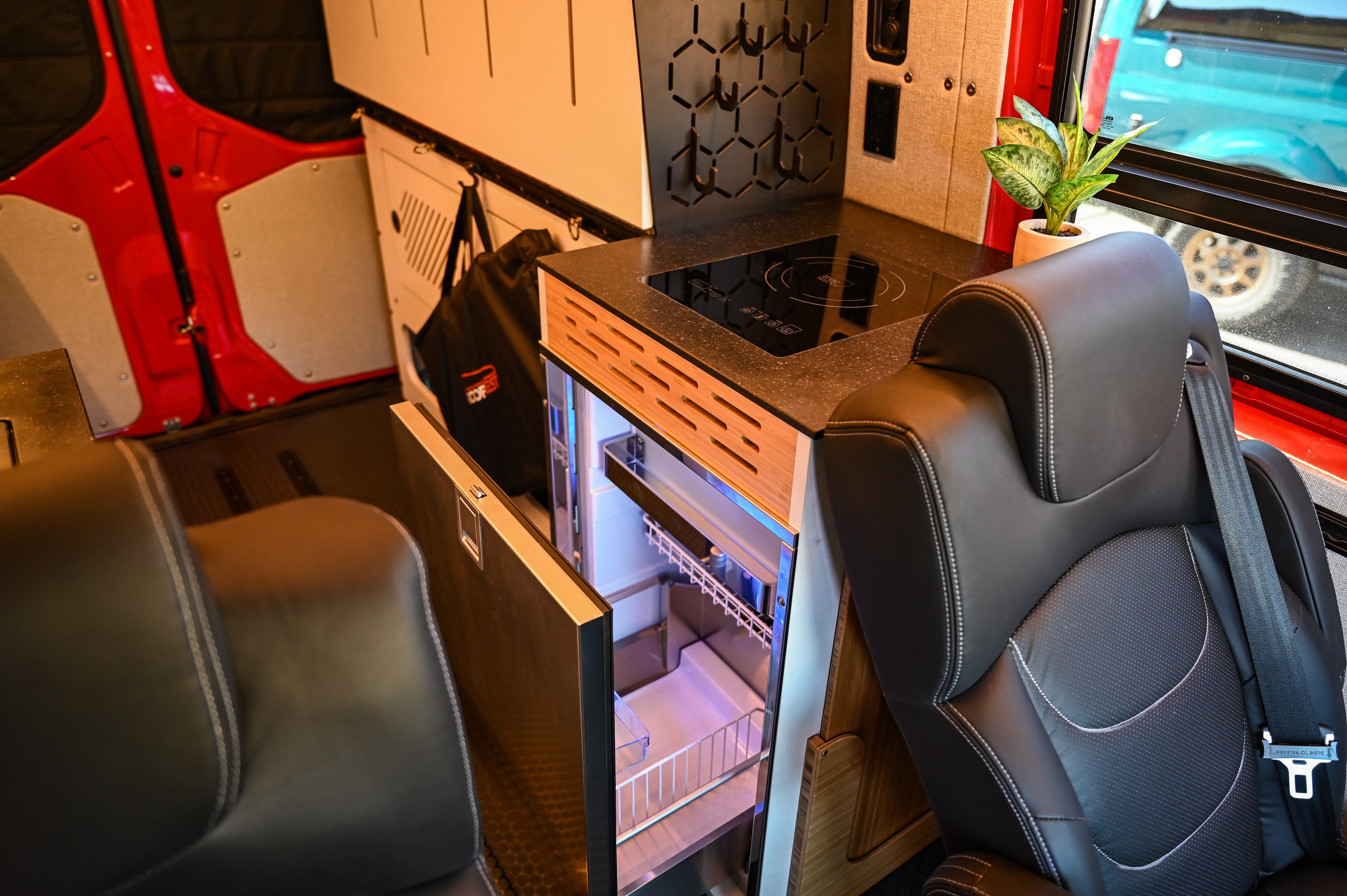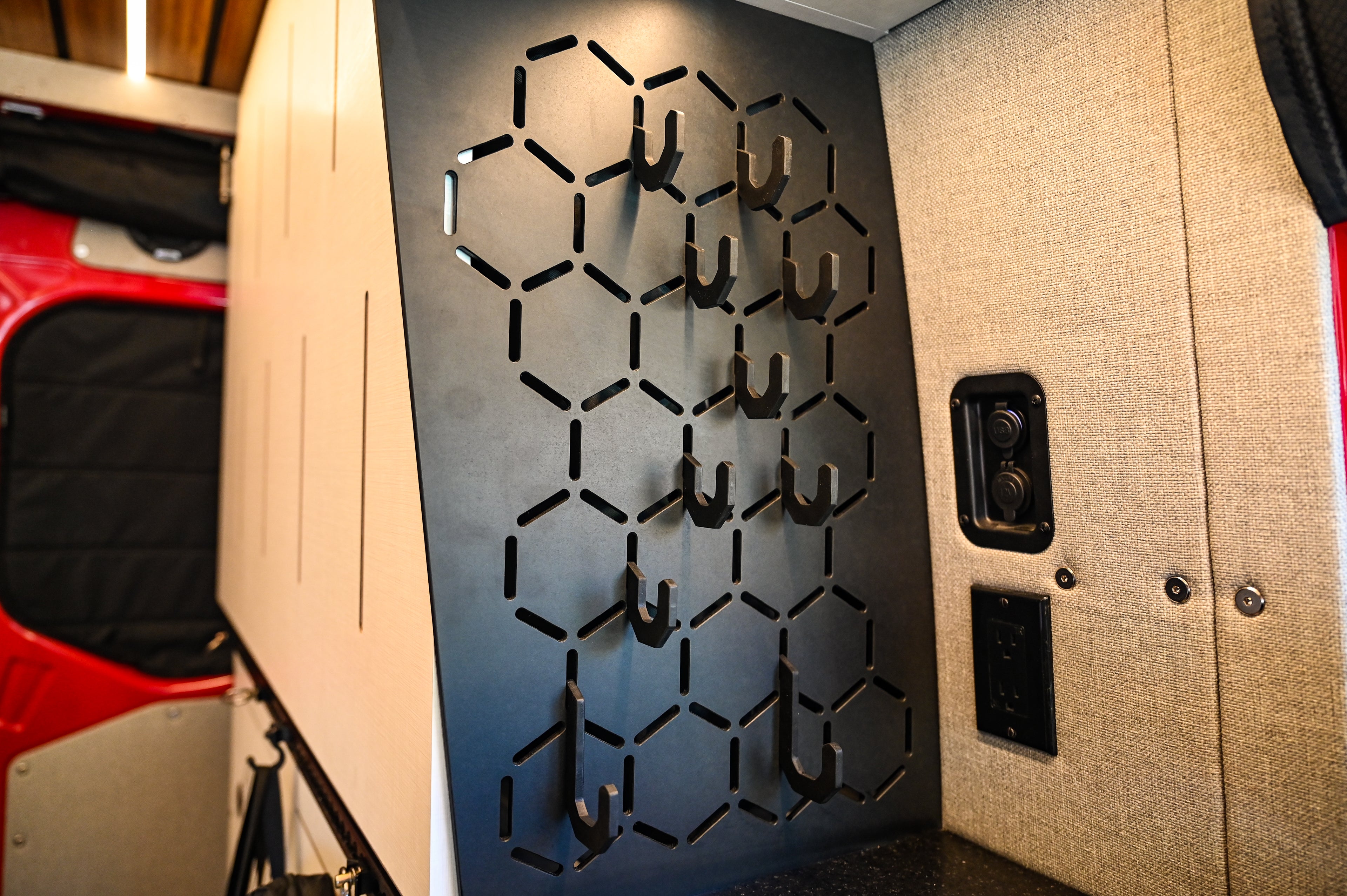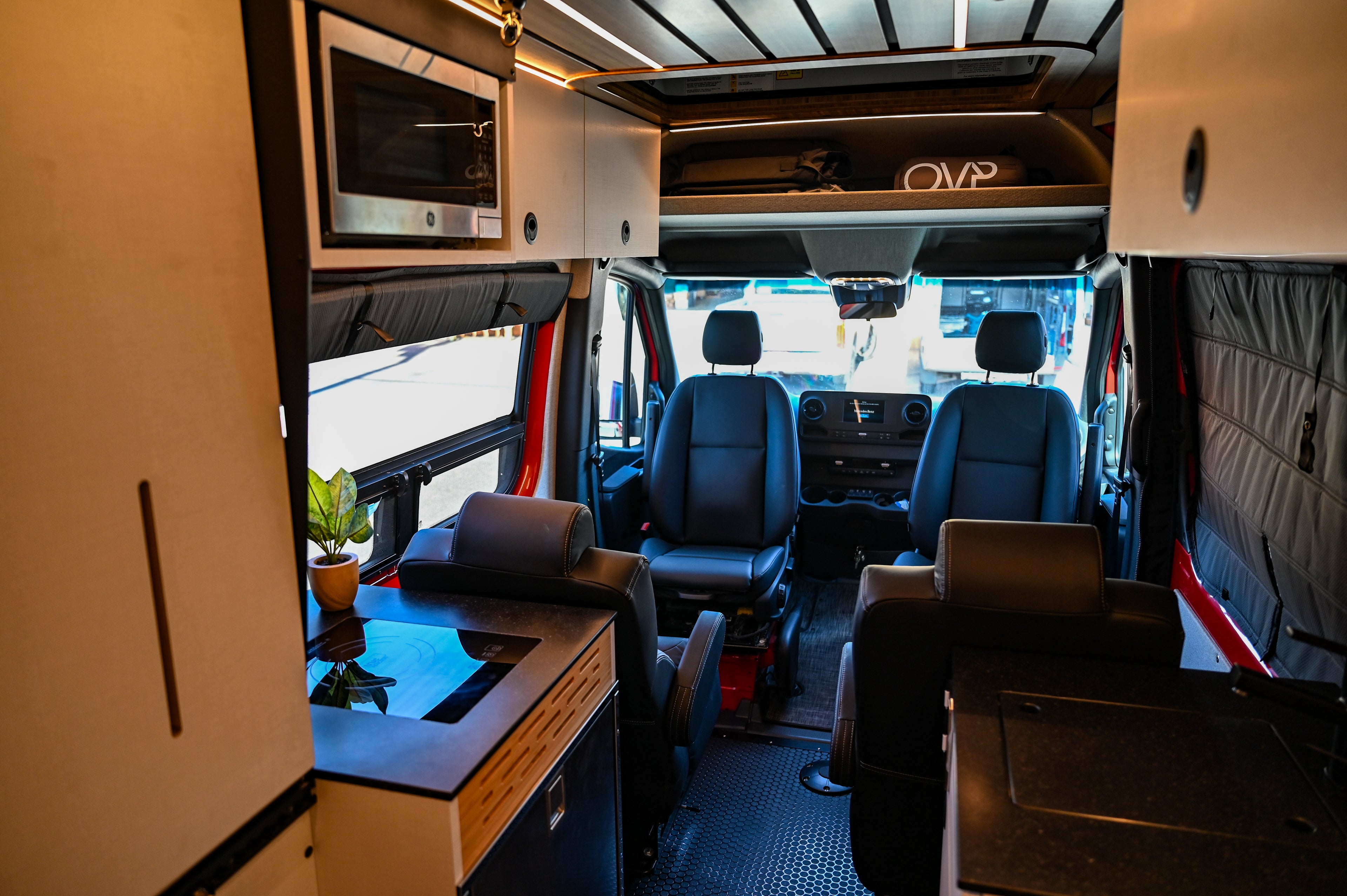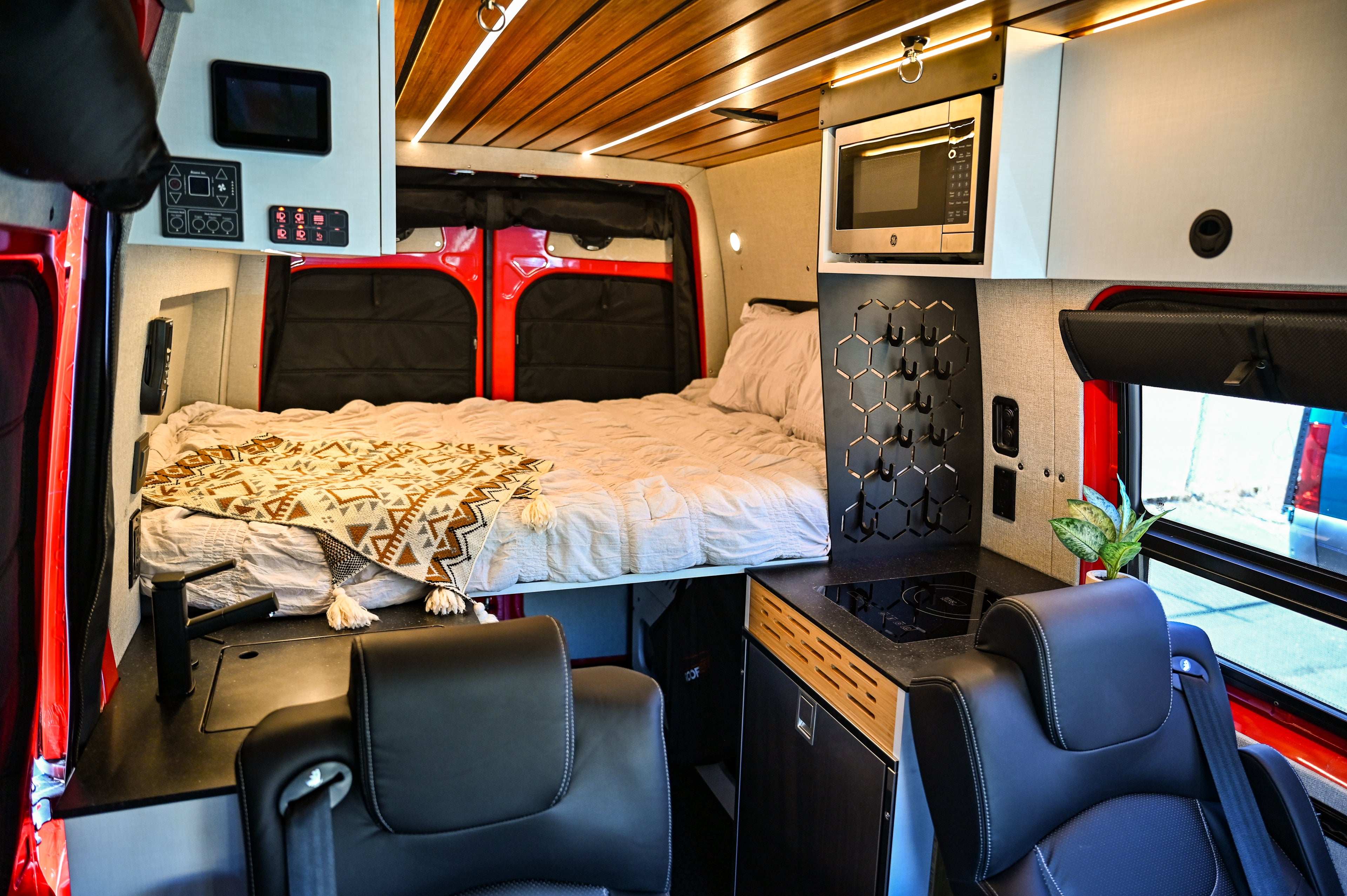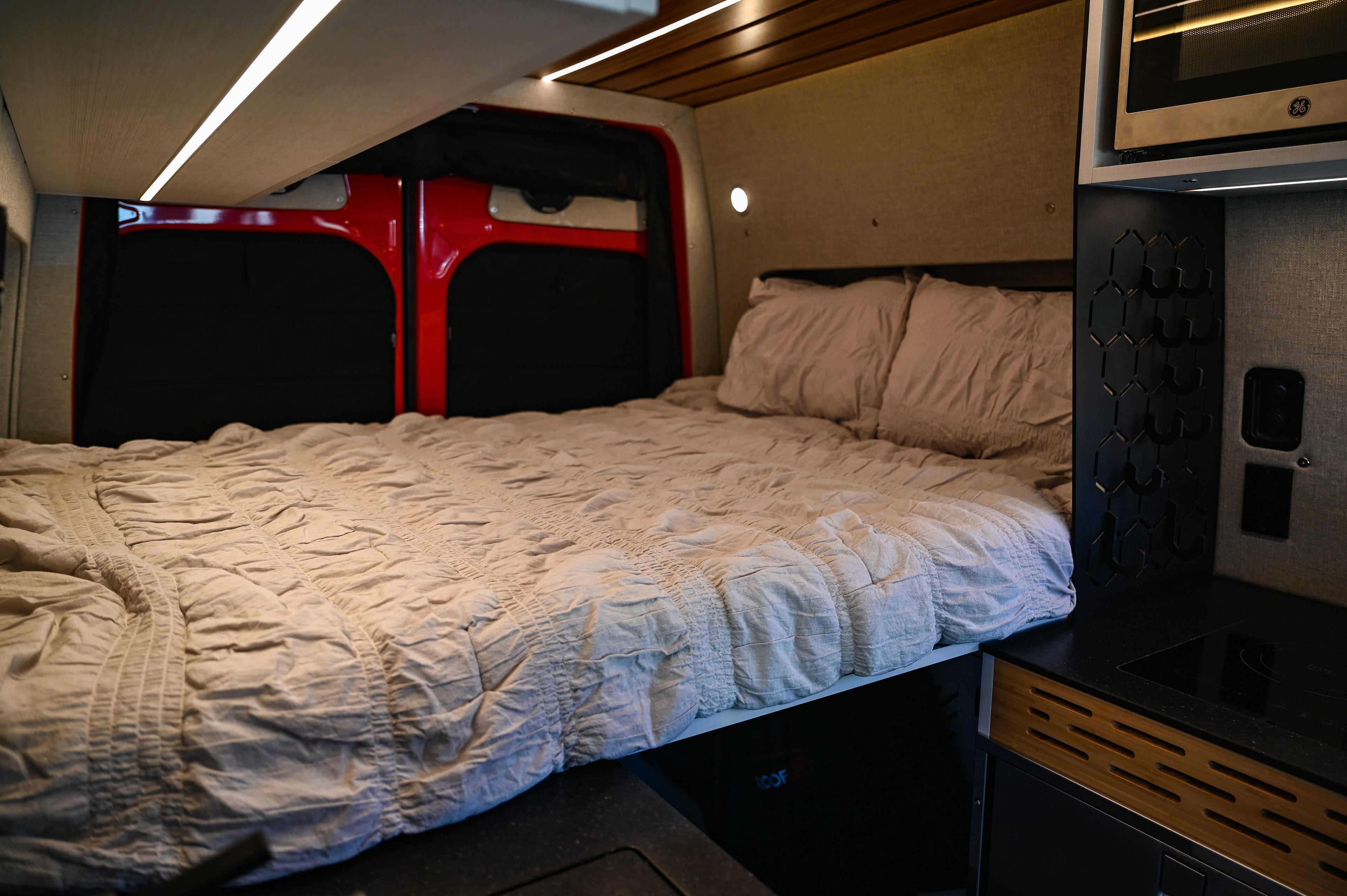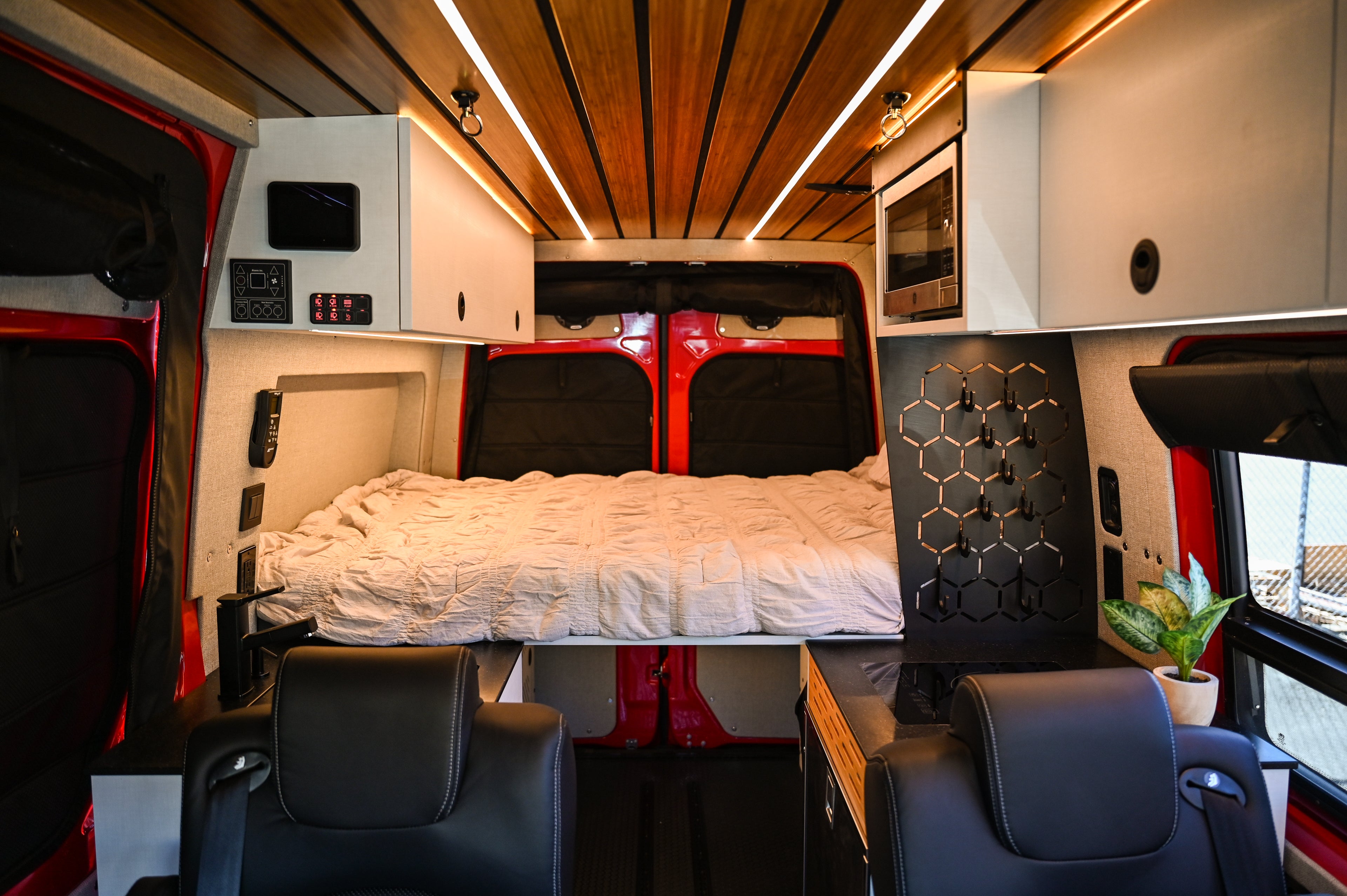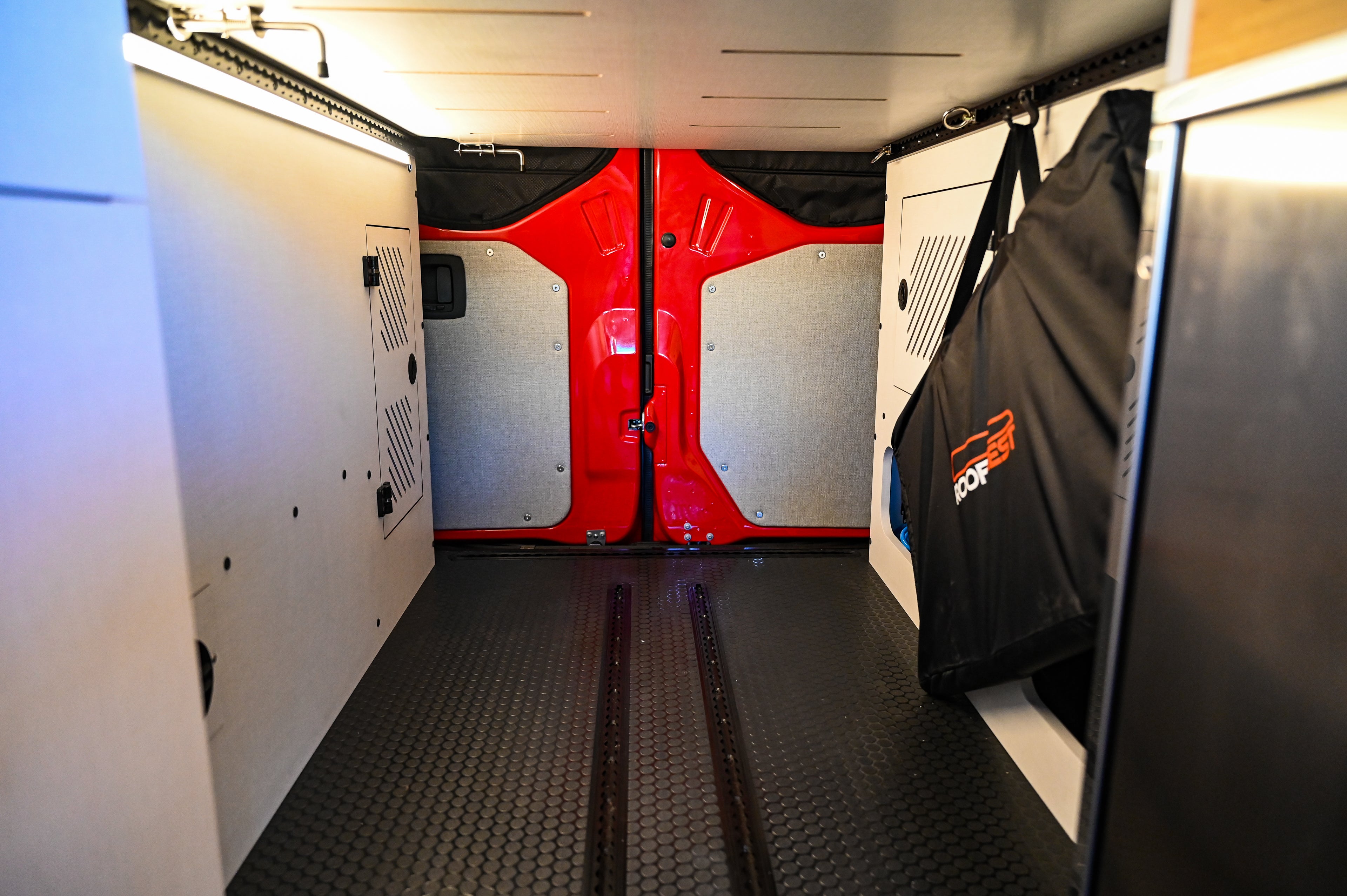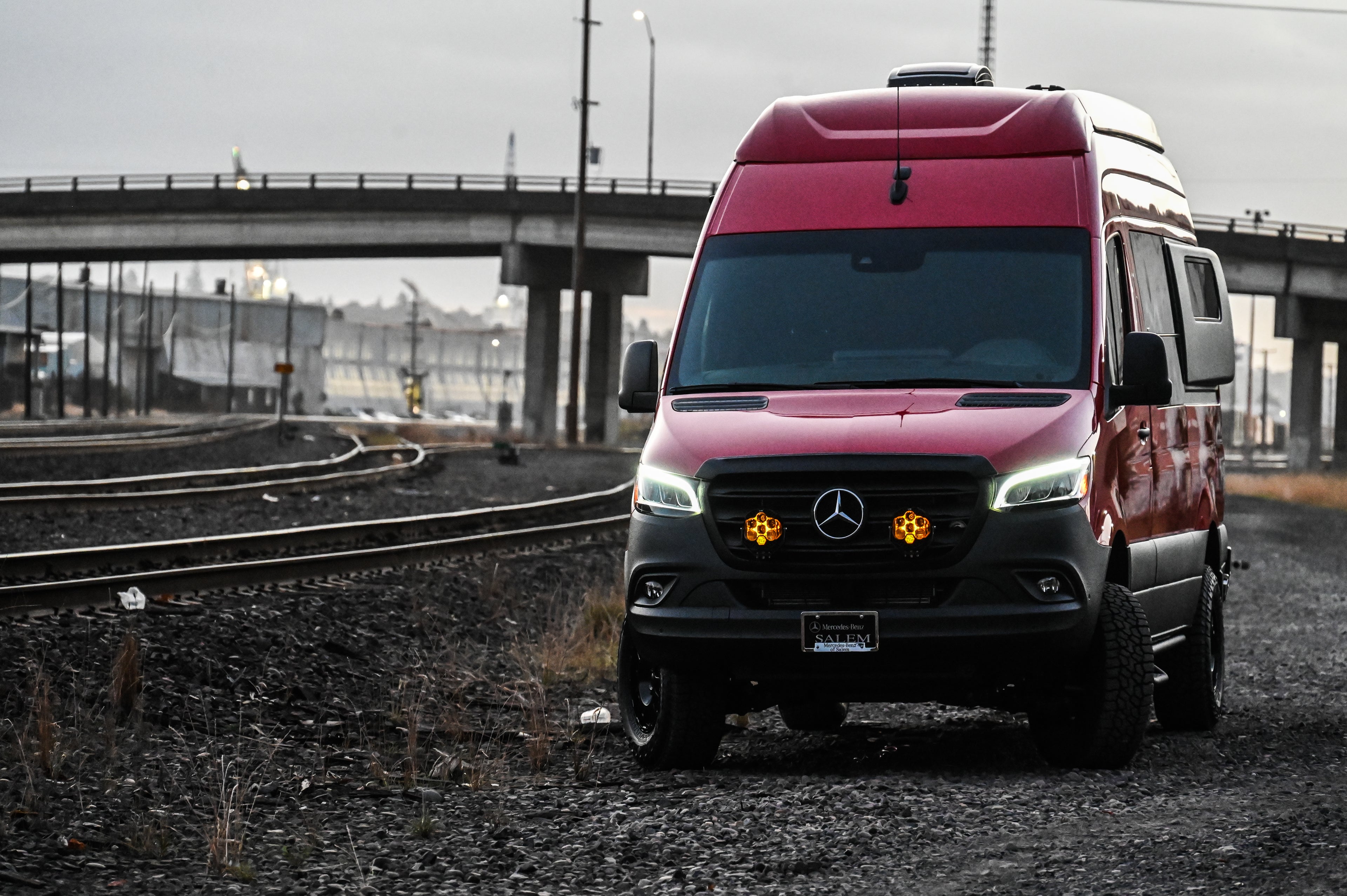 2022 MERCEDES SPRINTER 4X4 144WB
Seat 4 / Sleep 4
This totally EPIC Thielsen buildout is honestly a piece of art. Not only can you safely seat 4 people in DOT-rated seats, but you can also sleep 4 in one queen-size murphy bed and 1 full-size bed in the SCA pop-top. The rocker panels, flares, and rear backwoods bumper were all Line-X'ed for extra scratch resistance when taking it down those forest roads. The pop-top was paint-matched red to match the rest of this beautiful rig to complete the look.  
The Thielsen was designed for a family of 3-4 to have full flexibility in a small nimble van. It's not made to travel full time with family like the Mazama but has enough storage for a 2-3 week trip and will get you wherever you want to go. 
What memories would you create?
Classic OVP Bamboo Ceiling with Integrated Strip Lights
Black Solid Surface Countertops
SCA Pop-Top
POWER: 10KW Volta Power System with 7KW Alternator & 3000W Inverter
COOLING: Maxxair Vent
HEATING: Timberline heat & hot water(diesel fired)
Water: 30 Gallons of Fresh Water &11 Gallons of Gray + Exterior Shower + interior Bunker Shower
PERFORMANCE: Pedal Box Instant Tune
SUSPENSION: Van Compass 4.3 Suspension + ARB Air Compressor + 31" Tires & Black Rhino Wheels
SCA Pop-Top
Flarespace Flares
Owl Vans Rear Box & Bike Rack
Backwoods Rear Bumber