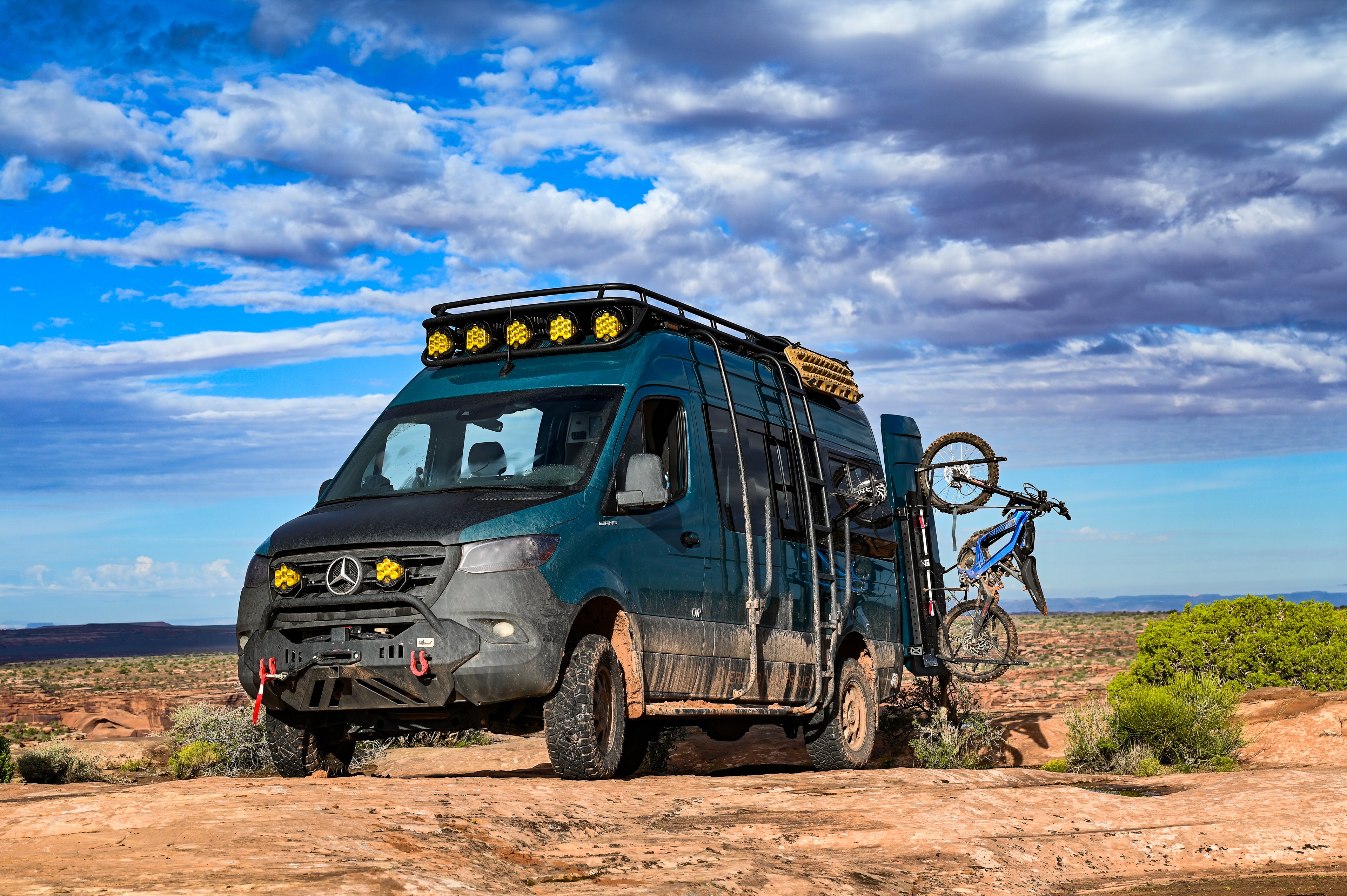 WHAT DOES OVP OFFER?
Currently, OVP is only doing Full Builds and is not accepting any remodels, troubleshooting of other vans/RV's, or consultations.
*If you are looking to do your own DIY conversion, Check out Alpine Van Works for some great kits and components.
DO YOU OFFER FINANCING?
Yes!
Financing is easy for clients in OR, WA, ID, CA, and NV. Our preferred lenders will finance over 5-20 years with competitive rates. 20% down is required 2 months prior to the build-out with a small finance fee or 40% down with no finance fee.
WHAT IS A SEMI-CUSTOM VAN?
A Cascade Series Semi-Custom Van is based on one of our 4 primary layouts, Rainier, Thielsen, Shasta, and Mazama. These layouts make your build faster and cheaper by using components that have already been designed and refined over multiple builds. There is still a TON of customization that can be done with these builds.
WHAT IS A FULL CUSTOM BUILD?
We can build out a variety of vans or expedition trucks. Our Full Custom Builds including but are not limited to: F550 and Dodge 5500 chassis with Buckstop conversions and Globe Trekker Composite Boxes.
DO I NEED TO ALREADY HAVE A VAN?
Nope!
We are a medium fleet dealer for Mercedes and also have connections at the largest commercial Ford dealer in the US to get you the van you need.
WHAT VANS DO YOU WORK ON?
We currently only work on Mercedes Sprinter's & Ford Transits for our Cascade Series builds.
Looking for an Expedition Truck? Toss us a line ;-)
HOW DO I GET AN ESTIMATE?
Send us an email! We will get some details on what you are looking for and we will schedule a call to figure out the best layout for your needs.
We have a long list of carefully curated interior and exterior components, as well as, a large variety of cabinetry components that we have been refining for years - to get you the best quality van for the price. You can pick and choose what will work best for you and your needs!
WHAT DOES IT TAKE TO HOLD A BUILD SLOT?
Put down a deposit to hold your spot! Build-slots fill up quickly, we require a $1,000.00 reservation fee to hold your build-slot. It will be applied to your build when the time comes however it is non-refundable if you cancel your build, except under special circumstances.
Once your deposit is made, changes can still be made to your quote.
WHATS NEXT?
Once we get a close estimate of cost and layout, it's best to put down a deposit, to move onto the next step of a 3D Rendering of your design, where we can hammer out the details on colors of flooring, cabinets, walls, ceiling, accessories, etc. If you use our van configuration tool and choose one of our semi-custom layouts you fast track the process.
WHAT HAPPENS WHEN I DROP OFF MY VAN?
Upon drop off, ½ the price of the build-out will be due. In the interest of our clients (and the disinterest of the big banks), we do not charge everyone an extra 3% on their build to cover credit card fees. We recommend paying with cash, check, or wire transfer: those paying with a credit card will have to cover the 3% fee.
HOW LONG DOES IT TAKE?
During the build, you will be updated with progress photos and phone calls. The builds typically take 7-10 weeks to complete and you are free to stop by at any time!
Upon turnover, you will receive a walkthrough of your van and all of your warranties and manuals will be organized within a binder. At this time the remainder of the cost of the build-out is due along with any additions and changes made during the build.  
AND THE WARRANTY?
Your build-out is covered by a 1-year warranty for any issues with material or installation. Equipement (fridge, battereis, AC) has varying warranties and if there is an issue we will assist in submitting the claim and with replacement or repair. We only use the best quaity components so these issues are rare and we strive to make your travels as hassle-free as possible!