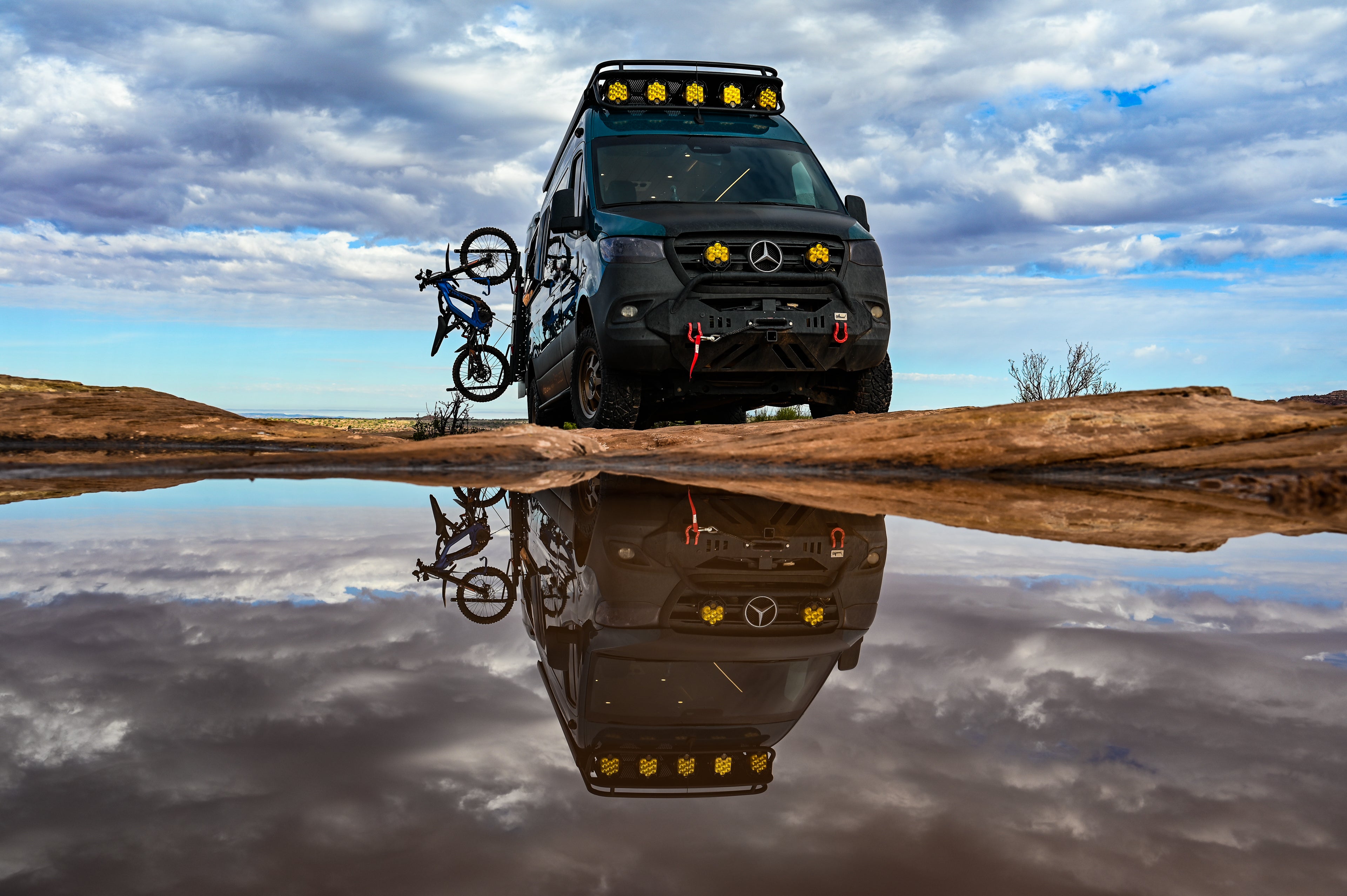 Seat 4 / Sleep 4 
Date Available: Now
Mileage: +/- 43,000
Van Color:  Selenite Gray
This 144" is ready to go anywhere with a rugged and versatile exterior and clean modern interior. 
This seat-4 sleep-4 layout is perfect for winter nights at the ski resort parking lot and week-long camping trips in the summer. The 144" wheelbase is easy to drive and could even be used as a daily driver. 
The exterior is totally decked out with a Tanner Safari Rack, Backwoods Bumper and Winch, adjustable suspension, and aftermarket wheels and tires. 
Modern Design
300AH Battery Bank
VMG Window Shades
Portable Induction Cooktop
POWER: 300AH Victron Power Battery Bank with 2000W inverter charger
COOLING: Dual Maxxair Vents
HEATING: Timberline heat & hot water(diesel fired)
Water: 20 Gallons of Fresh Water &11 Gallons of Gray + Interior & Exterior Shower
PERFORMANCE: Pedal Box Instant Tune
Tanner Safari Rack with Decking over the AC unit
Tanner Rack Side Ladder
AMP Research Running Boards
Backwoods Nomad Bumper
Warn Synthetic Winch
Carefree Awning
Van Compass 4.3 Suspension
31" Tires & Black Rhino Wheels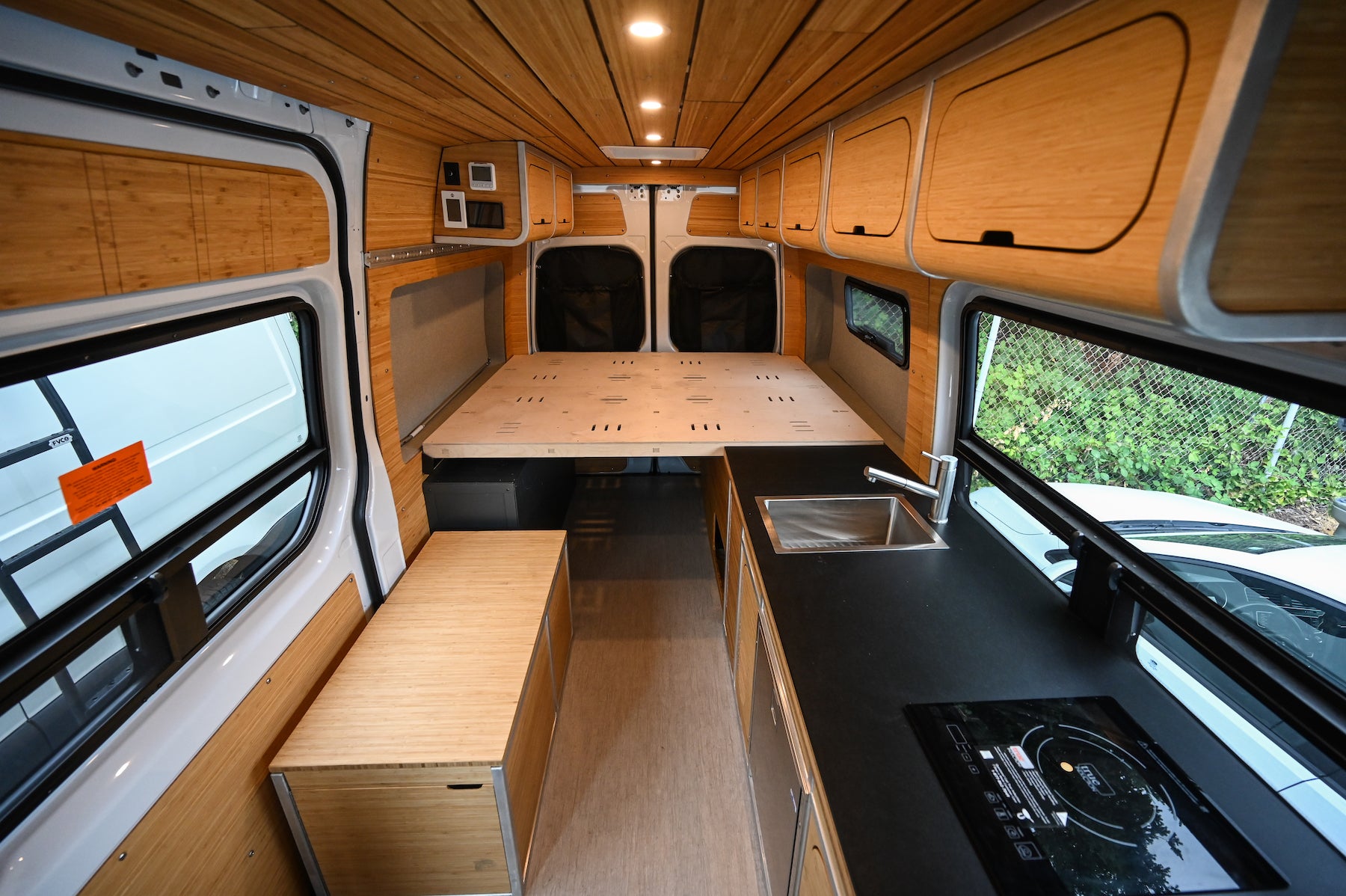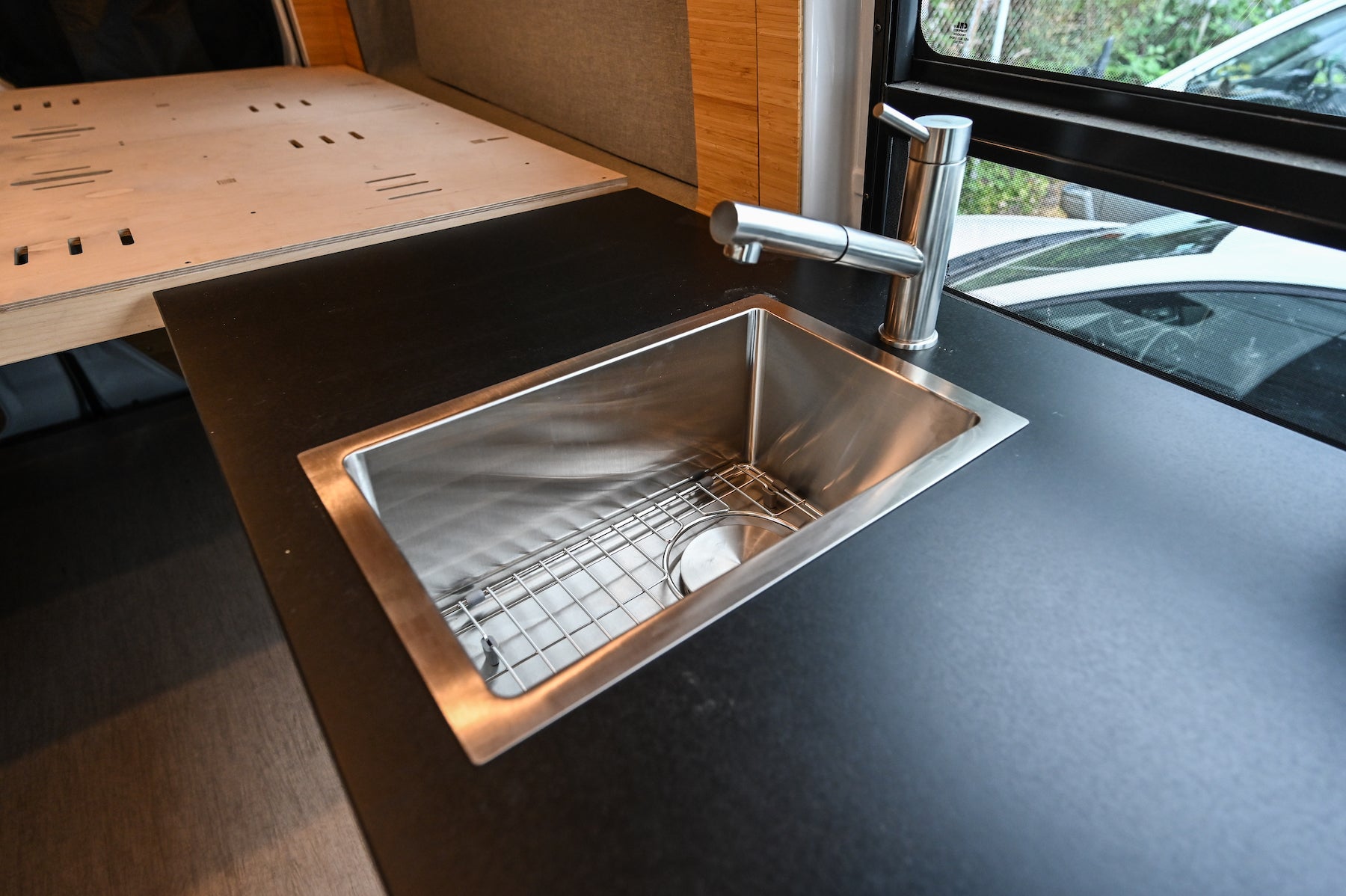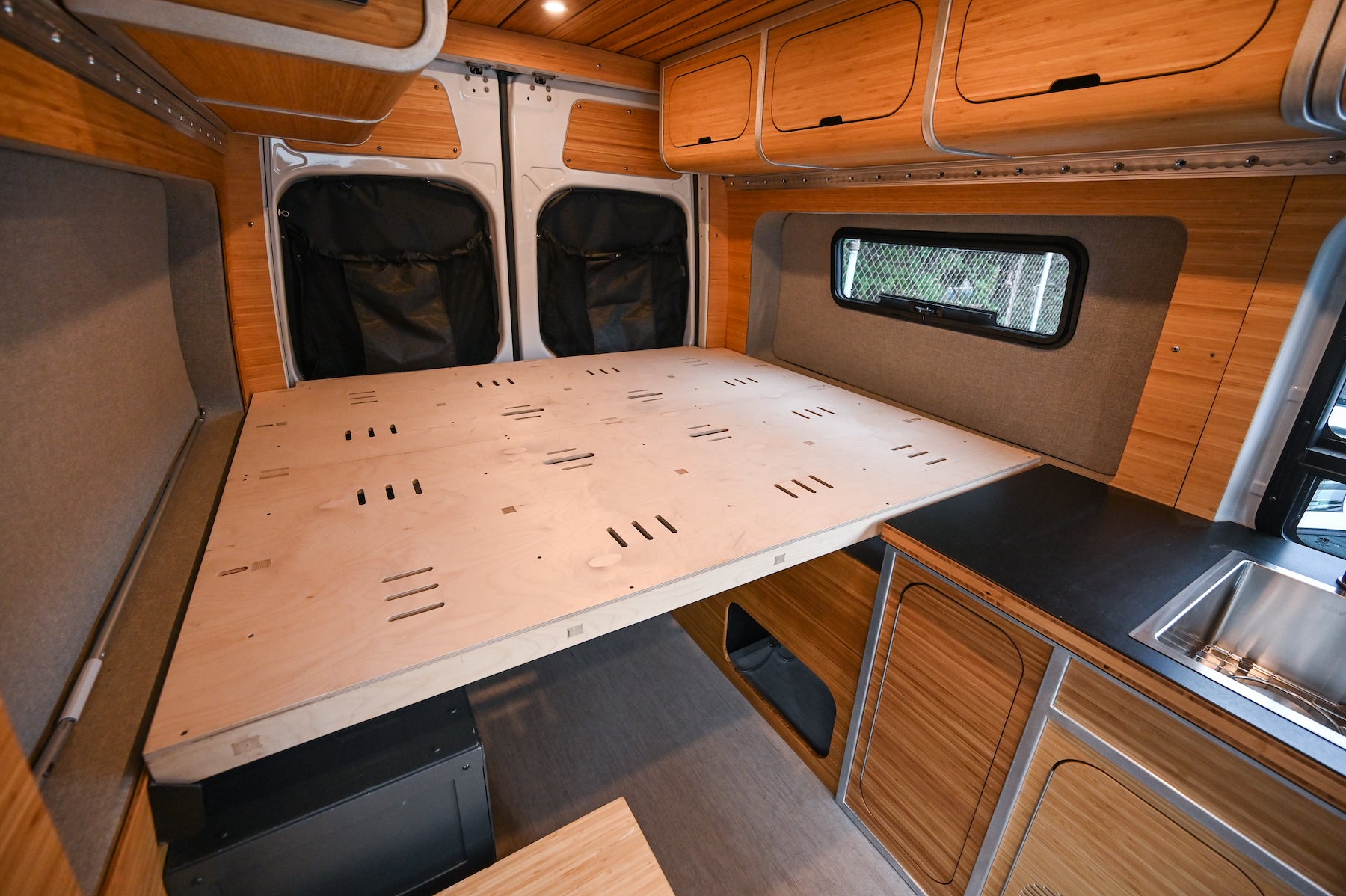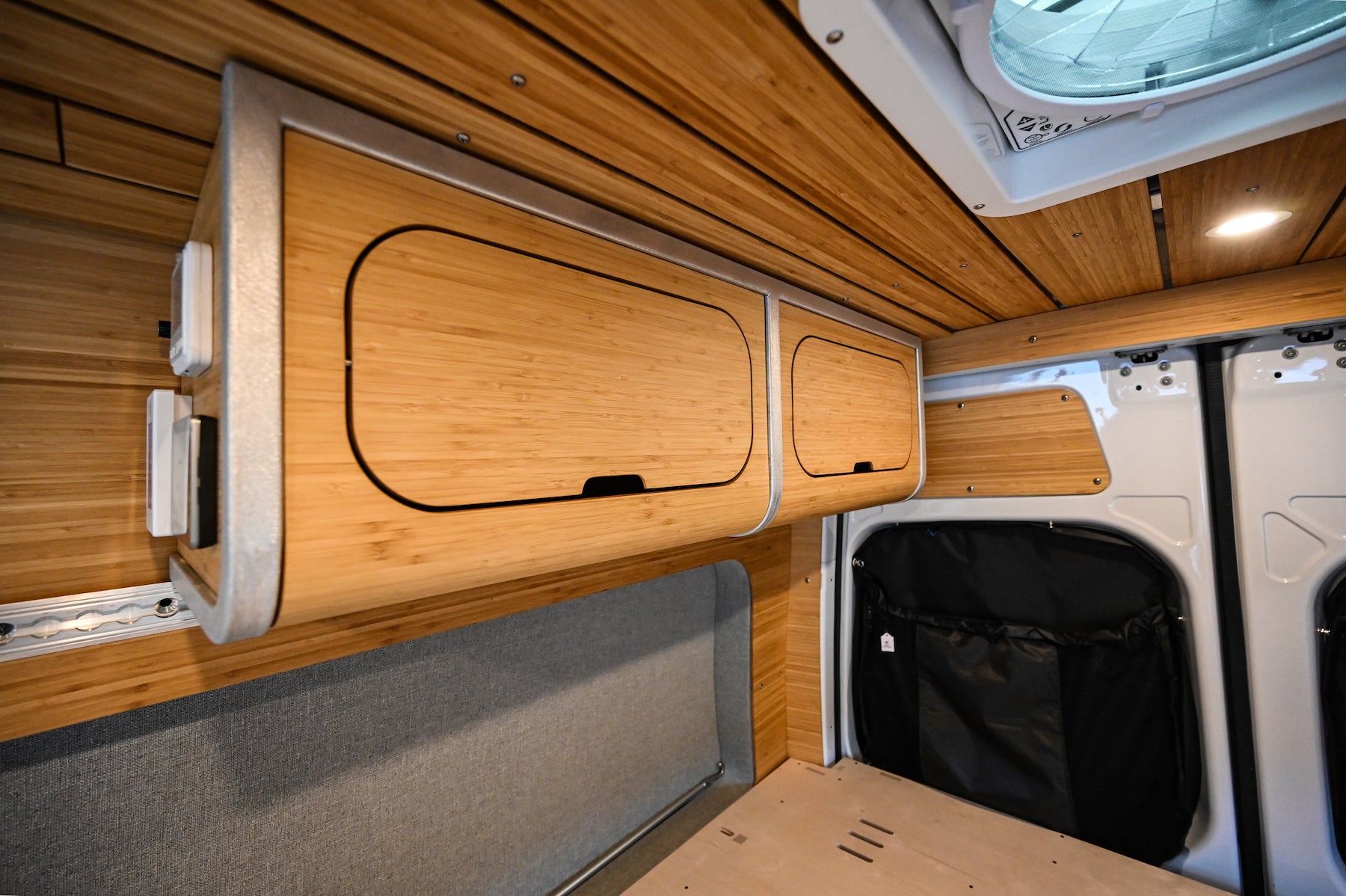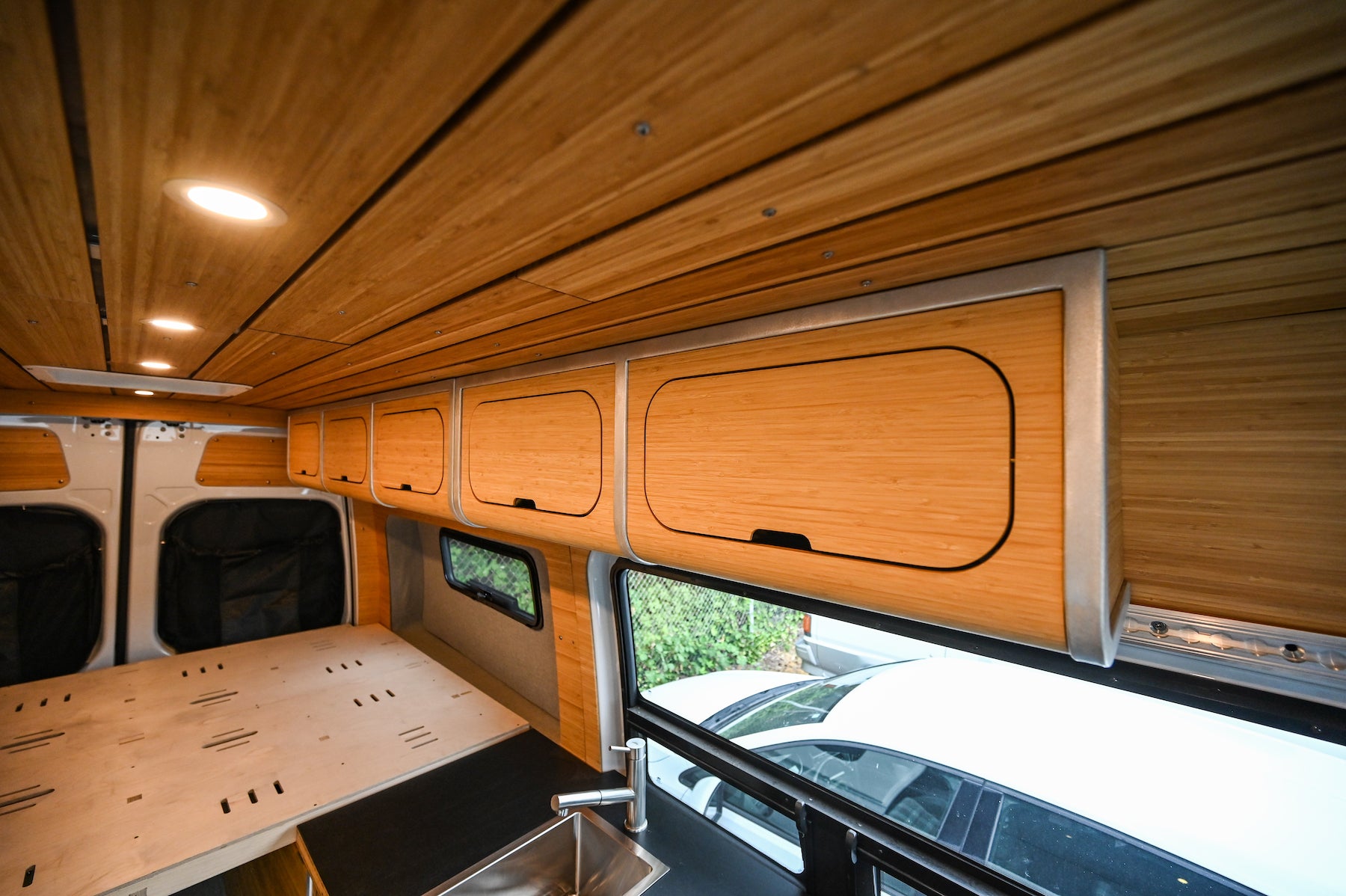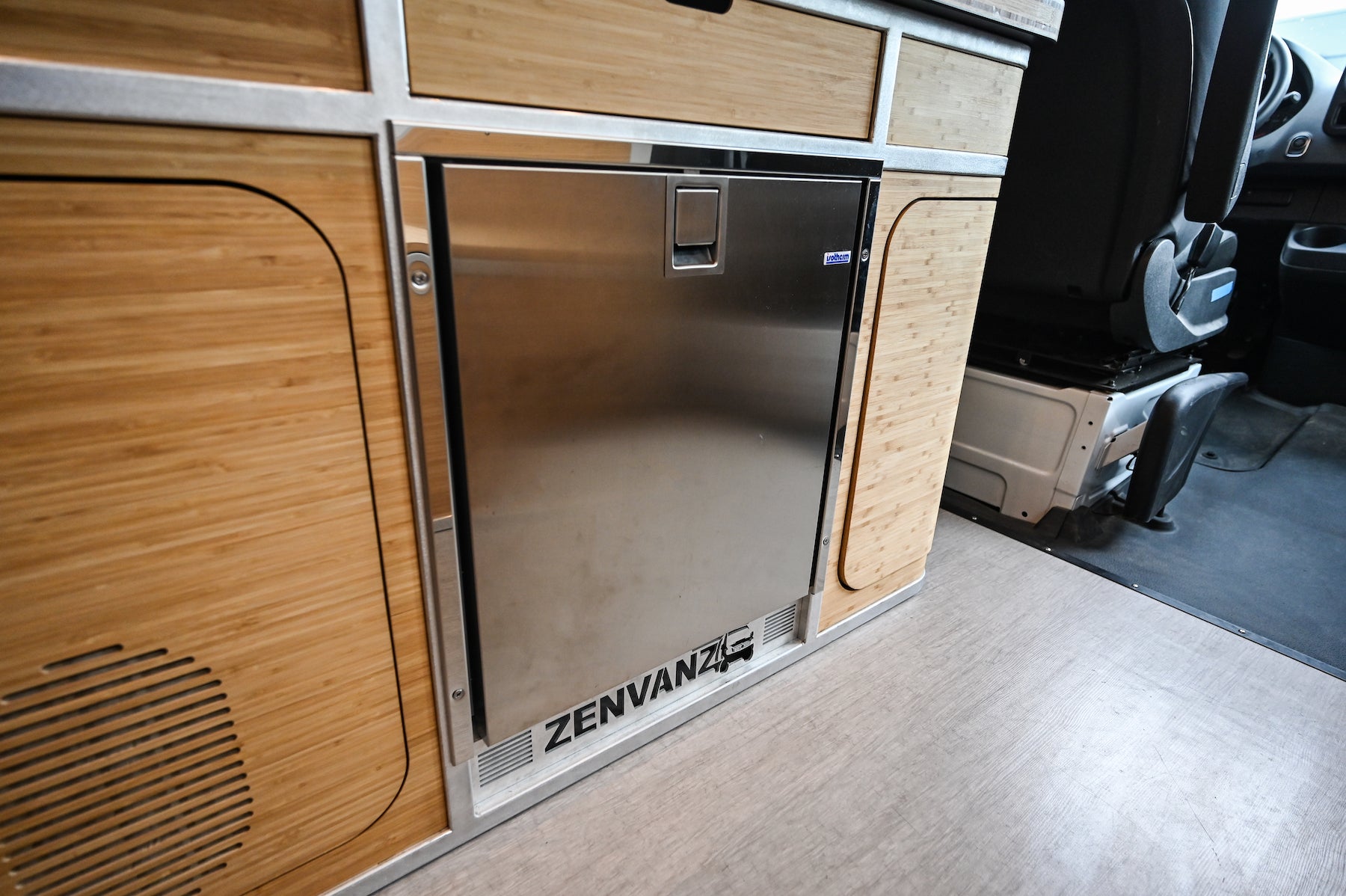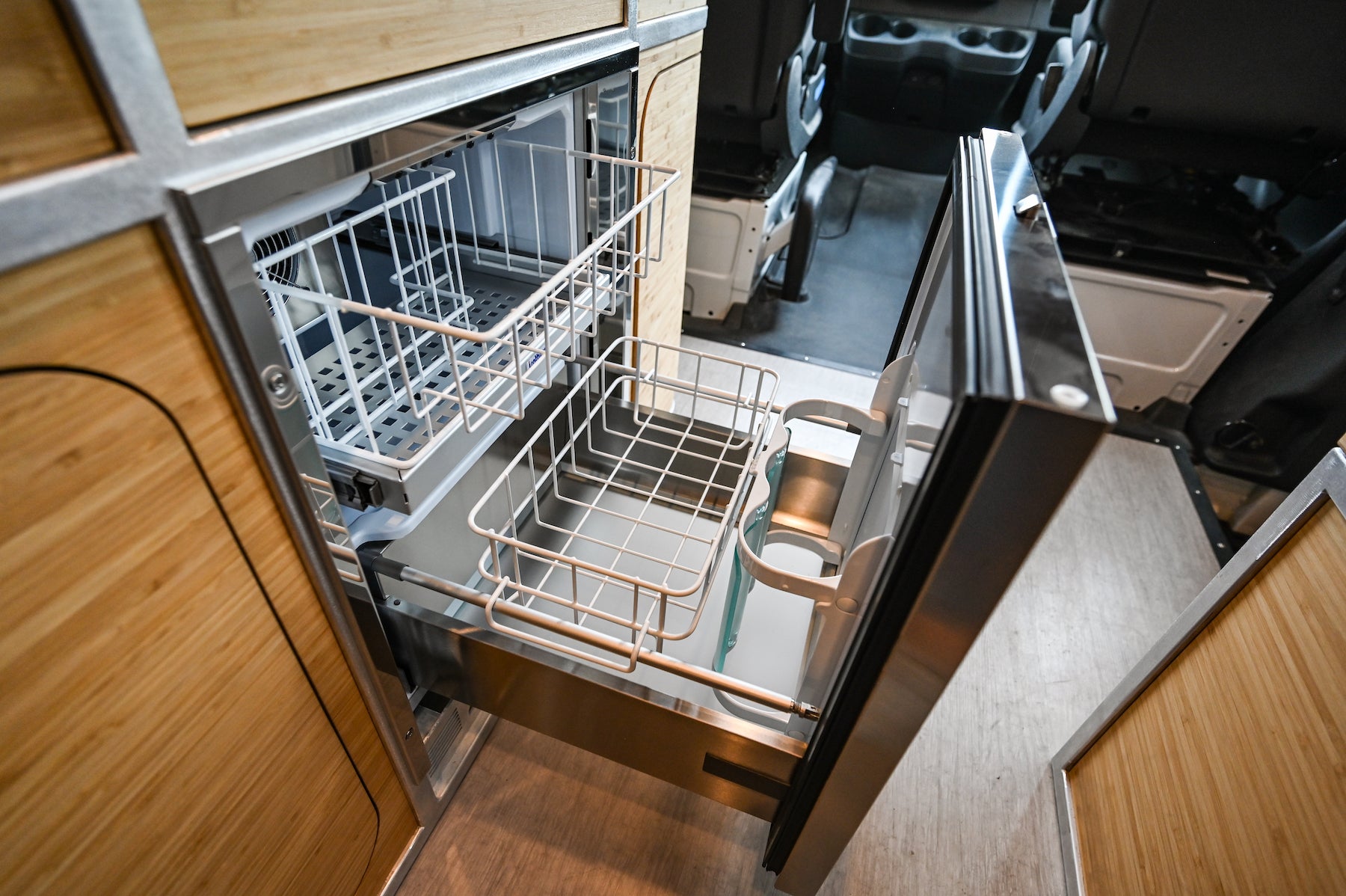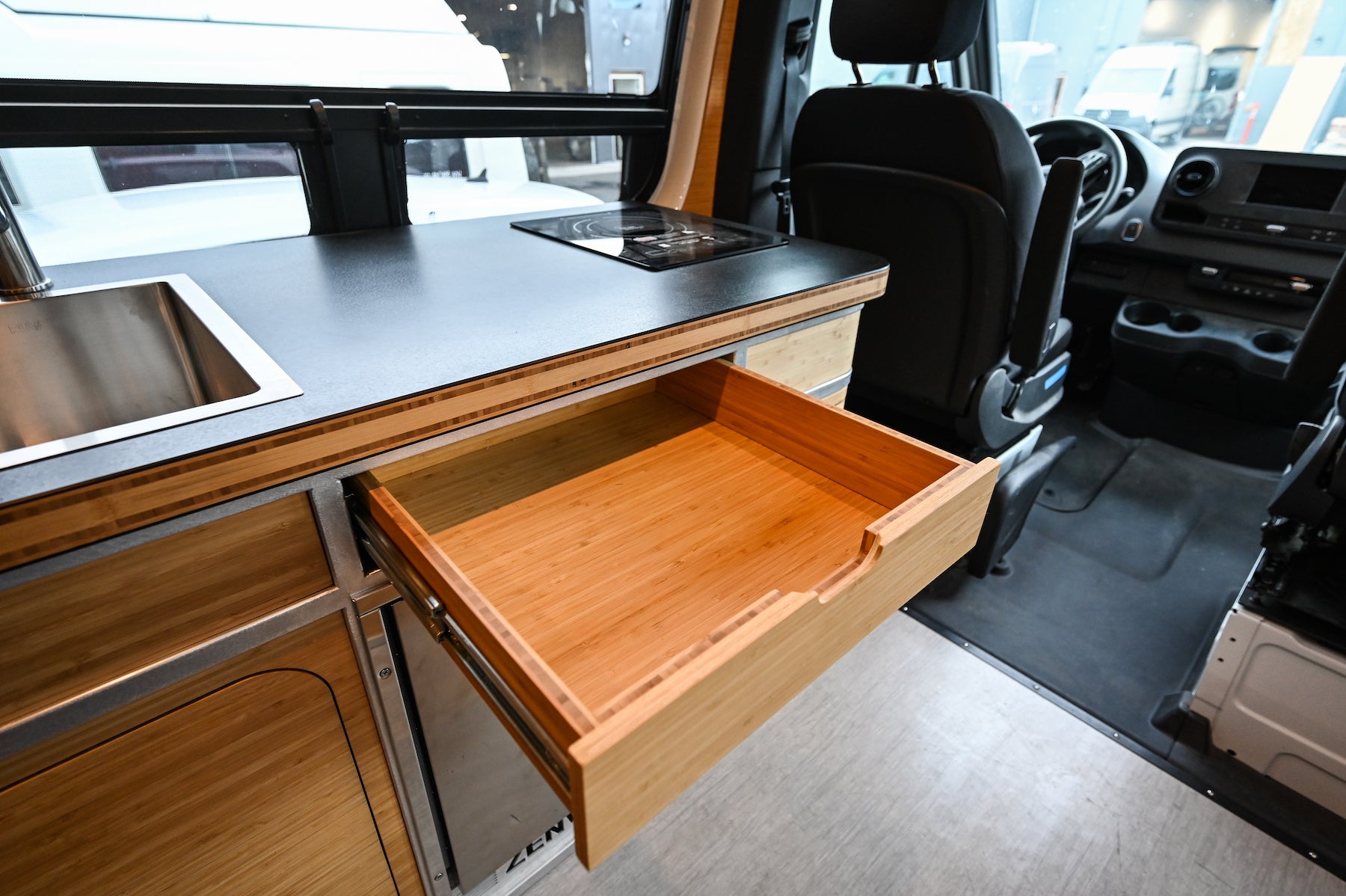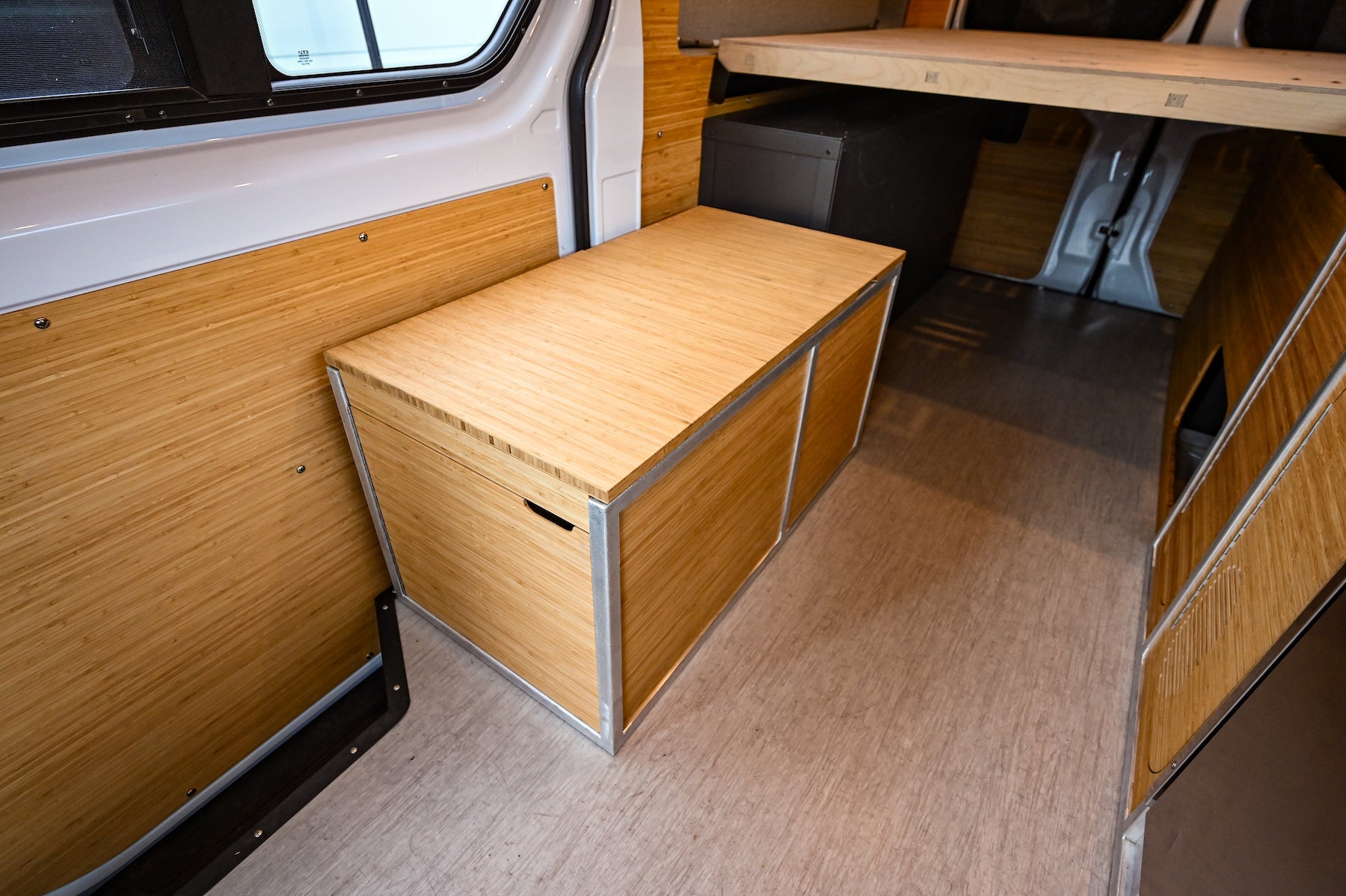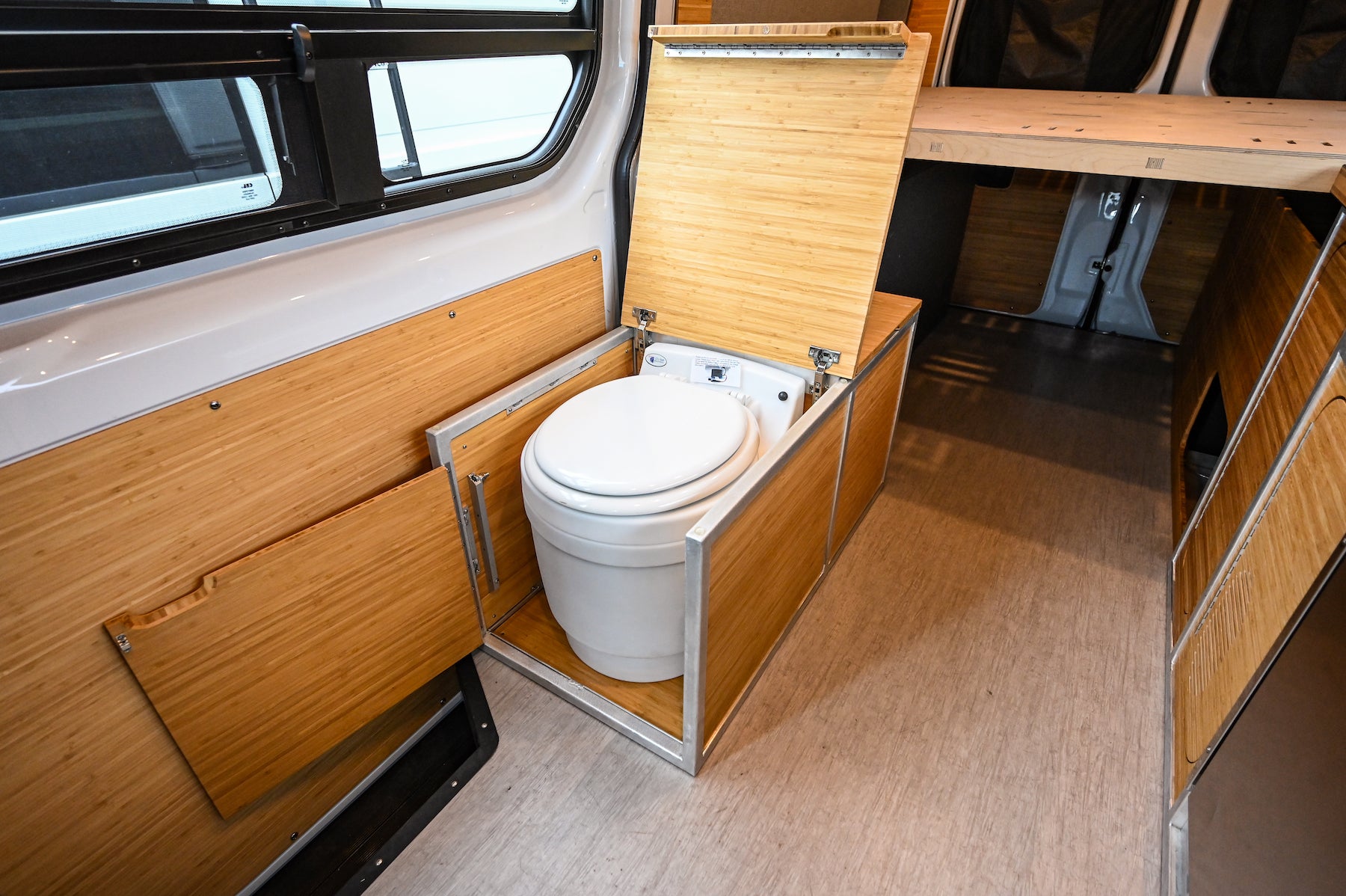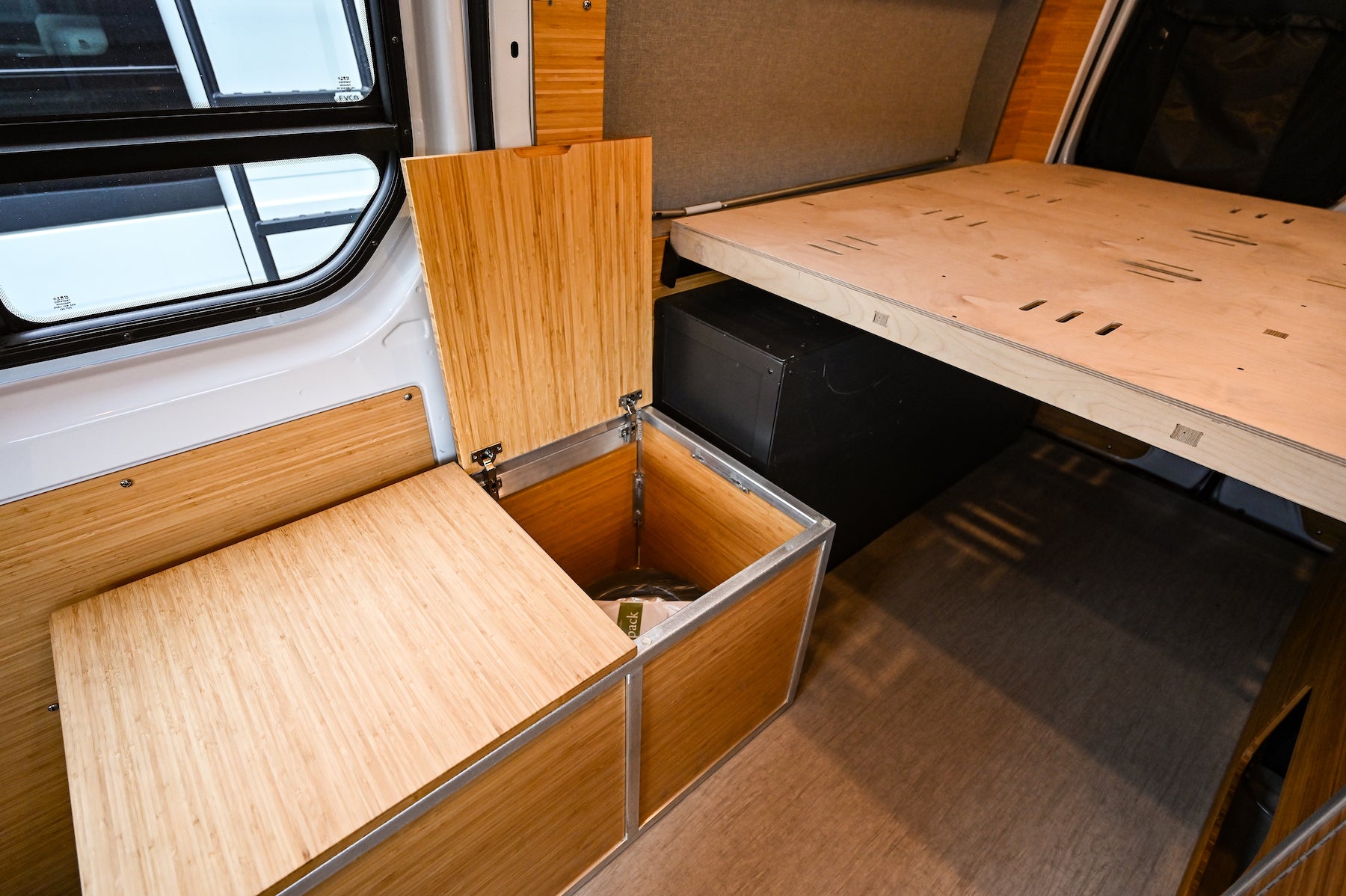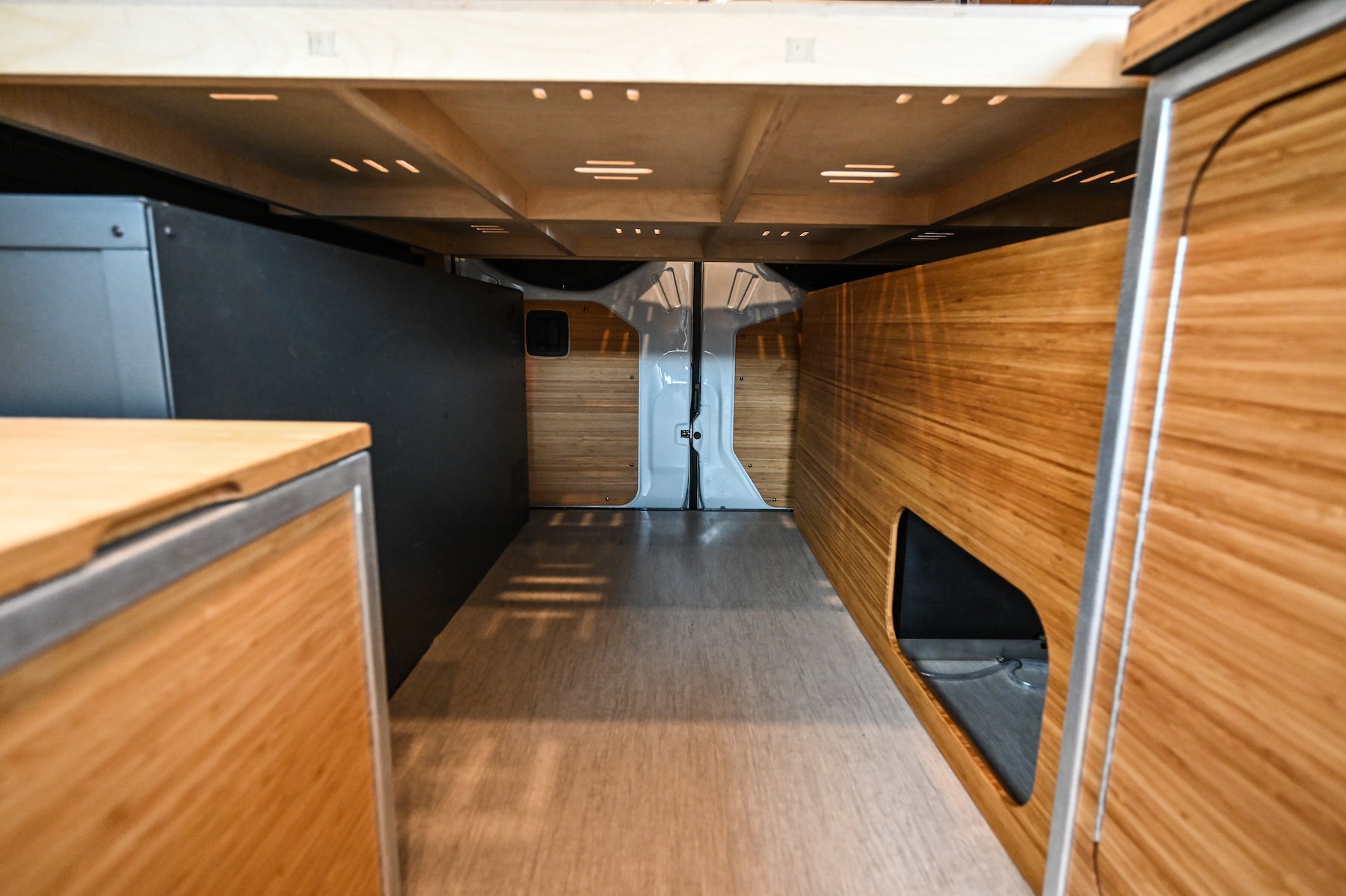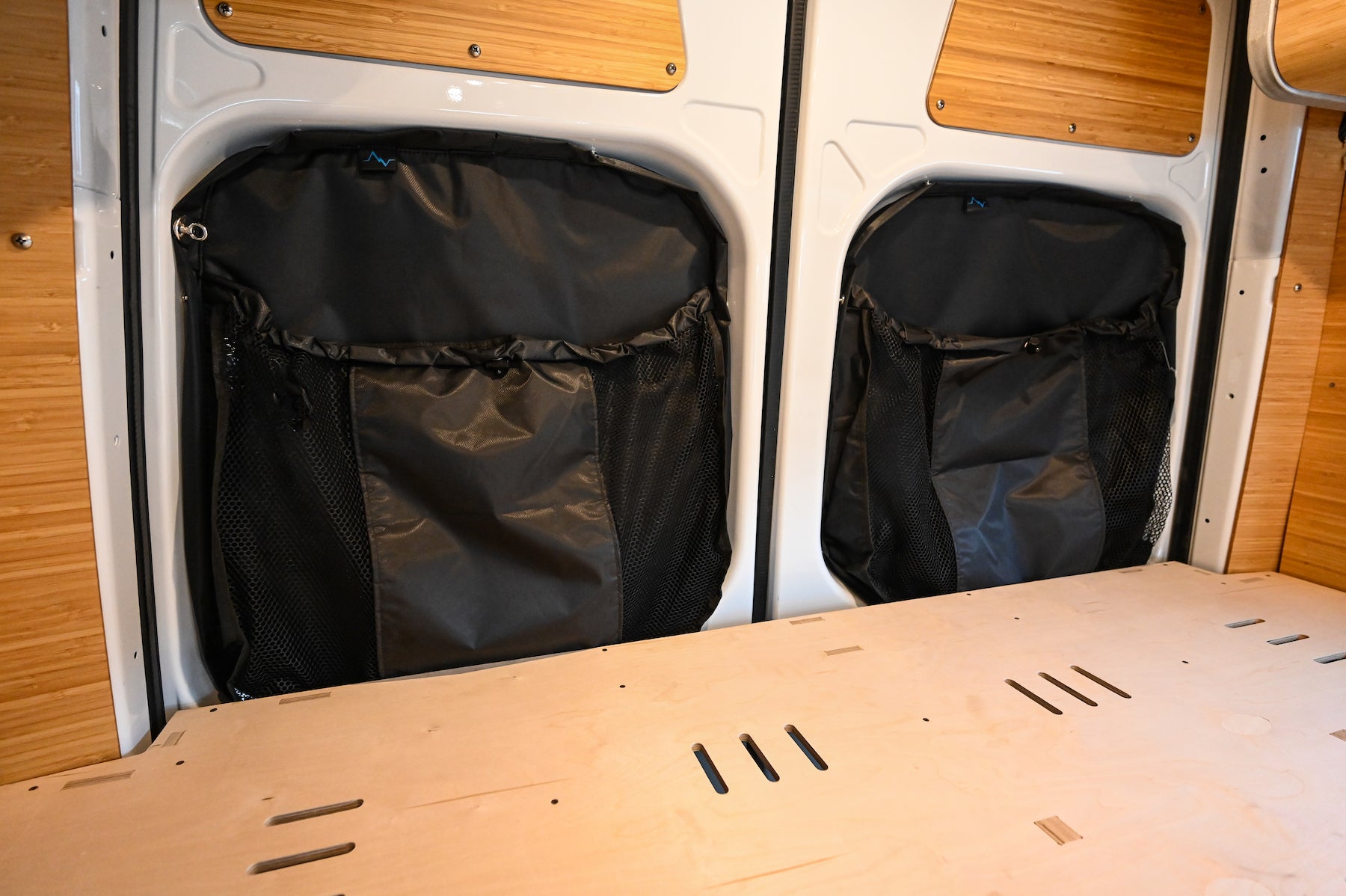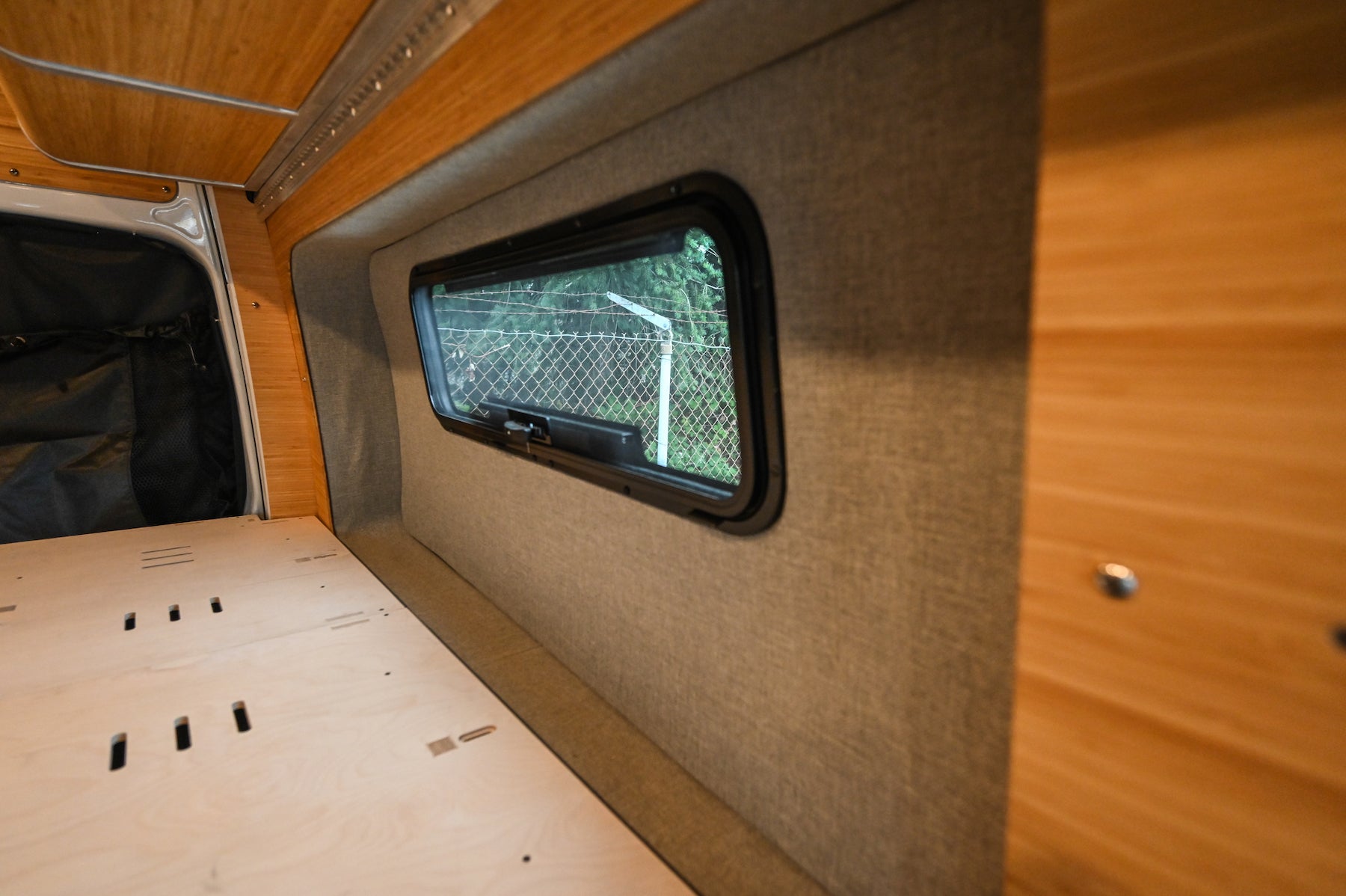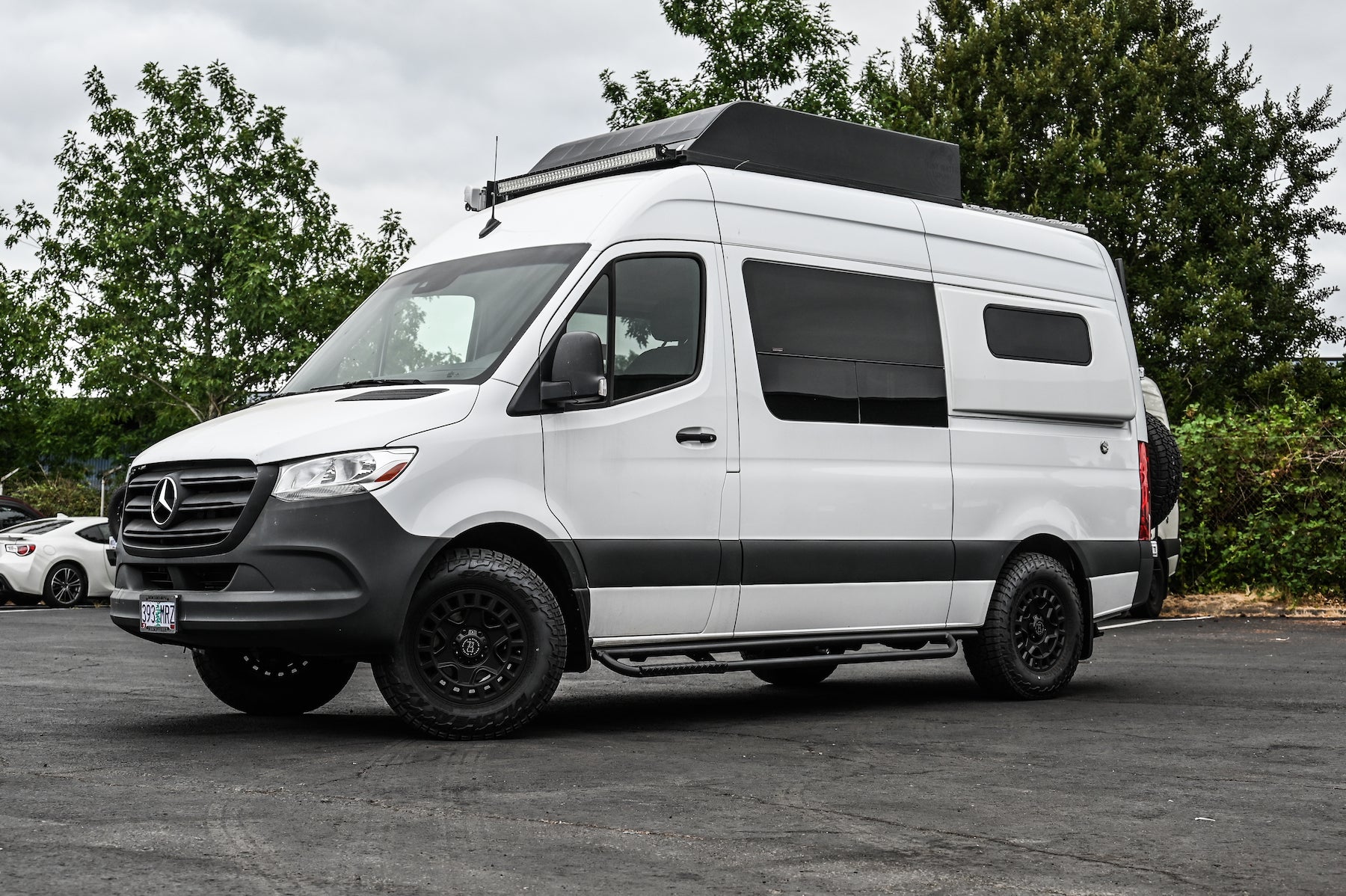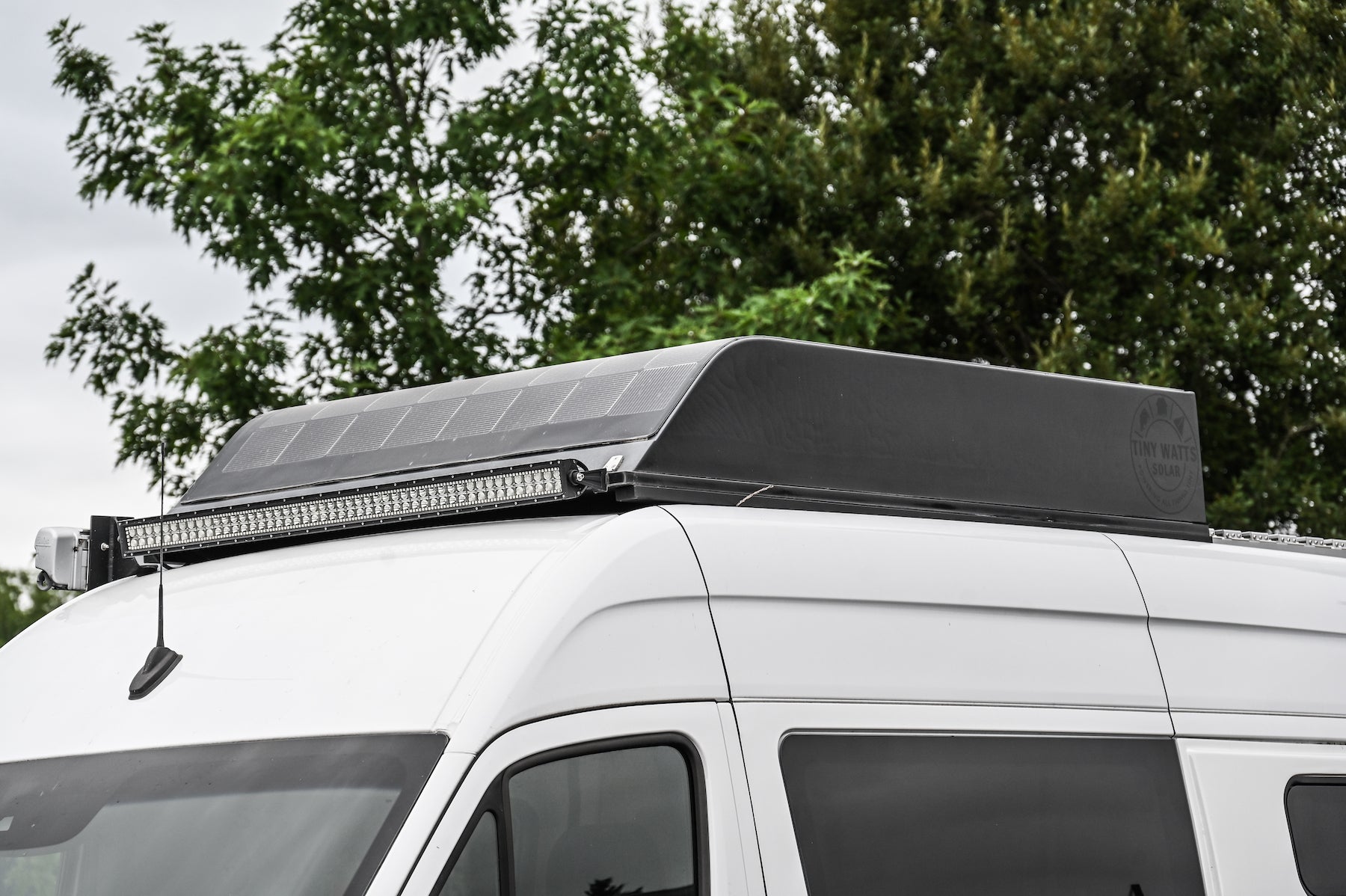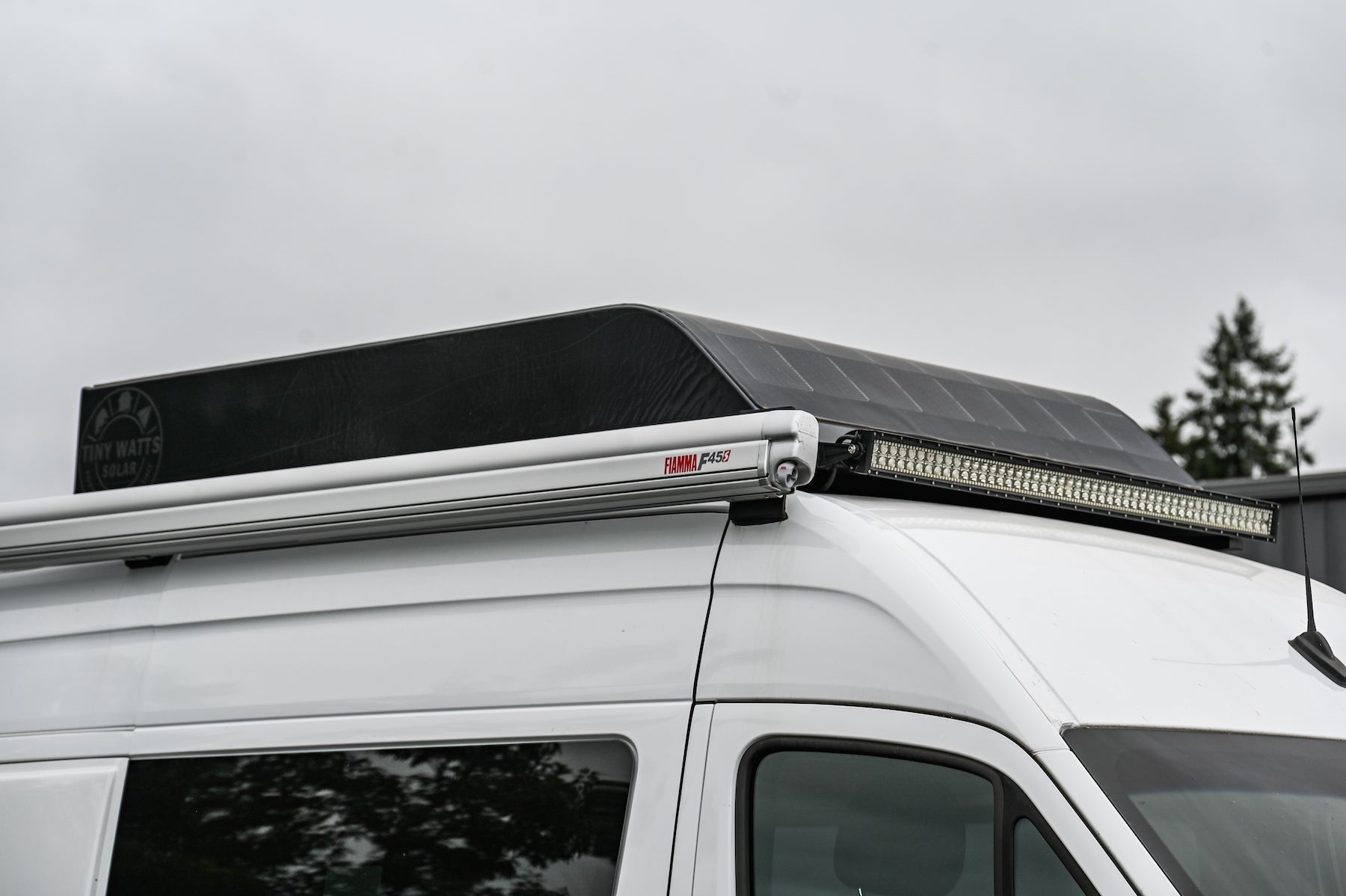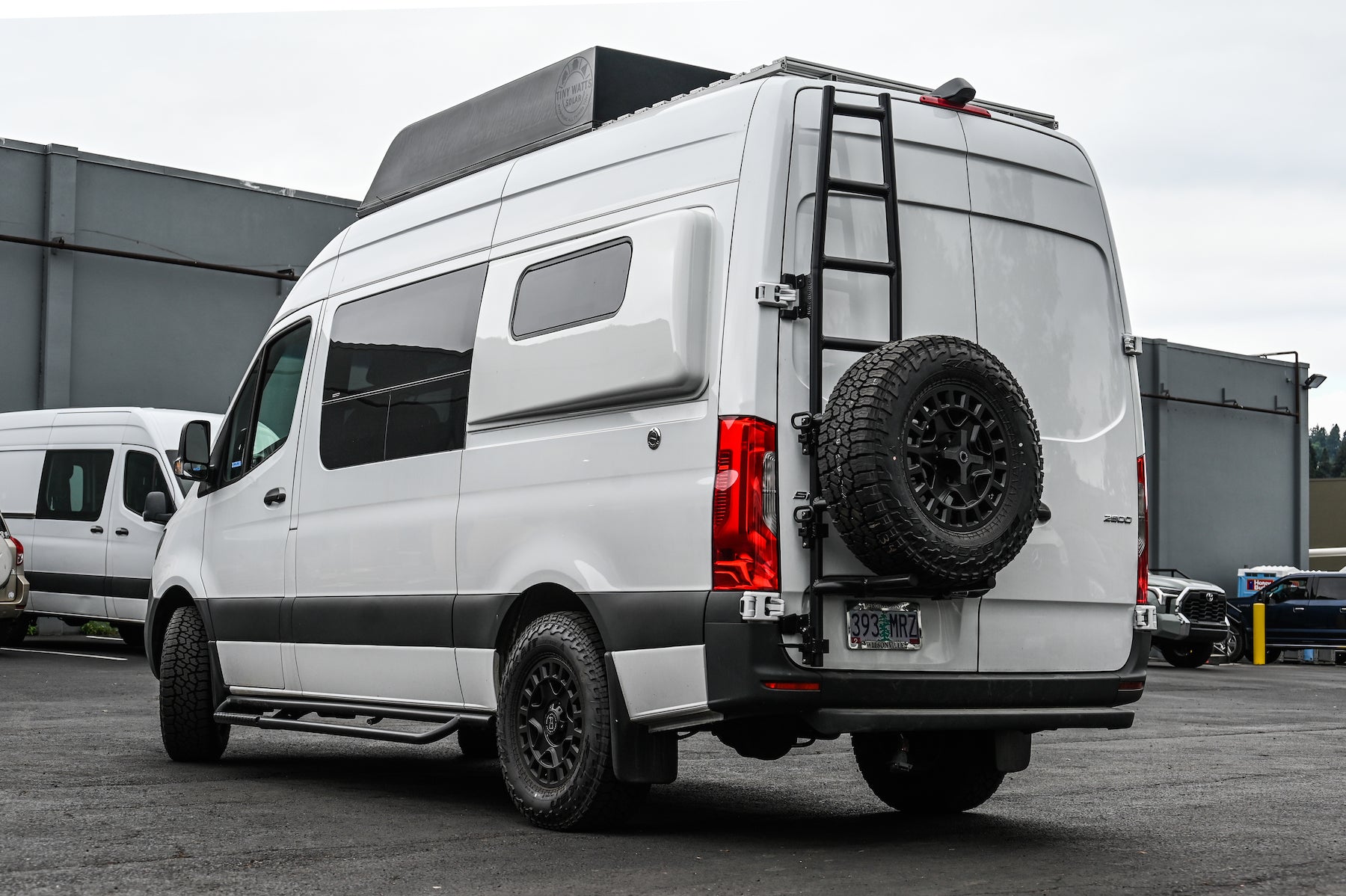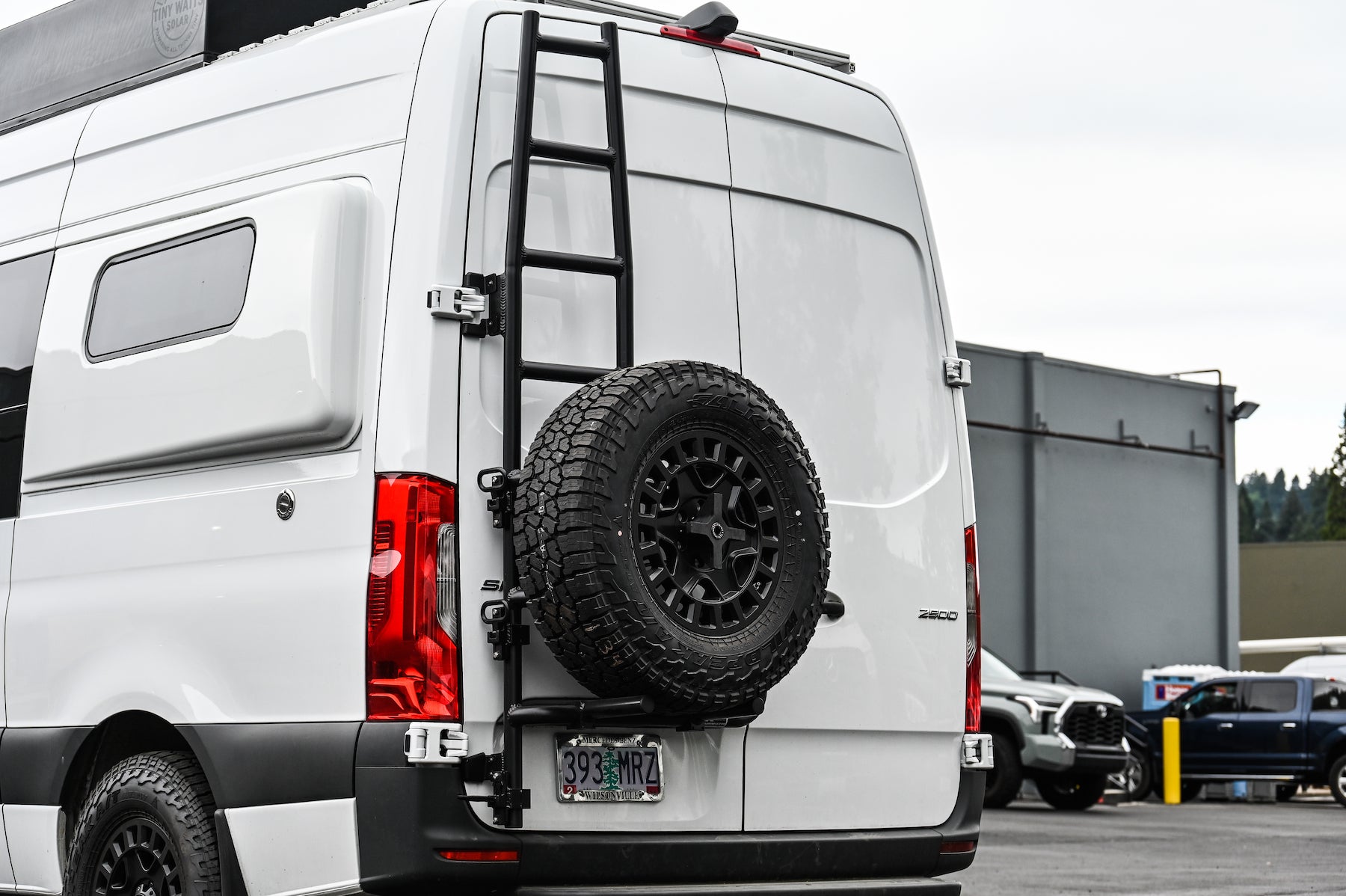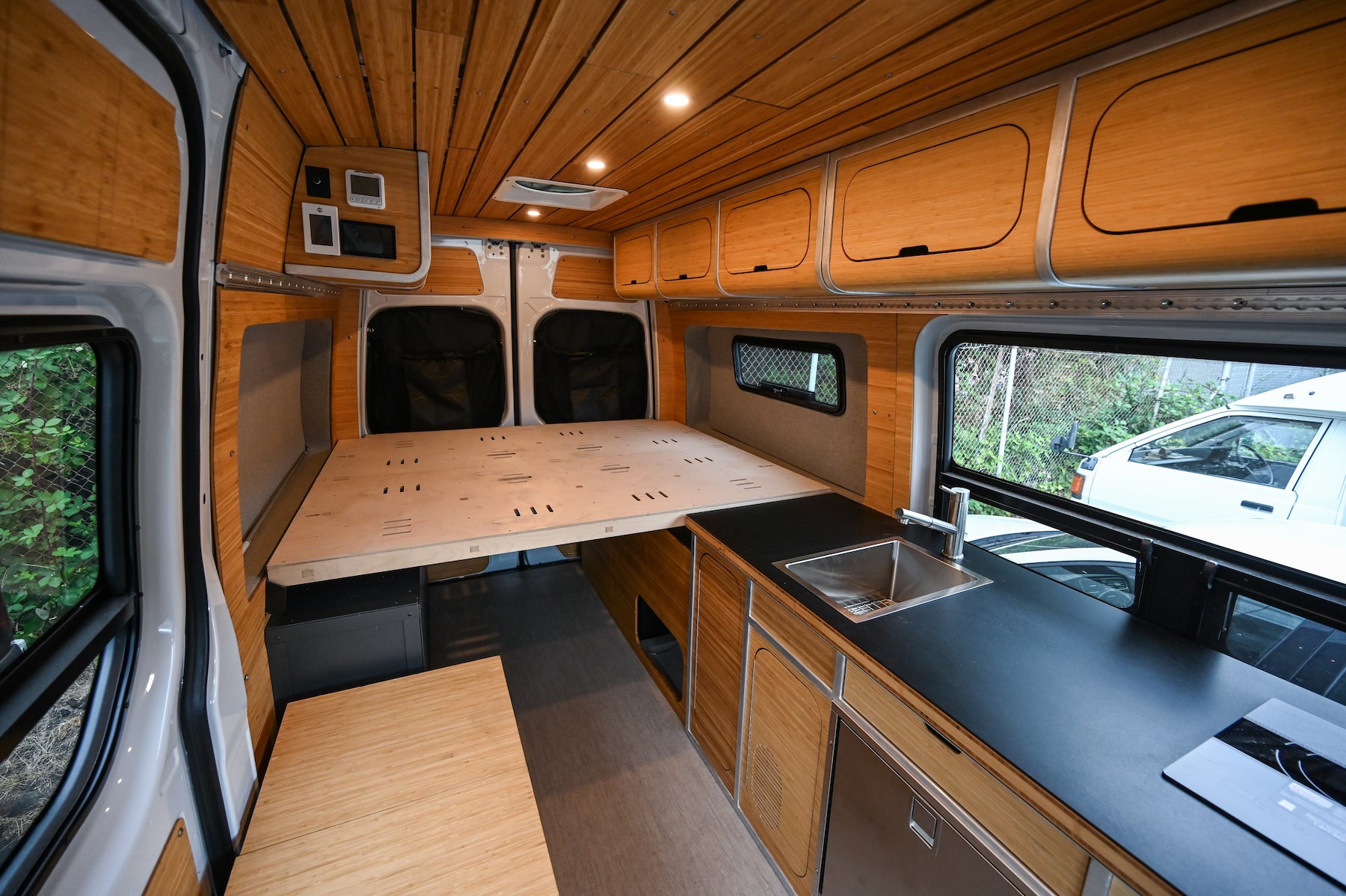 Seat 2 / Sleep 2
Date Available: Now Available
Mileage: 2,000+/-
Van Color:  White
This 144" Sprinter has just about every component you could ask for with the whole Tiny Watts Solar Suite, Van Life Tech Heated Floors, Cruise N' Comfort AC & Zenvanz interior kit. This Eco-Friendly buildout is all Low VOC and as environmentally conscious as you can be in a buildout.  
This RWD Sprinter has oversized offroad tires so it handles well in all-terrain. Add a limited-slip differential and a lift kit in our install center and this van will go just about anywhere the 4x4 will. 
Curved Bamboo Cabinets
Zenvanz Curved Bamboo Cabinets
Zenvans Coat Hangers
10KHW Tiny Watts Solar Battery Bank
Cruise N' Comfort AC
Van Life Tech heat, hot water & heated floors
1-Burner Induction Cooktop 
Isotherm Fridge
Richlite Counters
Havelock Wool Insulation
Laveo Dry Flush Toilet Custom
20 Gallon Fresh Water Tank
10 Gallon Gray Tank
Tiny Watts Solar 500W Solar Carbon Fiber Box
A/T Tires
Flarespace Flares
Aluminess Tire Carrier & Ladder
Aluminess Running Boards
50" LED Light Bar
Fiamma Awning