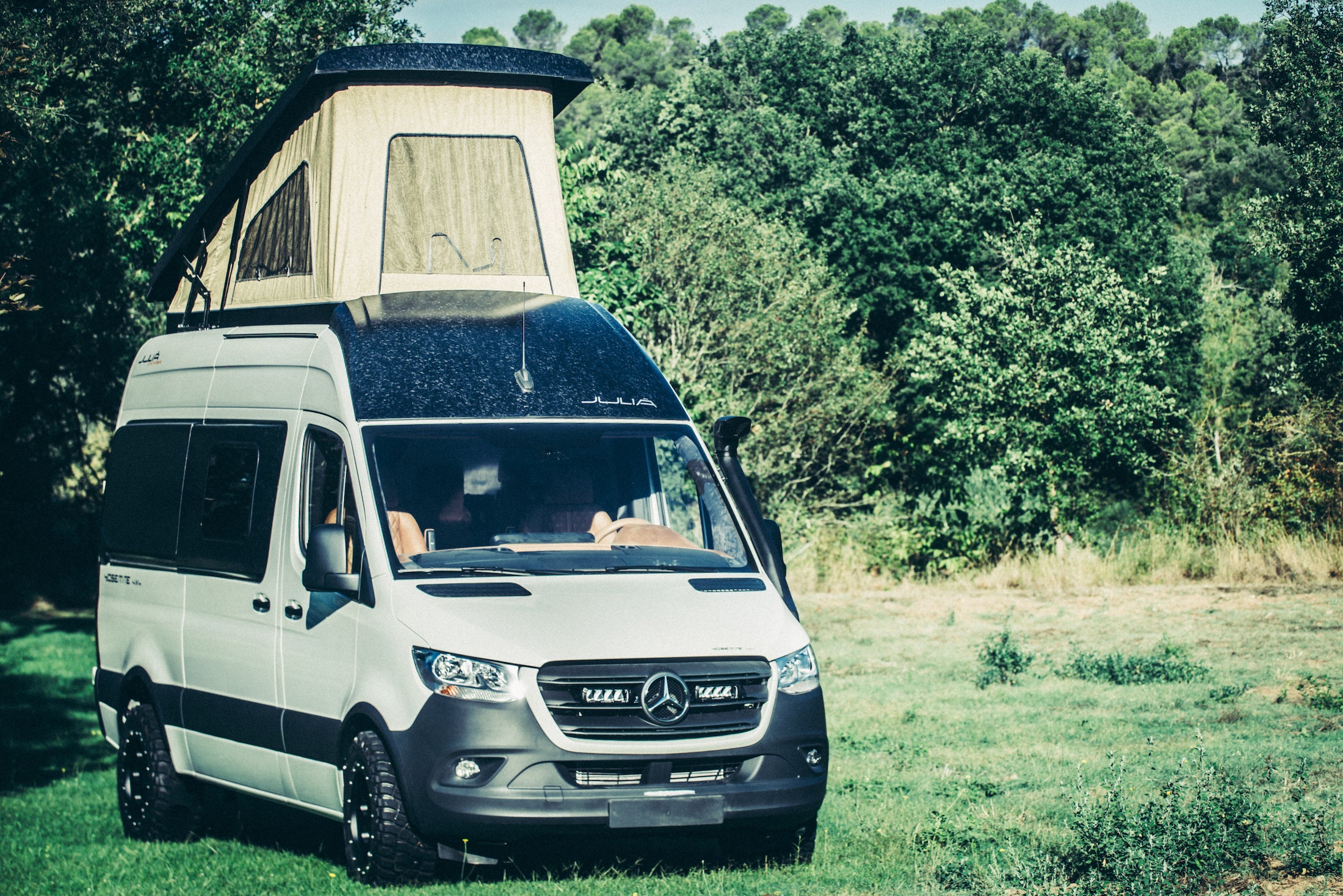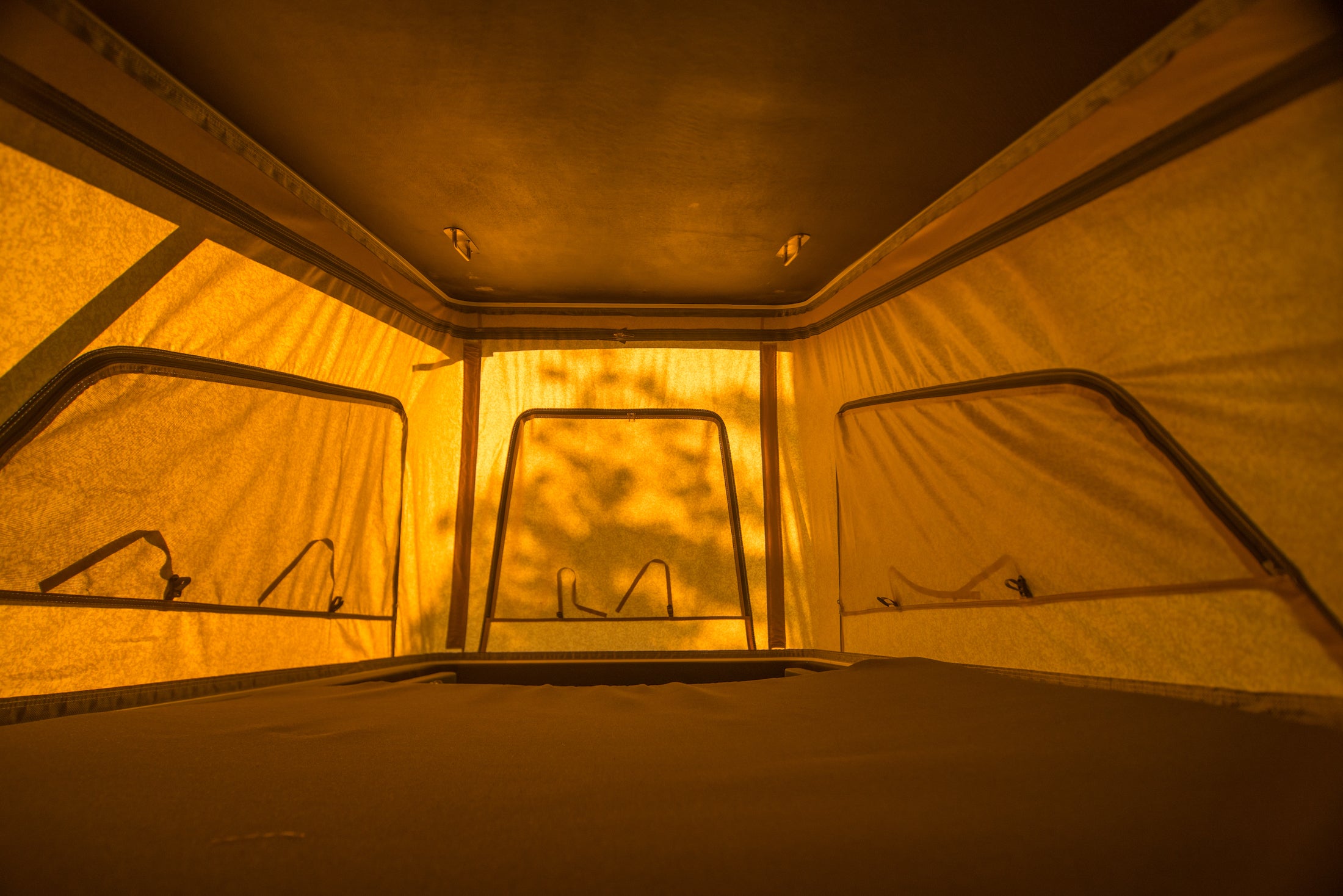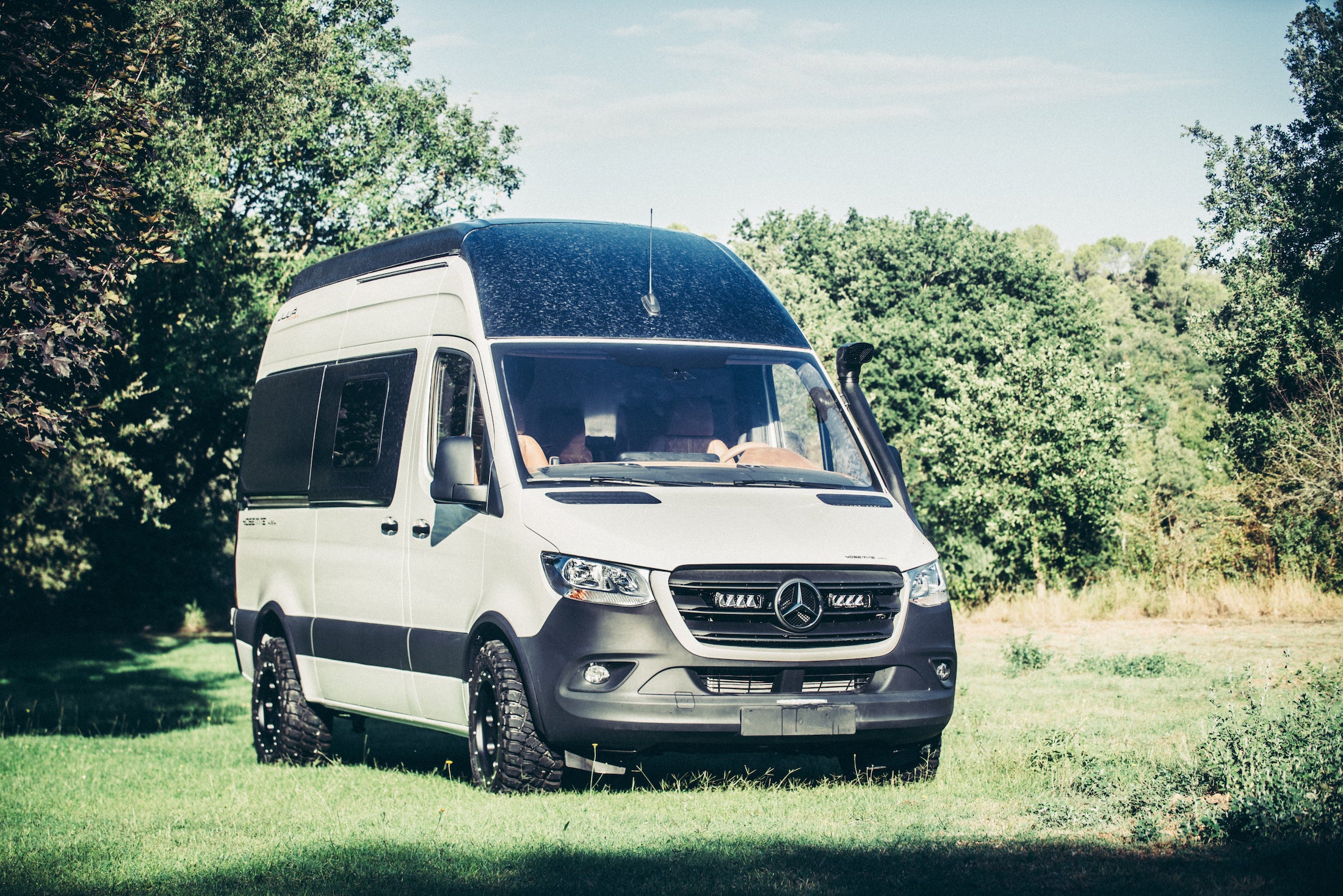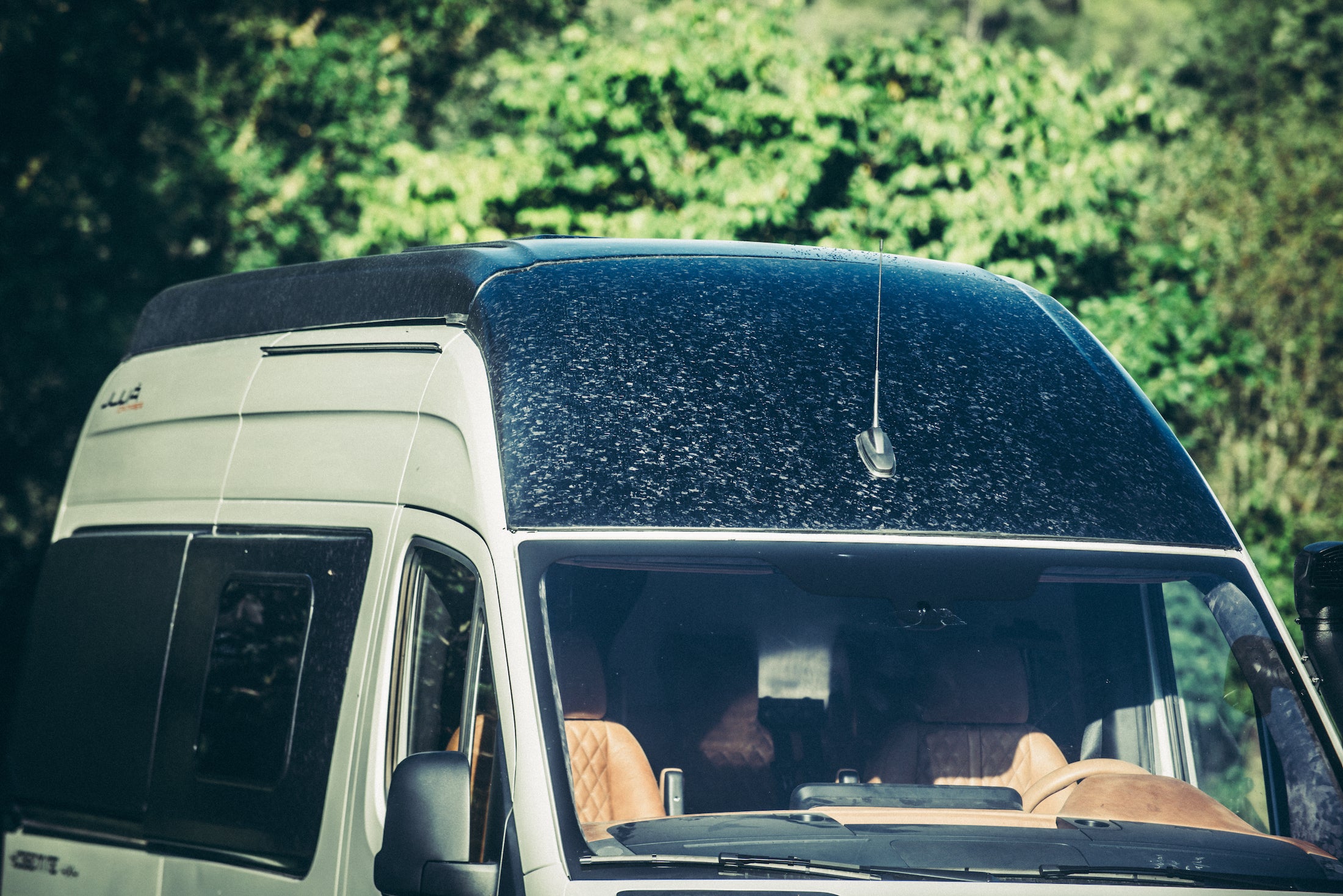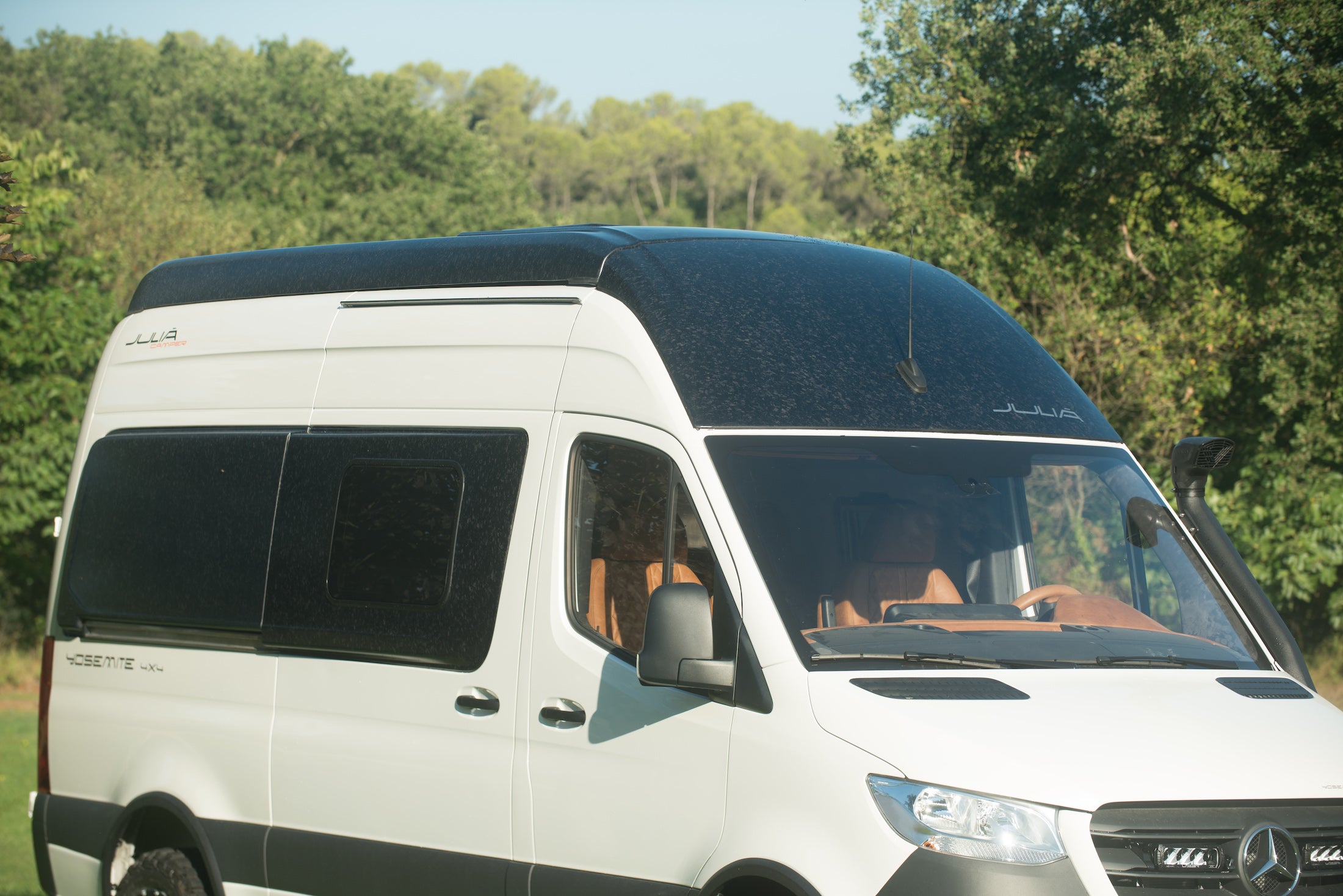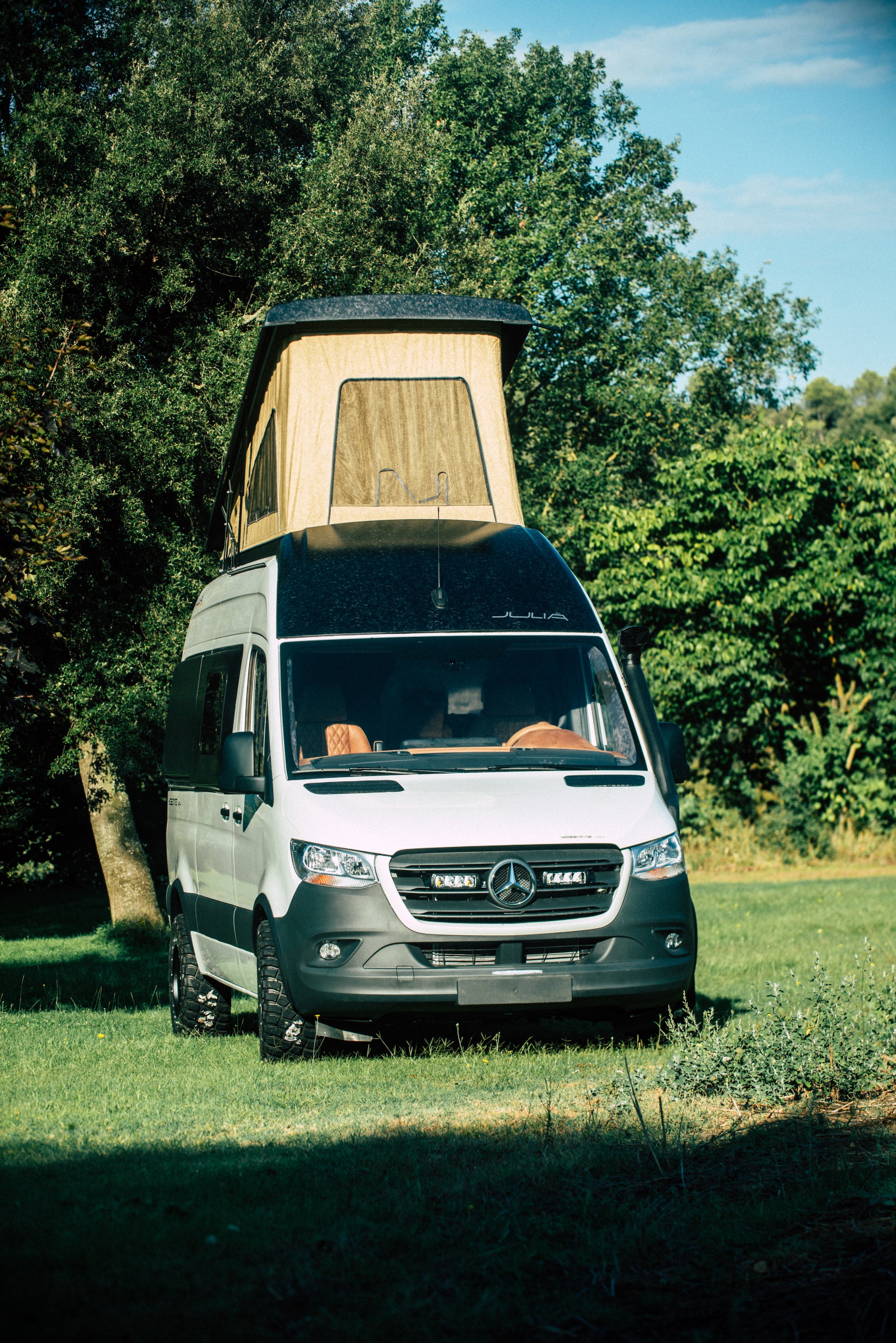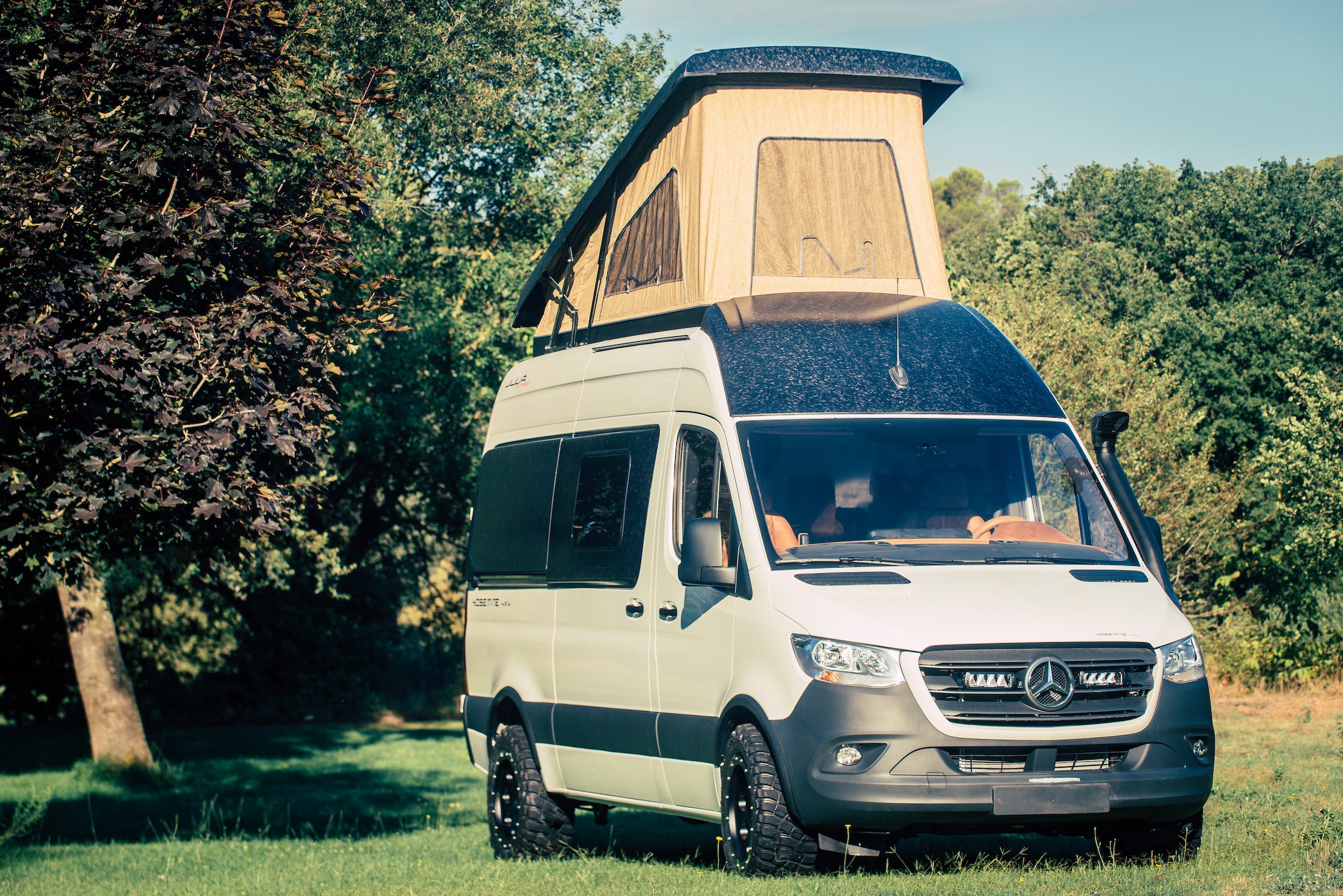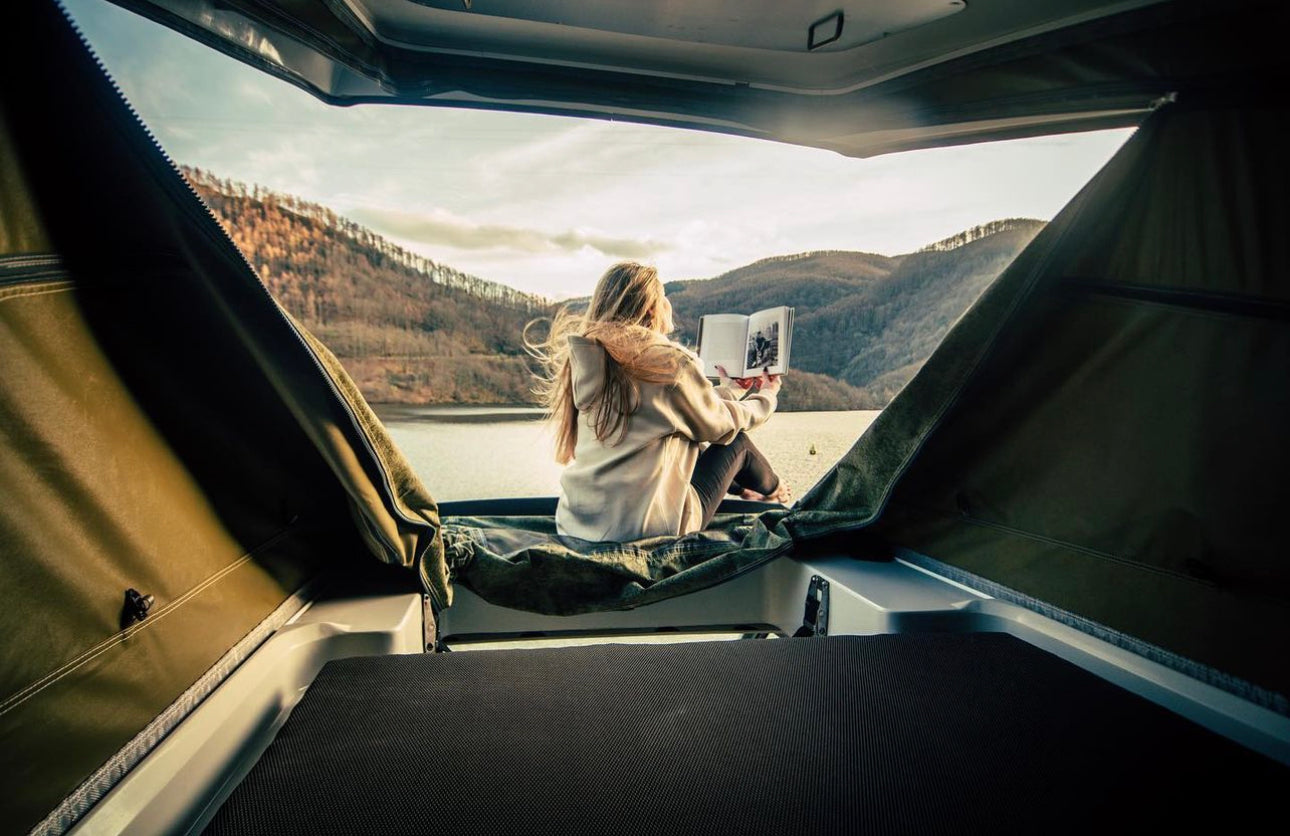 We are the EXCLUSIVE DEALER in the USA
ATEK is a young and innovative company revolutionizing products for the camper van world.
This product features an aerodynamic design that adapts perfectly to the lines of the sprinter, becoming one with it.
Features:


The top incorporates a flat portion for the placement of a skylight or vent and another very large flat part for the placement of a rigid solar panel that remains integrated to avoid noise produced by the wind.
The spoiler attaches all the way down to the windshield to achieve the most aerodynamic line.
The canvas is designed to be completely unzipped from the top to turn your Atek into a patio. Use it for rooftop photos or zip up the walls with three integrated mosquito nets when the bugs come out.
Carbon Fiber options for bed extensions and Pop-Tops are the best in the business1!